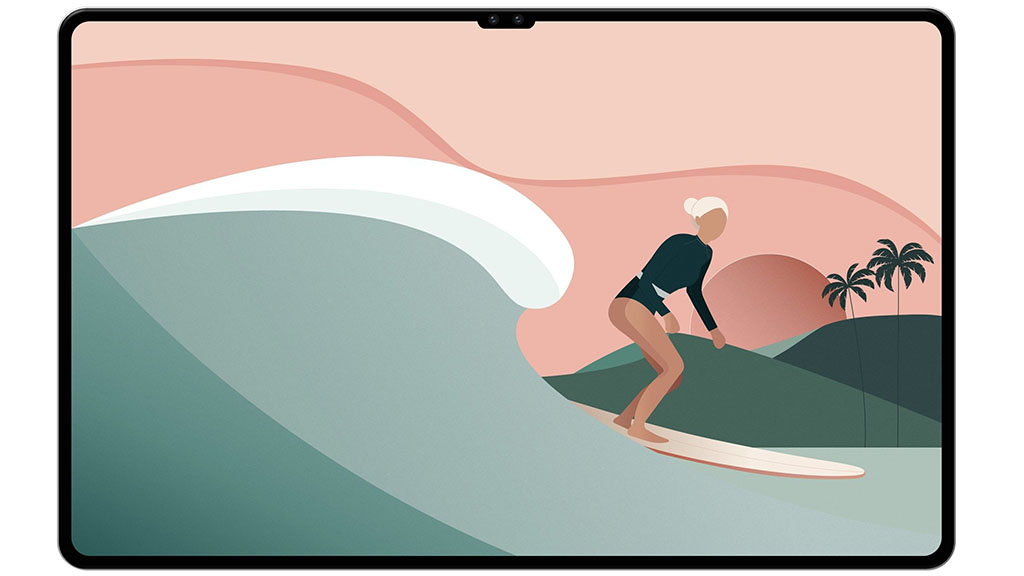 The leading company in the Android tablet world, Samsung has plans for manufacturing its devices in 2022. A leak from @FronTron clearly shows that Samsung has neatly outlined its production plan along with a schedule.
Well, if we believe the reports by TheElec, Samsung has shared its manufacturing plan for wireless devices with their top 30 manufacturers in South Korea.
Samsung Electronics IM Division Plans for Major New Products in 2022 (Unit: Million)

Category

Total Production Units

Model

Production Units

Production Schedule

Tablet

33.6

Galaxy Tab S8 Lite

1.6

Q3-Q4

Galaxy Tab S8

1.2

Q1-Q2

Galaxy Tab S8+

0.9

Galaxy Tab S8 Ultra

0.4

Galaxy Tab A8

11.0

Q1-Q4

Galaxy Tab A8 Lite

11.0

Laptop/PC

7.4

Galaxy Book 2 Pro 360 (2-in-1)

0.3

Q2-Q4

Galaxy Book 2 Pro / Pro 5G

0.3

Galaxy Chromebook Go (JDM)

1.4

Smart Watch

19

Galaxy Watch 5

4.8

Q3-Q4

Wireless Earphones

23

Buds Pro 2

3.1

Q2-Q4

Buds Live 2

3.3

Q3-Q4
The list doesn't reveal information on just tablets. Samsung also has sent out the production plans for smartwatches, earphones, and laptops/PC. All in all, netizens are expecting much more from the tech giant than just Galaxy S22 smartphones coming in 2022. Now, let's see what we know now about Samsung's 2022 tablet manufacturing strategy.
Focusing on tablet section, it's clear that Samsung is planning to launch Galaxy S8 series of tablets in 2022. However, we don't know the exact launch date. However, we will get to see Vanilla Galaxy Tab S8, Galaxy S8 Lite, Galaxy Tab S8+, and Galaxy S8 Ultra for sure.
Also, Samsung strategizes to produce 11 million units of Galaxy Tab A8 and Galaxy Tab A7 Lite throughout the year. These numbers are drastically more than the Galaxy Tab S8 family. The reason behind this could be the price of both tablets and their success. Nevertheless, Galaxy Tab A8 is expected to hit the shelves of stores in the month of December 2021.
On the other hand, Vanilla Tab S8, Tab S8+ and the Ultra version are planned to be launched in the Q1 2022 to Q2 2022. This means that, the Galaxy S8 series of tablets will be available for purchase earlier than its Galaxy Tab S8 Lite model. The company has decided to produce 1.6 million units of S8 Lite tablets late in Q3 2022 and Q4 2022.
The number of units to be manufactured of Galaxy Tab S8 Ultra, Tab S8+ and vanilla Tab S8 are 400000, 900000, and 120000 respectively. Such low numbers compared to S8 Lite, Tab A8, and Tab A7 Lite is because of is price range.
Well, we have now clarity on the arrival of the Galaxy S8 series of tablets and Tab A8. But that's not all. We can't tell for sure that this plan includes their entire plan for manufacturing new tablets. For instance, we are hoping for Galaxy Tab S7 FE's successor in 2022 as well.
Stay tuned with us for the latest updates on the tablet world. We strive to offer you the best tablets in the market!
Source: (1)