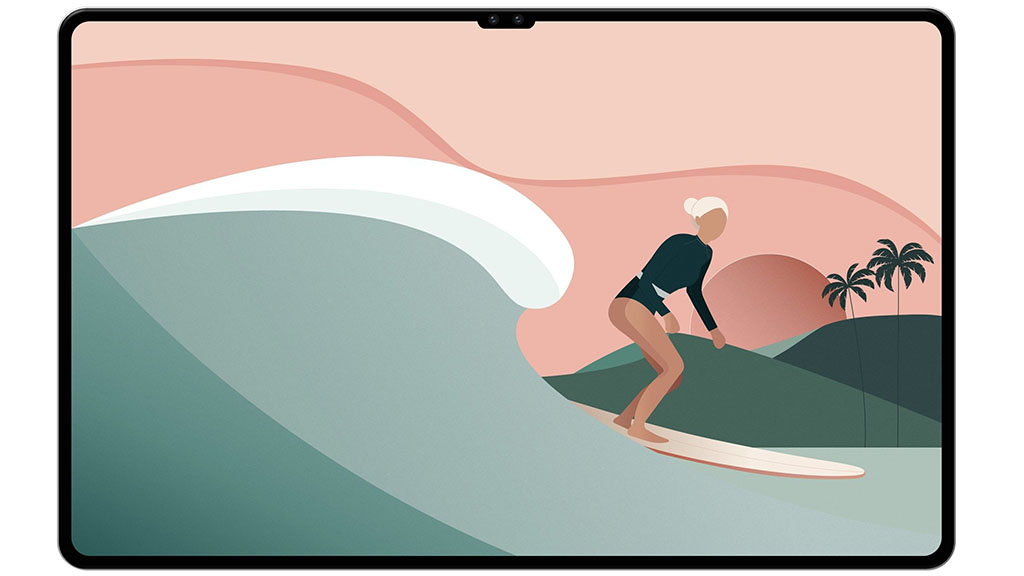 With more rumors and tips from leaksters, it is becoming clear that the upcoming series of tablets by Samsung should be Galaxy Tab S8, S8+, and S8 Ultra. However, there is no official announcement yet confirming the names.
If we believe what tipsters have to say, we could see the most competitive tablets by Samsung early in the next year. The rumored tablet series is said to be having Samsung's BRS technology, Border Reduction Structure, featuring quite thin bezels. When the bezel thickness between a display and chassis reduces, it gives a slender and stylish look to the device.
According to Ice Universe, Galaxy S8 Ultra will be a large tablet with 14.6 inches display size. This is larger than most tablets and even Chromebooks.
If you're looking for a big tablet, it will be worth waiting till Samsung officially announces the arrival of the Galaxy Tab S8 series. With this laptop-sized tablet, everything will be more fun and productive.
The Ice Universe has also included the model number of the Galaxy Tab S8 Ultra which happens to be SM-X906B. The S8 Ultra will feature a 2960×1848 screen resolution and a 11,500 mAh battery.
It is said to have a 16:10 aspect ratio. If we consider that, the screen resolution should be 3,000 x 1,875 pixels along with 239 PPI. So, a big sized display with a 3K resolution would feature the best viewing experience.
The big tablet will also have an 11500 mAh battery. Such a high capacity battery is required for better performance of the tablet for a longer time. Moreover, Samsung's latest technology and high-end processors will optimize all functions which, in turn, optimize the battery usage.
This update by Ice Universe doesn't expand much from the May month update on the S8 series of tablets. From the May months leaks, we speculate the S8 series tablets will feature an OLED display with 120 Hz refresh rate. In addition, it ought to be launched alongside the Galaxy S22 series with an Exynos 2200.
We are eagerly waiting on more updates of Samsung Galaxy S8 series so that we can share them with you. Also, it looks like we can see more innovative features and applications with these large tablets. But for now, we have the model number, screen resolution, and the battery capacity of Samsung Galaxy S8 Ultra.
Via: NotebookCheck.net