With the launch of iPad mini, it has become one of  the most popular iPad for its size and capability. The fact is that, it was launched in March 2019 and still is giving a tough competition to newly launched tablets.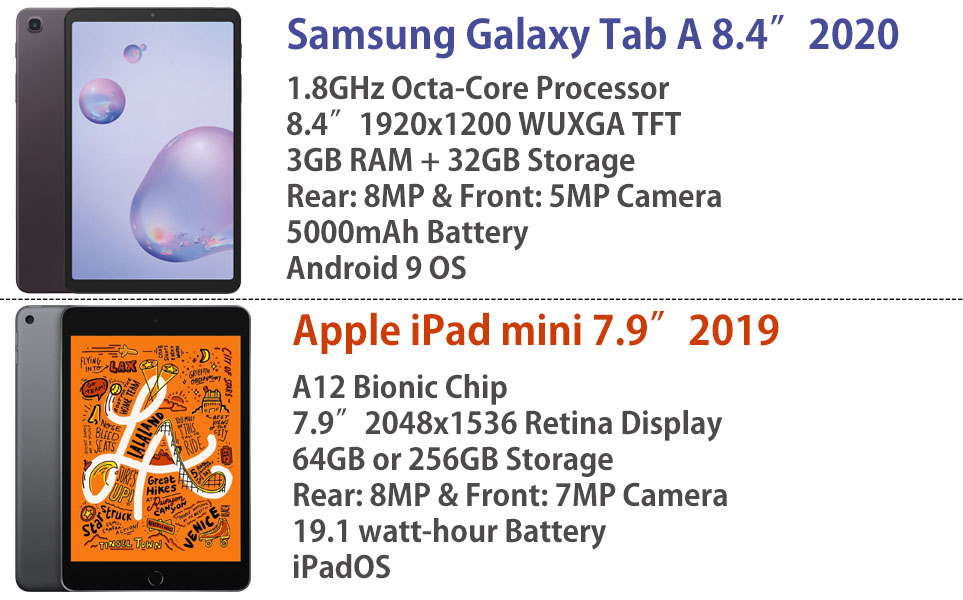 While Samsung launched its Galaxy Tab A 8.4 earlier this year, you must be wondering if it is better than iPad mini or not and what latest features it has in it. Well, in this article, I'm going to compare Apple iPad mini and Samsung Galaxy Tab A 8.4".
Design and Display
Galaxy Tab A 8.4 has a slight bigger screen (8.4 inches) than iPad mini (7.9 inches). However, the past models of iPad except the mini have larger screens than this one and so does Samsung. Both devices are slick in design. The dimensions of Galaxy Tab A 8.4 is 7.95″ x 4.93″ x 0.28″ and iPad mini is 8″ x 5.3″ x 0.24″.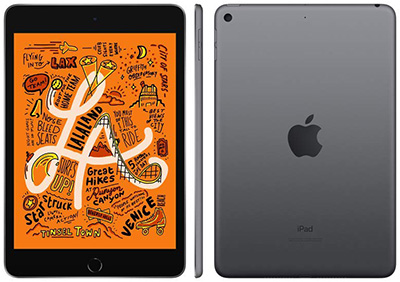 Talking about weight, Galaxy Tab A is 10.9oz whereas iPad mini is 10.56oz making iPad mini lighter. The color variants of iPad mini are Gold, Silver, and Space Grey whereas Galaxy Tab A 8.4 is available in Black and Mocha color.
Talking about the display, Apple seems winning. The resolution in iPad mini is 1536×2048 pixels with 324ppi pixel density is better than Galaxy Tab A 8.4's 1200×1920 pixels with 270ppi pixel density. Whereas Galaxy Tab A 8.4 has a better screen to body ratio of 81.22 percent than iPad's 70.56 percent. This is because Apple has a fingerprint scanner on the front side of the tab below the screen.
A prominent difference between the displays of both devices is that Apple comes with IPS LCD display whereas Galaxy Tab A 8.4 comes with TFT. I would always choose IPS LCD over TFT if all the other features are the same.
Battery
The battery capacity of iPad mini is higher with 5124 mAh than Galaxy Tab A 8.4's 5000 mAh. However, both the devices claim that the device can run about 10 hours long on a single charge. All in all, there's not much difference in the battery.
Camera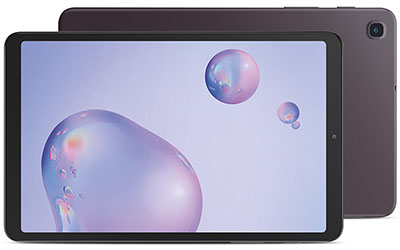 Both the devices come with 8 MP rear cameras. The Galaxy Tab 8.4 has a 5MP front camera whereas iPad mini claims to give a 7MP front camera on Facetime video calling. Both tablets can record videos at 1080p @ 30fps FHD.
Galaxy Tab A 8.4 comes with panorama feature and iPad mini has some additional features like smile detection, face detection, geo tagging and touch to focus including panorama. iPad camera is pretty much better than Galaxy Tab A 8.4.
Network Type
The major difference between both the devices is Galaxy Tab has a SIM slot whereas iPad mini doesn't. However, iPad mini has a costlier variant that allows you to use a cellular network. If you're not sure whether you're going to use your tablet on cellular network or not, you should get a Wi-Fi+Cellular variant.
But again, if the Galaxy Tab has all the features you want then you should go for it as it can be operated on both Wi-Fi and cellular network. Moreover, Galaxy Tab has a "No Wi-Fi Needed" feature, which means you can connect your Tab A with your existing data plan.
Storage
Galaxy Tab A 8.4 comes with a 32GB storage and is expandable to 512GB using an external SD card. On the other hand, iPad mini comes with 64GB and 256GB variants with no expandable memory.
Performance
Samsung Galaxy Tab A 8.4 comes with an 1.6GHz Octa-Core processor with 1.8GHz speed. Whereas iPad mini 5 has 1.52GHz Hexa-Core processor with 2.49GHz speed. In addition, iPad mini has M12 co-processor, which makes the operation smoother and faster.
Definitely, iPad mini is winning the performance comparison with its A12 Bionic chip with Neural Engine. However, both the devices have 3GB RAM and 64‑bit architecture. Galaxy Tab A runs on Android operating system (Android 9 Pie) and iPad mini 5 comes with iPadOS.
Related:
Some Unique Features
Here are some features that are unique to the device, it will help you make your final choice.
i. Touch ID sensor in iPad mini 5
A quick and smooth touch id sensor makes iPad mini 5 secure and easy to unlock. Galaxy Tab A has no fingerprint security.
ii. Supports Apple Pencil on iPad mini
Yes, you can use Apple Pencil now on iPad mini 5. It makes things super convenient when it comes to taking quick notes, making digital sketches, paintings, etc. In a nutshell, an Apple Pencil can transform your iPad mini into a digital notebook. It is important to note that, Apple Pencil does not come with the product. If you have one, you can use it otherwise you have to order a new one to use it.
iii. 'No Wi-Fi Needed' feature of Galaxy Tab A
Unlike iPad mini (Wi-Fi only variant), you can use your existing data plan on your Galaxy Tab A 8.4. This will let you use your tab even if there is no Wi-Fi available while you're commuting or just sitting in the park without purchasing a separate data plan.
The Verdict
Apple iPad mini is superior to Galaxy Tab A in overall performance. Considering the fact that all good features come with a price, both the devices are good value-for money. So, it really depends on your choice and purpose to buy. If you're looking for a tab for entertainment purposes, I would definitely go with Samsung Galaxy Tab A 8.4 and avoid paying for the features I'm not going to use.
Samsung Galaxy Tab A 8.4"
Apple iPad mini 7.9"
Processor
1.8GHz,1.6GHz Octa-Core Processor
A12 Bionic chip | Neural Engine | M12 coprocessor
Display
8.4" (1920x1200) WUXGA TFT
Retina 7.9" (2048 x 1536) 326ppi 500nits
Memory
3GB RAM + 32GB Storage
64GB or 256GB Storage
Camera
Front: 5MP
Rear: 8MP
Front: 7MP FaceTime HD
Rear: 8MP
Battery
5000mAh
19.1 Whr (Up to 10 hours)
Weight
0.68 lbs
Wi-Fi Model: 0.66 lbs
Wi-Fi + Cellular Model: 0.68 lbs
Operating System
Android 9
iPadOS
Price
Starts at $259.99
Buy at Samsung Store
Wi-Fi: Starting at $399
Wi-Fi + Cellular: Starting at $529
iPad mini on Amazon

Whereas if I need a faster and better performing tab, I would go for Apple iPad mini 2019. Its processor and A12 bionic chip makes it faster and easy to operate apps like Adobe Photoshop CC easily. In addition, iPad mini is apt for more professional purposes who have to make graphic designs and want to use it as a digital notebook.
Definitely, you will get more features on iPad mini but if you don't need them, Galaxy Tab A 8.4"certainly is the best choice.