Apple has been a revolutionary name since its inception as a company. It has at all times given the world some of the greatest products and services to generations and hopefully, it will continue with the same. Be it the mac, iPhone or iPad. Each of the product has been designed and well-crafted to keep the users on the move.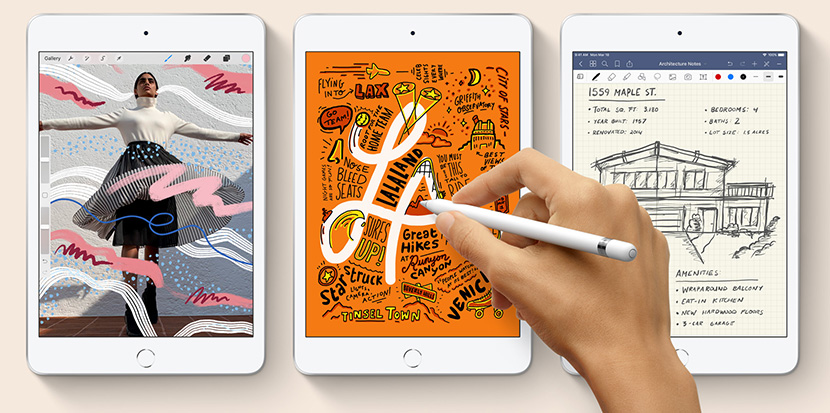 The iPad was launched in the year 2012 and up to the minute it has been better and more intuitive. The new iPad mini is no different from the apple's DNA of being one of the best machines out there.
It's Mini, but not intimidating
From the name itself, one may think that Apple might have launched it as one of the child versions of the old and dated iPad. But this notion doesn't hold good when the power and performance figures are taken into consideration. It's the new generation handy tool that keeps you going on the move. It's just a standalone product as the MAC and iPhone. It sits in between a MAC and a phone, obviously the smartest iPhone. The apple promises greater productivity and improved specs than the older generation iPad.
Apple iPad mini 2019 Specs
Processor
A12 Bionic chip | Neural Engine | M12 coprocessor
Display
Retina 7.9" (2048 x 1536) 326ppi 500nits
Storage
64GB or 256GB
Camera
Front: 7MP FaceTime HD
Rear: 8MP
Battery
19.1 Whr (Up to 10 hours)
Touch ID
Yes | No Face ID
Weight
Wi-Fi Model: 0.66 lbs
Wi-Fi + Cellular Model: 0.68 lbs
Operating System
iPadOS
Price
Wi-Fi: Starting at $399
Wi-Fi + Cellular: Starting at $529
iPad mini on Amazon

Powerful
The new iPad mini is powered by the revolutionary A12 bionic chip which also powers the newer generation iPhones. The A12 bionic with an amalgamation of the neural engine makes complex tasks seem sleeker. The new iPad brings together the perfect mix of power and intelligence to the hands of the newer generation users who need lightning-fast processing capabilities.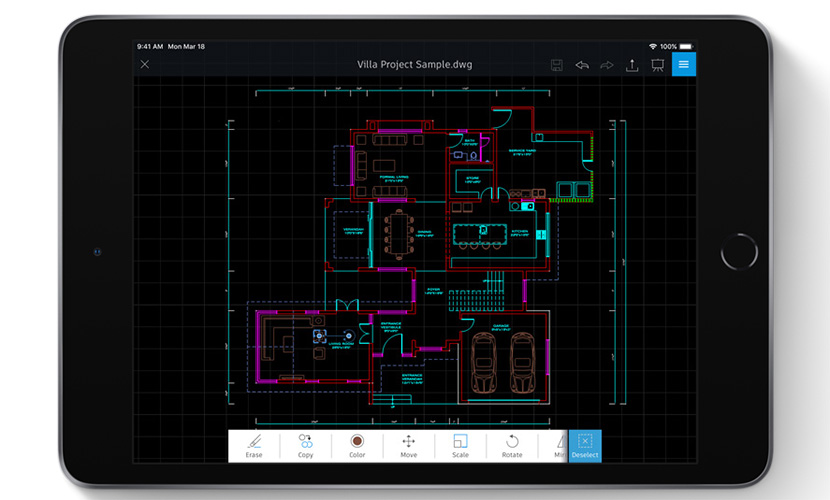 The iPad mini can deal with a number of tougher crusades which even some of the laptops can't do. It is capable of running all the huge applications like Adobe Photoshop CC and many more with the help of its 3 GB RAM. The iPad mini comes loaded with augmented reality capabilities that would enable you to enjoy all the games that you once used to play with your consoles.
The iPad mini is highly intuitive with its real-time monitoring engines that keep a track of your favorites and learn accordingly to arrange for anything that might in need. The iPad mini can recognize patterns and also help you with predictions. Apple promises that the new iPad mini can give you better performance four times better than the older machine. The iPad mini comes in two configurations of 64GB and 256GB ROM. It's great, isn't it?
Designed with patience
Each of the apple products has their own unique style statement. The iPad mini is designed by Apple engineers and this time they have made it sleeker, bold and lightweight at the same time. Being a pocket-friendly device, it should be lightweight and thin. The new iPad mini weighs 0.66 pounds and it is made sleek to just 6.1mm. It's feather light and silky. In order to make it your one and only on the go device, Apple has compacted everything within a 7.9-inch form factor and also with a resolution of 2048×1536. The iPad Mini has a retina display with a true tone. Apple has packed more than 3 million pixels into this smaller form factor, which means you would always get brighter and crisper viewing results.  Moreover, it also gets an anti-reflective coating that offers minute details and sharp viewing experience.
It's Adaptable
The new iPad Mini is more adaptable than any of the previous generation iPads. It lets you stay always connected to the rest of the world at a lightning-fast approach. The iPad mini gets fast Wi-Fi connectivity and the best in segment Gigabit-Class LTE connectivity which will wave your mind. The iPad were designed to be portable devices. And the most important aspect of being portable is to have longer battery life.
The new iPad mini promises a much longer battery life. In a single charge, the iPad mini can be your mate for 10 hours.
It's Secure
The iPad mini is more secure than any of security safes. Well, safes can be by-passed but the iPad mini can't be. The new iPad mini comes with the always loved touch id fingerprint sensor that only lets you unlock it and interact with it.
Camera – Relive your moments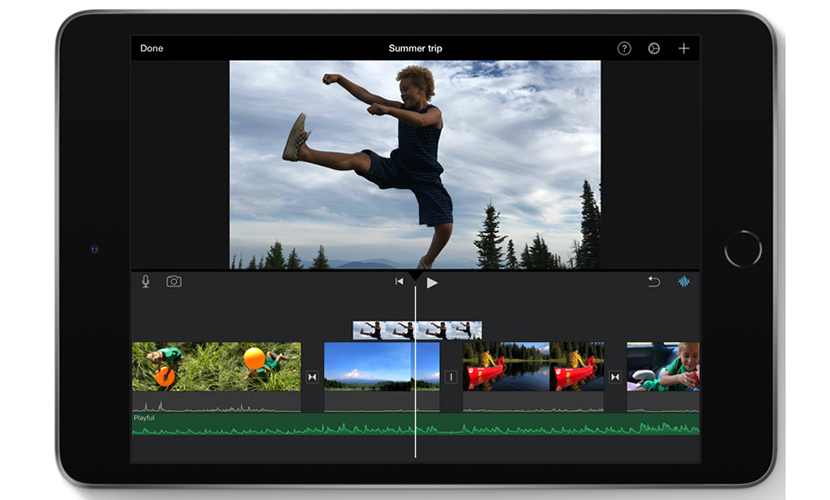 when it promises to be your true mate for everything then how can moments be left behind. The new iPad mini comes with the best 8MP primary and 7MP secondary camera that lets you relive all the precious moments of your life anytime you wish. You can capture vivid images and lively videos with the new iPad mini. The new device has a better front-facing camera that let you have FaceTime with all your loved ones. Not only that you can also shoot videos in high definition and enjoy your free time with AR, the next big thing.
A hub for many
Not only the iPad minis a hub for you to carry out your crusades of business and personal life but also, it's compatible with a number of other Apple peripherals like the Apple pencil, that lets you go even beyond your creativity levels in crafting masterpieces out of nothing. iPads have been one of the most treasured possessions of many individuals be it students or working professionals. The new iPad mini comes with a number of accessibility features like interaction hearing, support vision and other learning needs to be more intuitive than any other device in your possession. It always wants to be ahead of everyone and be your partner in everything. It can also tell you what's happening on the screen with a sweet voice over. The switch control also lets you work with your iPad without even touching it.
When you are with your iPad, never worry about backups. The iPad is capable of backing up everything that's important for you in its iCloud. And it also lets you control and manage the drive.
Not just that, you can continue to enjoy all your iPhone apps like Mail, Maps, News, Safari and many more on a bigger screen. If you are bored with all this, then you can also choose to get some more custom-made apps for your pad. And with new iOS 12, you can run multiple apps at the same time, which makes multitasking much easier and better.
On a lighter note…
The iPad mini is undoubtedly a sure pick but it comes at a higher price. When you want to have an edge over others then price shouldn't be your concern. It's the productivity that matters.