Apple and Samsung are the leading brands in the gadget market that offers a wide range of tablets, laptops and smartphones. These two brands capture half of the market and it seems that the race between them is unstoppable. Recently, Apple launched iPad Air whereas in the same quarter of 2019, Samsung introduced Galaxy Tab S5e. Again both the rivals are opposite to each other with their flagship products!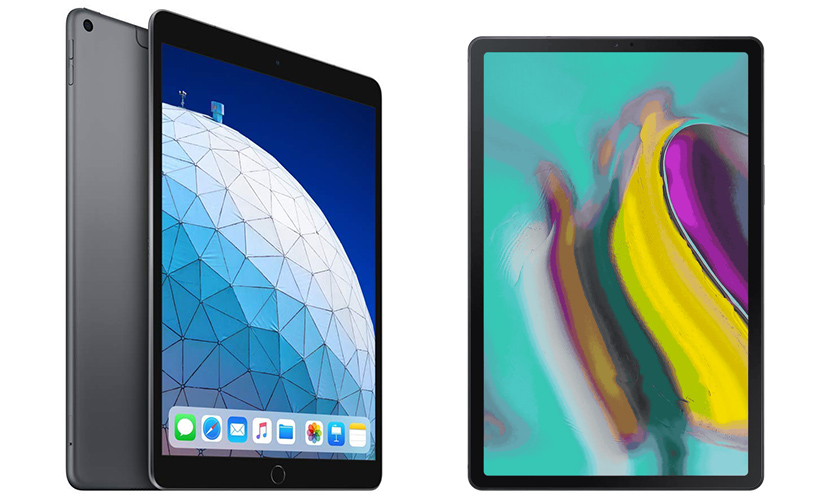 We all know that Samsung offers great tablets at considerably less amount as compared to Apple. However, besides the cost, there are many factors that differentiate these two brands. The debate will continue till eternity, so today, let's focus on the flagship products of both the brands.
Apple iPad Air
Samsung Galaxy Tab S5e
Processor
A12 Bionic Chip
M12 Co-Processor
Qualcomm Snapdragon 670
(Dual 2.0GHz + Hexa 1.7GHz)
Display
10.5" Retina (2224x1668) 264ppi
10.5" WQXGA (2560x1600) Super AMOLED 287ppi
Memory
64GB or 256GB Storage
(4GB + 64GB) or (6GB + 128GB)
Camera
Front: 7MP FaceTime HD
Rear: 8MP
Front: 8MP
Rear: 13MP
Battery
30.2 Whr
7040mAh
OS
iOS 12
Android P
Price
Starting at $499 | Amazon
Starting at $399.99 | Amazon
In this article, we'll compare the latest Apple iPad Air with Samsung Galaxy Tab S5e, helping you to make better decisions:
Design
Apple has exclusively worked on the elegance of the iPad Air, making it super slim and light. But don't just hang upon iPad Air because Samsung Galaxy Tab S5e is also ultra-slim and lighter than a pound. And the stunning metallic body of Galaxy Tab S5e will surely attract people. Moreover, being so lightweight, both the tablets are extremely portable that fits in your bag easily and the design adds elegance to your look.
Display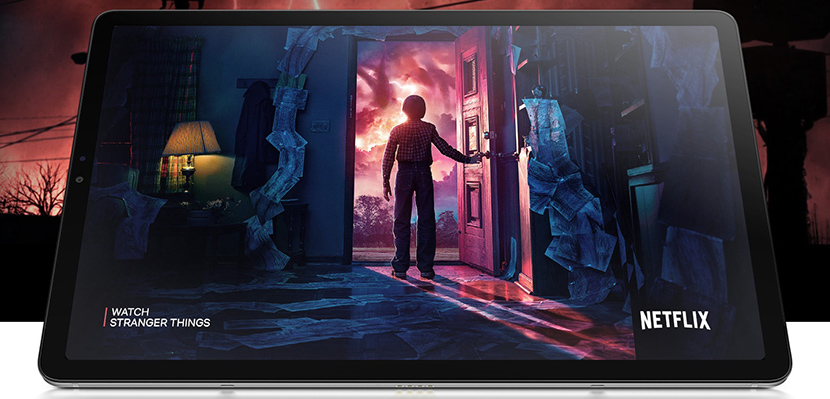 Every smart gadget of Apple- be it smartphone or tablet- always offer retina display and iPad Air is not an exception in this regard.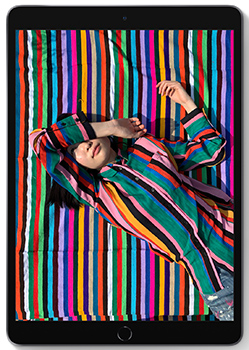 Whereas Galaxy Tab S5e offers AMOLED display, which is superior to retina, delivering better picture quality with deeper contrast and dramatic color reproduction. Both the tablets are available in same display size that is 10.5".
Connectivity
The kind of ease and speed Apple iPad Air offers is unbelievable. The Wi-Fi speed provided by Apple is 866 mbps along with Gigabit-class LTE, which enable you to connect around the world effortlessly and wirelessly. On the other hand, similar to other tablets of Samsung, Galaxy Tab S5e offers basic Wi-Fi speed of 802.11 and 4G LTE.
Performance
Equipped with A12 Bionic chip and Neural Engine, the all new iPad Air deliver outstanding performance with incredible level of intelligence and power. iPad Air uses real-time machine learning to revolutionize the way you experience gaming, photos, augmented reality, and a lot more. Besides this, it also gives the ability to the users to edit videos, create presentation, and a lot more.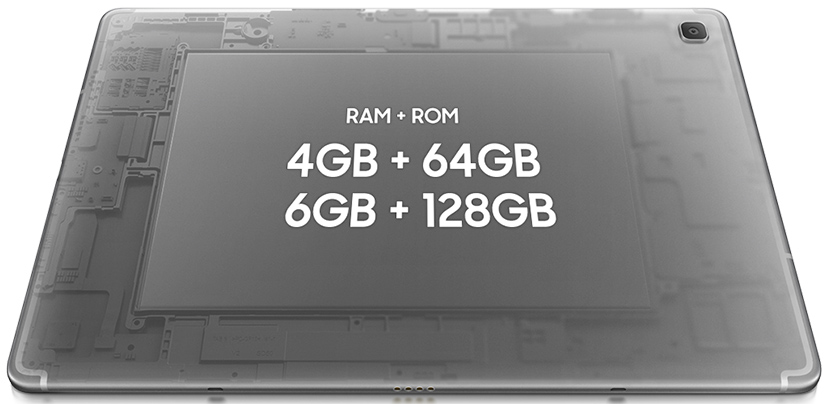 Whereas Samsung Galaxy TabS5e is equipped with Qualcomm Snapdragon 670 that also promise to improve the overall efficiency without haggling on certain apps or while browsing. Samsung Galaxy Tab S5e offers 64GB and 128GB of storage and 4GB/6GB RAM along with expandable option up to 256GB, on the other hand, even Apple iPad Air provide storage up to 256GB.
Camera
Samsung Galaxy Tab S5e offers 13MP rear and 8MP front facing camera with Auto-focus, enabling you to capture every moment. Whereas Apple iPad Air offers 8MP back camera and 7MP FaceTime HD camera along with features like scan a document, sign it and send it back, make FaceTime calls in groups or you utilize the camera of augmented reality and create your own dream world. Though the pixels of Apple iPad Air is less than Samsung Galaxy Tab S5e, but still, it seems better than Tab S5e.
Immersive Sound System
Samsung Galaxy Tab S5e features Quad Speaker systems that enable your tablet to listen to your all time favorite songs through Spotify with true-to-life sound quality. And the powerful Dolby Atmos speakers surround you with sound, protecting you from the outside voices. However, Apple iPad Air doesn't offer such features concerning the sound system.
Privacy and Security
Apple is known for its high privacy and security concerning the data of each user. So like every Apple product, iPad Air also features Touch ID that makes unlocking your iPad with zero hassle and in a secure way. Whereas, Samsung Galaxy Tab S5e offers fingerprint sensor along with face recognition feature, ensuring that only you can access your data.
Battery life
With 7040 mAH battery, Samsung Galaxy Tab S5e can stay up with you all day for 14.5 hours with single charge, on the contrary, iPad Air can be with just for 10 hours. Moreover, Samsung also provide fast-charging feature so that your journey or work should not get affected due to battery.
Operating Systems
Samsung Galaxy Tab S5e runs on Android that too on the latest version, giving you better user-interface and making your experience amazing. However, Apple from years, only runs on its own operating system iOS that too offer friendly user-interface, enabling users to enjoy this product with great pleasure.
Pen
Apple iPad Air offers pen to boost your productivity and make the work seamless for you, but Samsung Galaxy Tab S5e doesn't offer any pen. Apple pen enable you to sign relevant documents, note down important things, and draw if you have the creativity.
Bottom line
In a nutshell, Apple iPad Air and Samsung Galaxy Tab S5e are unique. However, everything depends upon the customer usage and budget while purchasing a tablet. I would suggest that if you are looking for tablet that will help more in professional work, then picking Apple iPad Air is the ideal tablet for you. Whereas, if you want to enjoy more and work a little less, than Samsung Galaxy Tab S5e is all that you need!
Firstly, evaluate your needs and requirements, jots down all the points and then decide which tablet suits the most to your written requirements. This is one of the best ways that users can adopt while purchasing tablet for themselves and invest their money smartly in these two leading products in the market.