Apple has launched the all-new iPad Air and iPad Mini (5th generation) that are packed with analogous configurations. As we all know Apple is one the top brands that offer high-quality devices keeping in mind the security of the buyer. Unsurprisingly, this newly introduced iPad Air and iPad Mini will be a perfect shot as Apple always give its best!
iPad Mini 2019
iPad Air 2019
Chip
A12 Bionic Chip (Neural Engine)
A12 Bionic Chip (Neural Engine)
Display
7.9" Retina Display
(2048 x 1536)
326 PPI
10.5" Retina Display
(2224x 1668)
264 PPI
Storage
Up to 256GB
Up to 256GB
Camera
Rear: 8MP
Front: 7MP
Rear: 8MP
Front: 7MP
Dimensions (HxWxD)
8" x 5.3" x 0.24"
9.8" x 6.8" x 0.24"
Weight
Wi-Fi: 0.66 lbs
Wi-Fi + Cellular: 0.68 lbs
Wi-Fi: 1.0 lbs
Wi-Fi + Cellular: 1.02 lbs
Battery
Up to 10 hours
Up to 10 hours
Keyboard Compatibility
Bluetooth Keyboards
Smart + Bluetooth Keyboards
Price (Starting at)
Wi-Fi: $399
Wi-Fi + Cellular: $529
Wi-Fi: $499
Wi-Fi + Cellular: $629
Operating System
iOS 12
iOS 12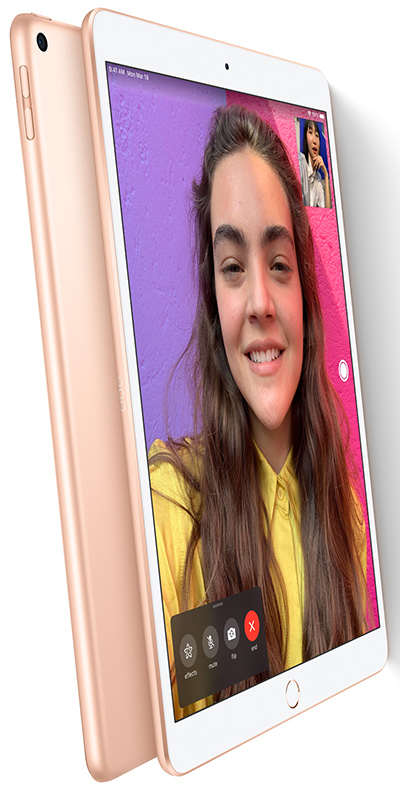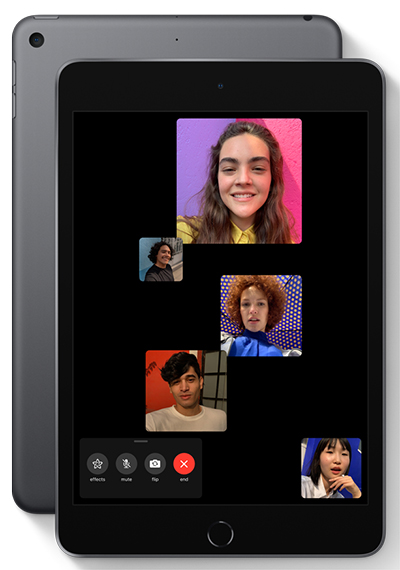 It has been revealed that both the iPad have mostly same configuration, except the size and weight. iPad Air is 10.5" and iPad mini (as the name suggests) is 7.9"- both are sleek with a remarkable design. You can see the groundbreaking idea of Apple in the All-new iPad Air as it has the ability to augment your overall performance by 70%.
Apple has also equipped the All-new iPad Air with A12 Bionic chip, enhancing the graphic capabilities along with Apple pencil, which is impeccable- everything at a reasonable price. Generally, every Apple's every device has Retina display, but iPad Air is outfitted with Advanced Retina display with True Tone technology, providing dazzling picture quality, which is unbelievable, whilst protecting your eyes from harmful rays.
If you seek portability, handiness and advancement in gadgets, then iPad mini is all that you need! Apple did a tremendous job in 7.9" iPad Mini that features A12 Bionic chip, which make this small device a complete bomb! iPad is multitasking and very powerful, improving your overall performance thrice the other iPad along with 9x efficient graphic performance- which is indeed surprising!
Similar to All-new iPad Air, the iPad Mini also has an advanced Retina display with True tone technology, delivering brighter, sharper and crystal clear colors, making your experience more amazing. With Apple pencil support, iPad mini is the perfect "on the go" machine that can help you to make a note of everything or sketch anything anywhere and anytime.
Apple is well-recognized for its camera as no brand can beat its picture quality and fast-focus abilities. So with advanced front facing and rear camera, iPad Air and iPad Mini captures incredible pictures, locking every memory in seconds. More so, Apple store has so much to offer! You may come across approx. 1.3 million apps in your Apple store and discover unique things. Similar to every Apple device, even these two iPad runs on iOS- which is a popular operating system worldwide.
What makes the All-new iPad Air and Mini more eye-catching and exceptional? Specs like Siri shortcuts, voice memos, and photo search, help you to spend a hands free and stress-free day.