Once again, Samsung has proved that it is one of the most proficient companies in churning out consumer gadgetry. With Galaxy Tab A7, they have incorporated an ultrawide screen of 10.4″, surround sound speakers, and a long-lasting battery. Samsung Galaxy Tab A7 is going to shock the consumers with its enhanced performance and premium designs.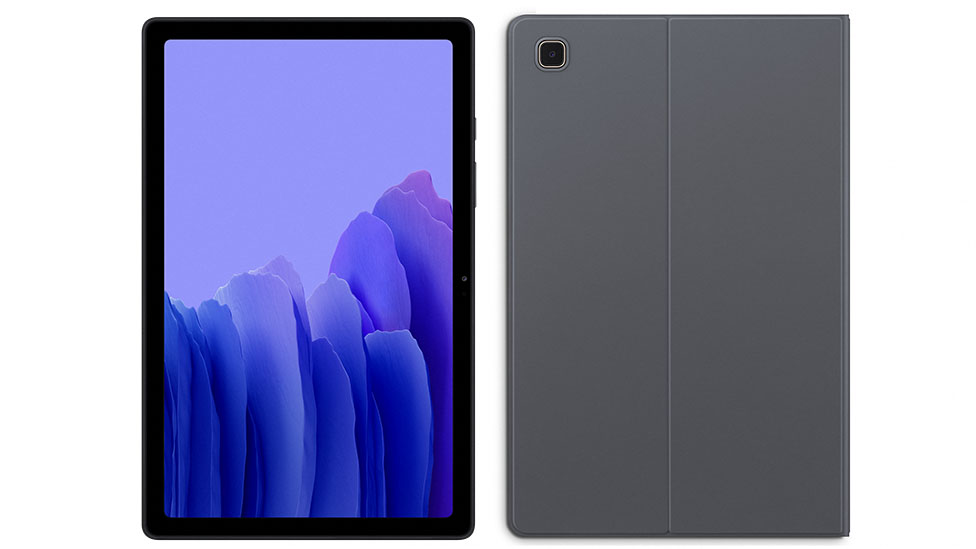 Galaxy A – series tablets never fail to amaze us. Samsung has done an incredible job in switching AMOLED displays for an LED one, which helps keep the price points within reasonable limits. The 10.4″ display screen is beautifully designed to integrate sophisticated features while keeping the functionality simple. The symmetric bezels and ultra-widescreen landscape mode combined can give the user a complete cinematic viewing experience.
As one of the industry's prominent leaders, Samsung carries that drive towards innovation and creating value-adding gadgets to the end-user. That is clearly visible in the Galaxy Tab A7. The performance levels are heightened by pairing Qualcomm's Snapdragon 622 octa-core processor and Adreno 610 GPU. The internal architecture complements the WUGXA+ resolution, giving high-quality visuals with minimal loss of screen real estate.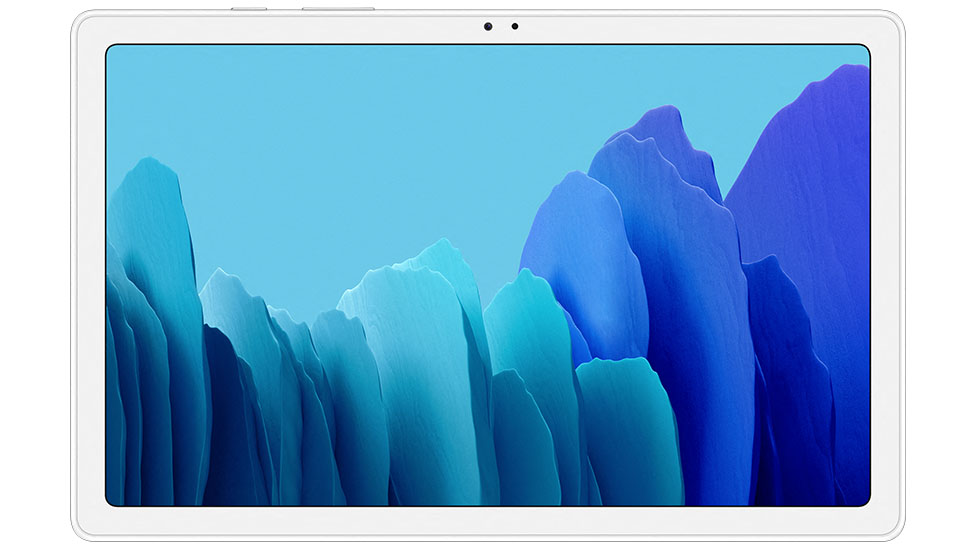 Samsung has created one of the finest entertainment powerhouses by integrating Android Q and Bluetooth v5.0. We should also observe the upgraded RAM to 3GB, and in-built storage is extended to 64GB. If one wants to store more things they love, they can always use a microSD card to bump up the storage space to 1TB. The upgraded RAM and storage play a vital role in elevating your downtime.
Samsung fans worldwide will love the Tab A7's user interface, and they can now pair their Tablet with the rest of the Galaxy ecosystem. Apart from tablet-to-phone pairing, one can also share their display panel on to their Samsung TV. This on-screen video control helps the user in navigating through different controls on the large TV screen.
Samsung has introduced a new Auto Hotspot for its newest Galaxy Tab A7 Tablet, and one can use it to switch between apps on other Samsung devices. All hotspot connections to the television and other mobile devices are entirely performed without any human interaction.
In terms of appearance, Samsung has really stepped up their game. Galaxy A7 Tablet comes with a metal finish throughout, which gives it a premium look, and it feels fantastic after unboxing. Adding to the design specs, Samsung offers only three color choices for their newest A7 Tablet- Dark Gray, Silver, and Gold.
Optics aren't really that crucial for tablets, but Samsung deployed an 8MP back camera and a 5MP front camera. It may not work well for taking stunning pictures, but it is an excellent device to set up video calls and online interactions. The front camera is also equipped with facial recognition features, so one doesn't have to worry about their device getting into the wrong hands.
With the Galaxy Tab A7 Tablet, Samsung dug deep into its multi-tasking applications and made them more efficient in terms of speed and battery usage. Keeping professional tasks aside, the users can also enjoy binge-watching web-series and gaming with the help of the latest 7040mAH battery. It also encourages fast-charging functions so that it can support in any challenging environment.
Galaxy Tab A7 Tablet now stands a level above in sound system facilities. All thanks to Samsung's stereo speakers and Dolby Atmos integration. This changes the entire entertainment interface while streaming and playing videos.