Wacom is an industry leader in developing and innovating natural interface technologies with their intuitive input devices. They built the bridge between creators and technology to ensure the creation of digital art, films, animation, and designs. This certification from Chromebook opens the floodgates to many new and exciting opportunities for teachers, students, and any individuals interested in using interface technology.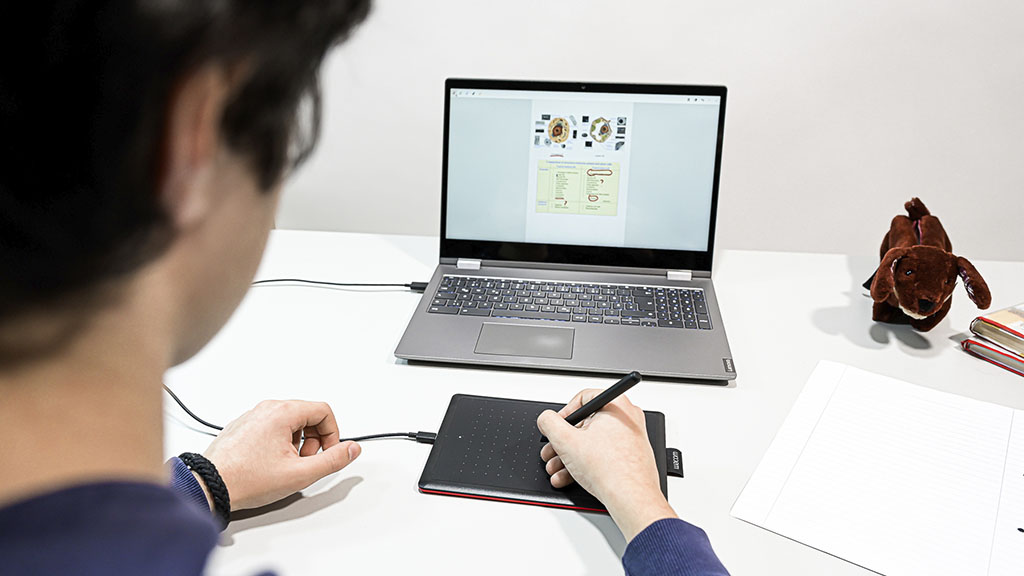 The One by Wacom becomes the first pen tablet to receive Chromebook certification. With this digital incorporation, they aim to support the education sector by providing them with necessary tools that can make digital classrooms more student-friendly. Wacom's pen tablets and integration solutions for institutions will now come with a unique content library.
Digital pen technology is taking over many input interface devices. These are minimalistic and easy-to-use devices that offer users more intuitive possibilities. Now that it provides access to every Chromebook device, it can simplify digital creations and make online teaching enjoyable.
Wacom's digital pens are different and unique for many reasons, but what stands out is that it doesn't require any battery or frequent software updates. One can use the pen right out of the box, and it feels like writing on a whiteboard using a pen marker. The plug-and-play functionality of this device makes it compatible with any work environment. You can simply carry it in your backup and connect it to your Chromebook.
The One by Wacom is a reliable input device for teachers and administrators because it makes online teaching natural and interactive. Students can use this digital pen across multiple devices in real-time for note-taking, solving math problems, and drawing accurate diagrams. The digital pen has a lot to offer in hybrid scenarios because it is a low-cost computing solution and one can easily claim its ownership.
The latest Chrome OS version has recently incorporated many drawing and editing applications, so Wacom users can take full advantage of the platform to explore their digital creativity. One such application is CLIP STUDIO PAINT provided by Celsys, and it is fully compatible with One by Wacom. The editing software on Chromebook is competing at a high level with Android and macOS, so digital creators from different backgrounds can indulge in a smooth creative experience.
Speaking about its teaching solutions, Wacom partnered with five leading educational software applications – Kami, Limnu, Collabaord, and Pear Deck. These platforms can transform online learning and digital classrooms.
One by Wacom can engage in many ways with this software, and it helps students a lot in navigating and using different collaboration tools. With the certification and Chromebook compatibility, the art and painting software will likely receive further updates to enhance overall user experience. One by Wacom and Chromebooks complement each other in terms of accessibility and control over the interface.
One by Wacom is a digital pen with Wacom's proprietary tablet surface technology. Still, it nowhere interferes with on-screen pens based on different stylus initiatives, so that distinction remains the same even after universal certification. The interface technology incorporated into these digital pens is essential for users working online to express their personality, and that has been the company's vision right from the beginning.
In a nutshell, Wacom is making the transition to online teaching and digital classroom as smooth as possible with their digital pens like One by Wacom and many other collaborative tools. One by Wacom pen device with Chromebook certification is just the beginning to what might be the most significant advancement in pen technology.