A large screen to display products to your customers, a perfect screen-to-body ratio to enjoy movie with a powerful speakers, a tough metal body to let your kids have some fun playing games without having to worry if it falls and a certified eye protection to protect your eyes from the blue light emission. A Tablet with all these must have features is good to have is it? Well, a major collaboration of Barnes & Noble and Lenovo have launched a Tablet with all these features, continue reading to know more.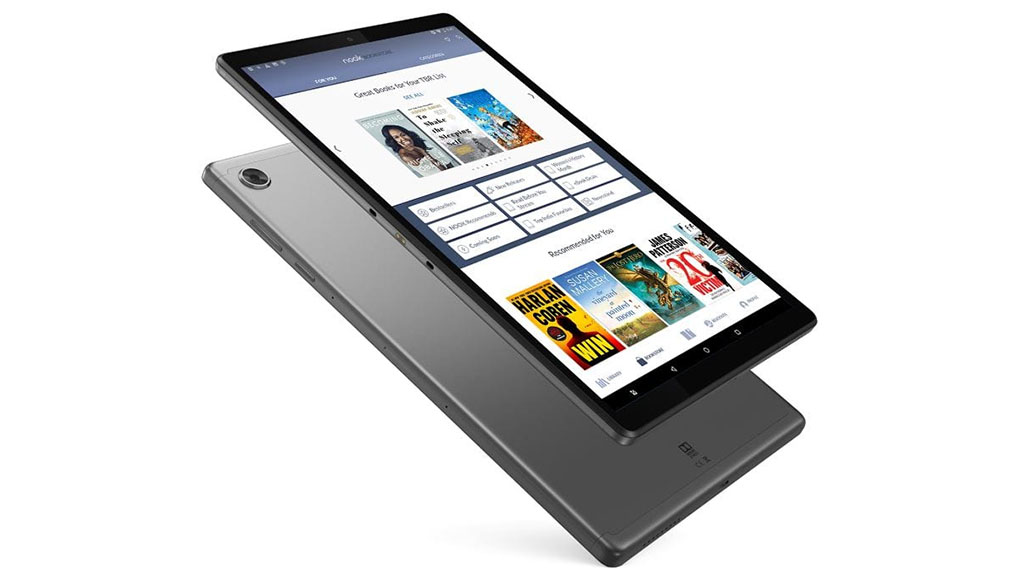 Barnes & Noble's is a United States of America based bookseller. Barnes & Noble's first launched the Nook Tablet 3 years back. Lenovo is a global technology leader based out of China having immense experience in Tablet technology and proving its ability to the market. On March 19, 2021, Barnes & Noble and Lenovo announced a New Nook 10" HD Tablet.
The New NOOK 10" HD Tablet comes with a durable full metal body. The squared-off edges with an aluminum back makes sure the style element is not lost and gives it a modern style. It also features an 85 percent screen-to-body ratio to enjoy your videos and games. The tablet is packed with unlimited entertainment like NOOK eBooks, digital media, Google Play, Google Assistant to name a few.
With the NOOK tablet, you can play online or offline media using the Dolby Atmos making the device a better option to enjoy content. The device also has FM radio to keep you entertained. The NOOK is also built with TÜV Rheinland –certified eye protection to help reduce the blue light emission from the device. This feature makes it great for working professionals, for users who spend extended time streaming content and for kids to protect the eyes.
The NOOK tablet joins the series of Barnes & Noble's lineup of eReaders and tablets, these all suit the top rated NOOK mobile applications and comes with NOOK cloud storage. The NOOK also offers various benefits to users like, access to the NOOK shop to purchase content, multiple user profiles, etc.
Lenovo's tablet wing is a market leader when it comes to quick connectivity and performance. The NOOK comes with octa-core processor with performance up to 2.3 GHz main frequency. The Android operating system operates the new device. The device is built with a 10.1-inch HD IPS display to enhance user experience; this also means it will be a responsive touch screen. The NOOK come with rear and front camera and Bluetooth.
The new device is equipped with 32 GB of internal storage giving user ample amount of storage for applications, media, etc. The NOOK also gives option to expand the memory with a microSD card giving users more freedom to store their data. Since the NOOK caters to different user needs, the battery also stands out by giving up to 10 hours of web browsing on a single charge. The NOOK weighs 420 grams or 0.9 lbs making it easy to handle.
The New NOOK will be available throughout all the stores of Barnes & Noble's and can be purchased online at barnesandnoble.com. The NOOK 10'' HD Tablet will be sold at a starting price of $129.99. As part of Lenovo's mission to enable smart technology to all types of users, this tablet is priced competitively making it affordable. Barnes & Noble's previously launched NOOK tablets could not penetrate the market well, but this new launch and collaboration may be a game changer for Barnes & Noble and Lenovo.