When it comes to tablet technology, the sky is the limit. And while you're constantly looking for newer devices with innovative features and upgrades, here are two tablets you should know about before you plan your big switch.
Lenovo, one of the oldest manufacturers of laptops released its Tab M10 two years ago in August 2018 – one that was family friendly and had an FHD screen with dual front speakers for an immersive experience. Fast forward to 2020, the company is all set to launch its next iteration in April – the Lenovo Tab M10 Plus with advanced features and specs, for the Gen Z lifestyle.
Another product that's garnering massive attention is the Amazon Fire HD 10 that launched late last year. Compared to its previous iterations, the Fire 7 and Fire HD 8, the Fire HD 10 has tons of new additions. Read on to find out detailed features and specs of the Lenovo Tab M10 Plus and the Amazon Fire HD 10.
Lenovo Tab M10 Plus: Features, Specs and Price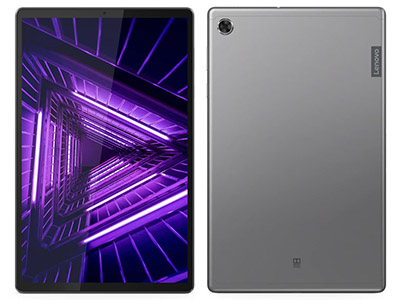 This tablet comes in two storage size variants – 32GB and 64GB. Its premium design with narrow bezels and metal back cover give it a sleek and modern look. It can compute and process data at accelerated speeds owing to its super-fast and powerful Octa-Core which can go up to 2.3 GHz of main frequency.
Its rear camera packs in 8MP of resolution, letting you capture minute details and front camera comes with 5MP quality for those clear selfies. It also supports all kinds of kids' contents with parent support and specialized eye protection. Additionally, with a 10.3-inch display screen and dual speakers by Dolby Atmos makes it one of the most desirable tablets out there.
The hardware platform used in the device is Android and it used the Android Pie version as its operating system. One of the key highlights of this device is that its extremely lightweight, weighing only 1.65 pounds, which also makes it extremely portable for holidays, business travels etc. The Lenovo Tab M10 Plus 32GB and 64GB will be available for purchase on Amazon on April 1. However, both these devices are available for pre-order right now. The former will set you back by about $150 and the latter will cost you approximately $200.
Amazon Fire HD 10: Features, Specs and Price
Similar to the Lenovo Tab M10 Plus, Amazon's latest tablet – the Amazon Fire HD 10, is available in two storage size variants, namely 32GB and 64GB. The device has by far, the company's largest tablet size display – 10.1-inch with 1080 pixels full HD (1920 x 1200 resolution) and is 30 percent faster owing to the powerful 2.0 GHz Octa Core processor which comes with 2GB of RAM. This means, you can stream videos, watch movies on Netflix or play games using enhanced WiFi. What's more? Its battery life will last you 12 hours of continuous binge watching your favorite show.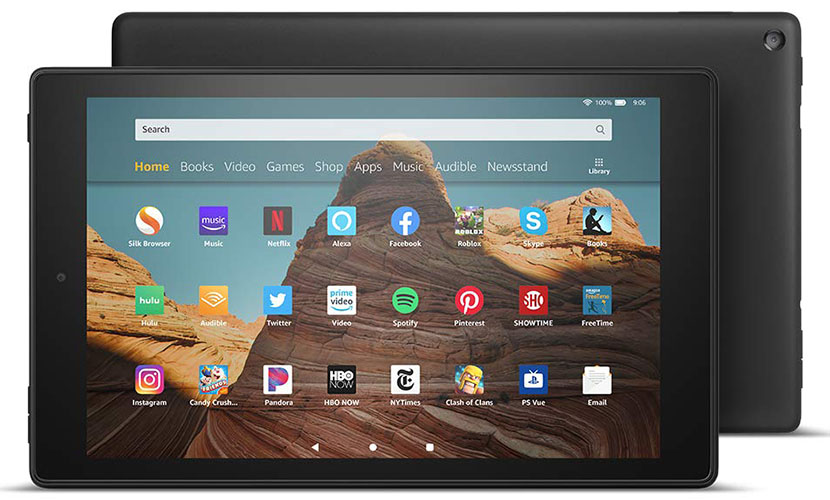 If you're looking for an immersive and entertainment-filled experience, the device will let you stream/watch tons of movies, listen to songs and play video games. Furthermore, Amazon's digital assistant 'Alexa' is pre-installed to adhere to your commands and serve you with all kinds of information fresh off the Internet. Similar to the Lenovo Tab M10 Plus, the Amazon Fire HD 10 also supports kids' content with its award-winning Amazon FreeTime. Using this feature that's available on every Fire Tablet, parents can create special profiles for their children to limit screen time, manage content and set educational tasks with simple parent controls.
Amazon's Fire tablets also come with a bunch of accessibility features in its Fire OS 5 version, for the blind and visually impaired. These include VoiceView – the new screen reader, Quick Gestures that lets you adjust and navigate content by granularity, Optimized Web Browsing, Updated Earcon Sounds and Expanded Large Font Mode with support for device setup among others.
Coming to its specs, it's got a 2MP front and rear-facing camera resolution for decent quality pictures. It also weighs only about 1.10 pounds which makes it easily portable for family outings. The device has dual speakers and a USB-C port. Its battery life lasts up to 12 hours, so you can stream videos and binge watch content for long durations. Both the storage variants (32GB and 64GB) come with an expandable storage of 512GB, for any additional files or data that you would like to store in your tab. It is available in four colorways – black, white, plum and twilight blue. The tablet is available for purchase on amazon.com and the 32GB variant will cost you about $150, while the 64GB variant is priced at about $190.
Verdict
Having learned everything there is about the Lenovo Tab M10 Plus and the Amazon Fire HD 10, here are some key differentiators to consider before you purchase the tablet that's well suited for your lifestyle and family requirements. Both the tablets are designed for family entertainment purposes with features catering to kids' content (with parent control) and have a fairly wide screen for an immersive viewing experience.
Lenovo Tab M10 Plus
Amazon Fire HD 10
Processor
MediaTek Helio P22T Octa-Core
(4 x 2.3GHz, 4 x 1.6GHz)
2.0GHz Octa-Core
Display
10.3" (1920x1200) FHD 220PPI 300nits
10.1" (1920 x 1200) FHD 224PPI
RAM
2GB or 4GB
2GB
Storage
32GB or 64GB
32GB or 64GB
Camera
Front: 5MP
Rear: 8MP
Front: 2MP
Rear: 2MP
Battery
Up to 7 hours
Up to 10 hours
OS
Android 9 Pie
Fire OS
Price
Starting at $149.99 | 2GB+32GB 4GB+64GB
Starting at $149.99 | Amazon
While they're both lightweight, which makes them easily portable, the Amazon Fire HD 10 has the digital assistant feature, giving you a hands-free experience. The Fire HD 10 also has additional accessibility features for visually impaired persons, which is a major aspect to consider in case you or someone from your family fall under that category.
If you're someone who is inclined toward appearance and design, the Amazon Fire HD 10 comes in four different colorways to choose from, depending on your personality and preference. But when it comes to price, both these devices cost approximately the same.