For the uninitiated, Janam Technologies is one of the leading manufacturers of rugged mobile computers that capture and communicate data using wireless systems. The company has recently introduced its latest innovation – the Janam HT1 8-inch rugged tablet – at the National Retail Federation Annual Conference and EXPO (NRF) at New York on January 13.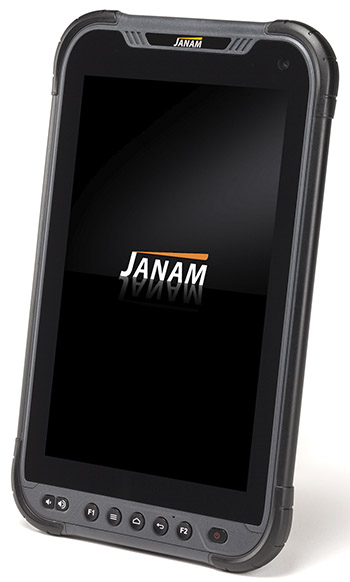 This hi-tech device is set to be extremely powerful and improve day-to-day business functions such as shipping, cross docking, inventory management, merchandising etc. The design is sleek and modern with military-grade ruggedness that advanced preset technology to ensure flourishing business models. The product also boasts of Google's popular 'Android Enterprise Recommended' (AER) certification for quality and service.
Janam HT1 Rugged Tablet
Since successful business hinge on speedy operations and the use of advanced technological solutions, the gadget is updated with all the essential features that are built for tough work environments.
The LTE speed of the device is three times that of a regular 4G LTE device, and ensures quick delivery. The advanced Wi-Fi and Bluetooth technology provide voice and data connectivity at lightning speed within a large range. The front and rear cameras of the device provide hi-resolution pictures for proof of quality and service offered. It comes with a rechargeable battery (8200mAh) that lasts all day long and low-power Qualcomm Snapdragon 625 octa-core processor with features that instantly boost efficiency.
The HT1 8-inch also happens to be the only rugged tablet that uses Android 9 as part of its operations in Google's AER program, and it is also eligible for future generation upgrades. This not only provides an elevated user experience for mobile workers but the routine security updates also play a crucial role in keeping business data safe.