Huion has announced three brand-new and exciting products at the CES 2023 event. The new pen computers and graphics tablets debuted at the event, leaving all the potential customers excited for what's to come.
With the unveiling, users now get a first-hand experience with these individual products and better align their usability with personal interests.
This article will explore the top three launches unveiled by Huion at CES 2023.
Kamvas Studio 24 – Pen Studio
What's a standout point in this new pen studio is the built-in pen display that makes the device an independent workstation to support productivity and workflow.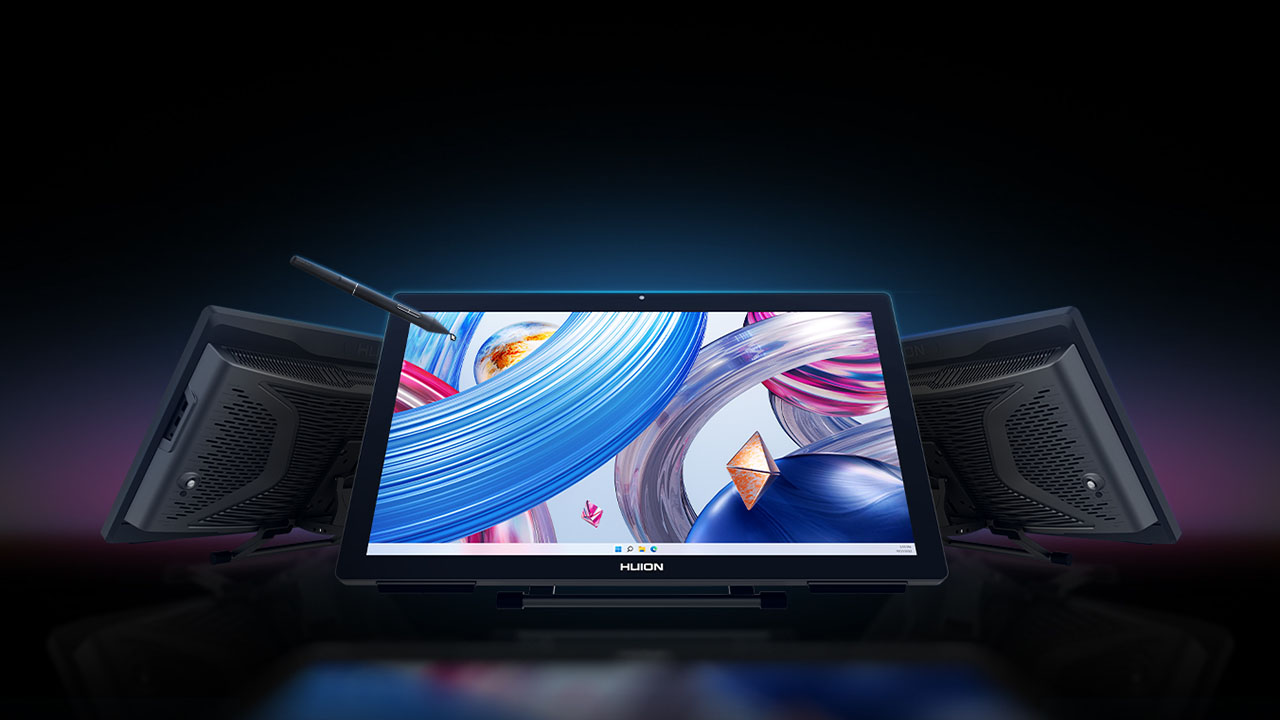 The Kamvas Studio 24 is equipped with a stunning 23.8" 2.5K display for immersive and vibrant visuals. But, that's not all. The device comes with PW550, which is powered by Huion's PenTech 3.0+ technology with optimal pressure sensitivity for a smoother writing and drawing experience.
As for the performance, the Kamvas Studio 24 is powered by the Intel Core i7-12700F processor with NVIDIA GTX1650 graphics card that runs every professional software smoothly and without any interruptions.
Paired with 32GB RAM and 1TB SSD storage, multitasking and demanding performance is never compromised on this device.
When it comes to the design and ruggedness of the model, the Kamvas Studio stands out on grounds of design and durability.
Featuring an all-black body with a sleek and modern aesthetic, the device supports easy data transfer and external device connectivity. The 10-point capacitive touch also contributes to effortless glide through the screen.
Kamvas Studio 16 – Pen Computer
Next up on the list of release is the Kamvas Studio 16, featuring the functionality of a tablet, pen and display – all in one. This minimally designed device enables users to streamline their workflow and also keep a check on their entertainment.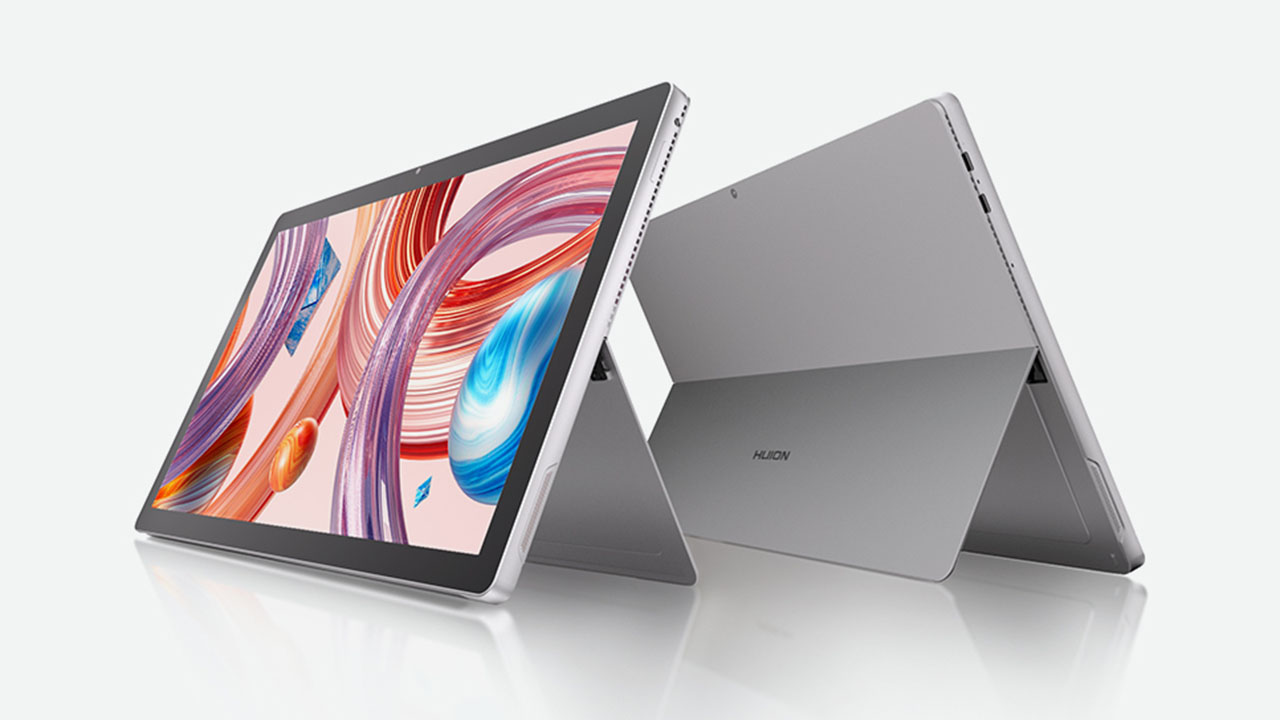 This 3-in-1 pen computer supports every kind of work, including drawing, graphics, video editing, etc. As for the visuals, the Kamvas Studio 16 is equipped with a 15.8" QHD display with 1440p screen resolution and 16.7 M (8 bit) color depth.
Performance wise, the Kamvas Studio 16 is powered by the Intel Core i7-1165G7 processor with Intel Iris Xe GPU for uninterrupted workflow and running demanding software effortlessly in the device.
Inspiroy 2 – Pen Tablet
The last major launch from Huion at CES 2023 was the Inspiroy 2, a portable pen tablet designed for users who are consistently on the go.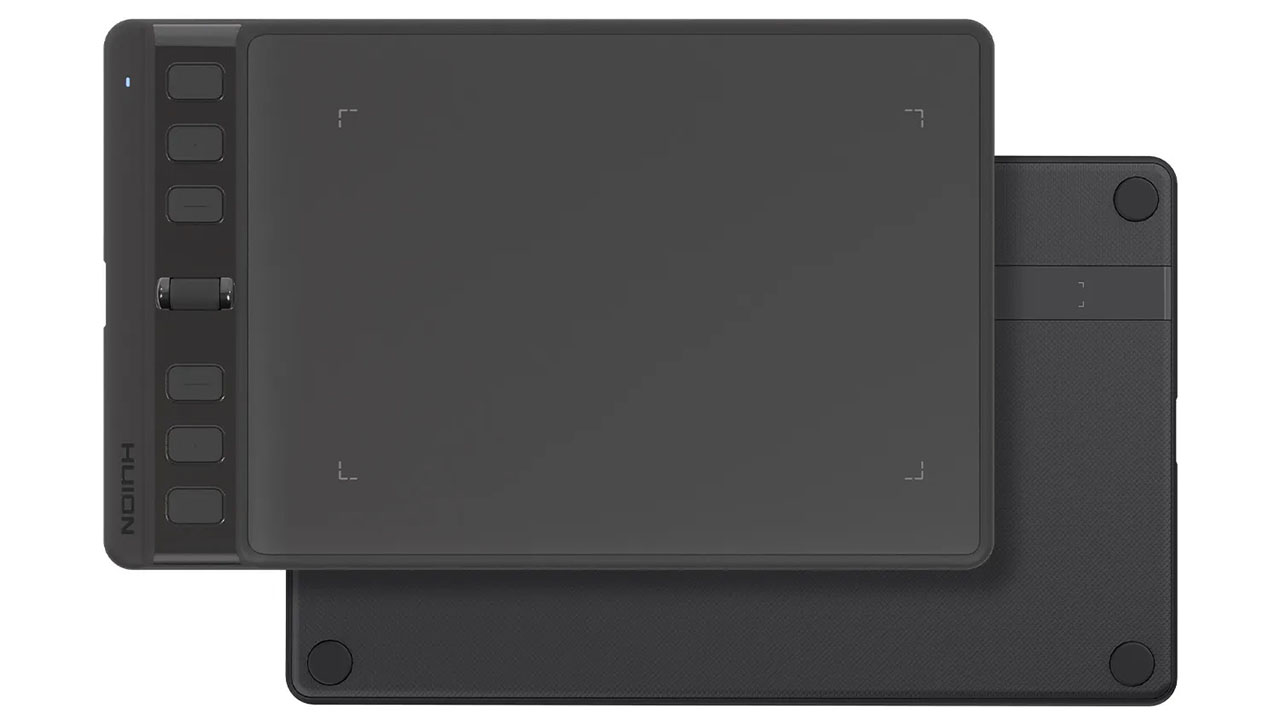 Available in three size variants – small, medium, large and three different colors – Sakura pink, Pine green or Black, the Inspiroy 2 series is never going out of style.
What's unique in this pen tablet is the Group keys and Scroller, which aren't available in any other similar tablets in the same price range.
Furthermore, the device comes with optimal compatibility for easy connectivity and usage. It also supports Chrome OS, making it a lot more accessible to the students who are still relying on online school for their classes.
Pricing and Availability
Huion Inspiroy 2 Series is available now to buy at the
However, they are conducting a giveaway on their official announcement page, which you can take part in to win mysterious new products. The giveaway is live until January 13, 2023.