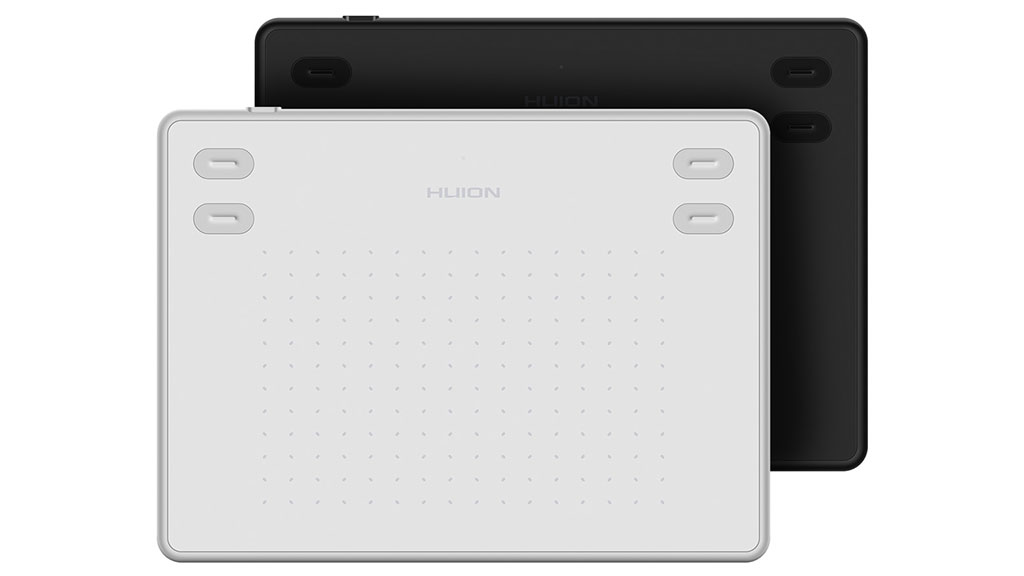 The drawing tablet brand, Huion, unveiled its new portable pen tablet Inspiroy RTE-100. Huion's pen tablet portfolio is now even bigger with Inspiroy RTE-100.
Pen tablets are quite helpful and come in handy for quick writing and drawing digitally with the utmost precision.
Pen tablets are quite simple and easy to use. It's a peripheral device like a mouse or keyboard and doesn't require a battery to be powered. Let's see what Huion's new pen tablet has to offer you.
It is available in two different colors: Ivory White, and Cosmo Black. Most pen tablets come with only one color. But having different options, especially, black and white, allows you to have a tablet that matches other devices, accessories, and your vibes while working.
Inspiroy RTE-100 has a fully-covered panel which makes it look more compact and tactile.
New technologies have made digital devices more portable, more efficient, and faster. Huion Inspiroy RTE-100 is only 6.3mm thick. That makes the pen tablet slimmer than a classic smartphone.
Moreover, it weighs only about 150 grams. This makes a perfect device to carry around to your work and when traveling for capturing the fleeting thoughts.
The pen tablet can be easily rotated at 0, 90, 180, and 270 degrees for convenience while working with it. It also features an aspect ratio closer to the golden ratio, which makes the working experience more intuitive for graphic designers.
When working on a smartphone, you get a workspace of 38.1 x 76.2mm(1.5 × 3 inches). Whereas on a computer, you get 121.9 x 76.2mm(4.8 x 3 inches) of workspace. The dimensions of Inspiroy RTE-100 tablets are 185.7 x 138.2 x 6.3mm. This will give you an overlook of the size of this pen tablet.
It comes with four programmable keys on the top of the tablet. These buttons add to the convenience and productivity of your work. Two keys are on the left and the other two are located on the right side.
This makes the programmable keys equally flexible for right-handed and left-handed users. These buttons allow you to increase and decrease the size of the brush and canvas.
Huion Inspiroy RTE-100 is quite flexible with the devices you work on. It is compatible with Android, Windows, and Apple platforms. You can use it for online education, signing documents, and playing OSU gaming on your Android smartphone too.
The tablet works perfectly fine on professional drawing apps and Office apps like Photoshop, Draw, Painter, Krita, Clip Audio, GIMP, SAI, etc.
Inspiroy RTE-100 is compatible with PW400, a wireless and battery-free stylus working on Electromagnetic Resonance technology. The pen has a silicone grip for a firm hold while working. It also has two programmable keys. You can assign the most-used operations to these buttons.
Its nib offers a natural writing experience. Moreover, Huion Inspiroy RTE-100 features 8192 levels of pressure sensitivity and 300 PPS. Such a high pressure sensitivity level lets you draw lines with more delicacy.
And, its high report rate of 300 PPS makes the pen tablet quite responsive without any latency and precision.
All in all this pen tablet has a simple and portable design with minimal functioning yet potentially makes your work efficient. Its lightweight and compact size makes it more convenient to carry.