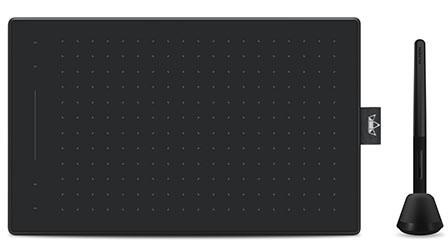 Huion has again brought a big surprise for all its ardent followers by announcing recent additions to the Inspiroy Series on 15th June 2021.
The prominent manufacturer of graphic tablets and pen displays has further expanded the range of Inspiroy Series by adding three new pen tablets to it.
The three new pen tablets are Inspiroy RTS-300, RTM-500, and RTP-700. All three pen tablets are high-performance driven and look elegant and sleek.
They have been introduced to add to the efficiency level of artists and creative professionals whose dependence on digital platforms has increased manifold over the years.
The Perfect Pen-On-Paper Drawing Experience For The Users
All three tablets sport an effective full-covered panel design that comes with a printed dot grid. This helps the users to identify and get used to the working space with ease.
Plus the panel are provided with pc material and a starry sheet that helps in developing the perfect pen-on-paper drawing experience for the users. The starry panels on the tablets allow greater friction of the pen nib with the working panel and thus helps in a more realistic feel.
PW400 – Dedicated Battery-free Digital Pen
Huion has gone all the way out this time to offer the most satisfying and engaging digital creativity abilities to its users. This can be understood from the fact that a brand new digital pen, PW400 has been developed for use with these three new pen tablets.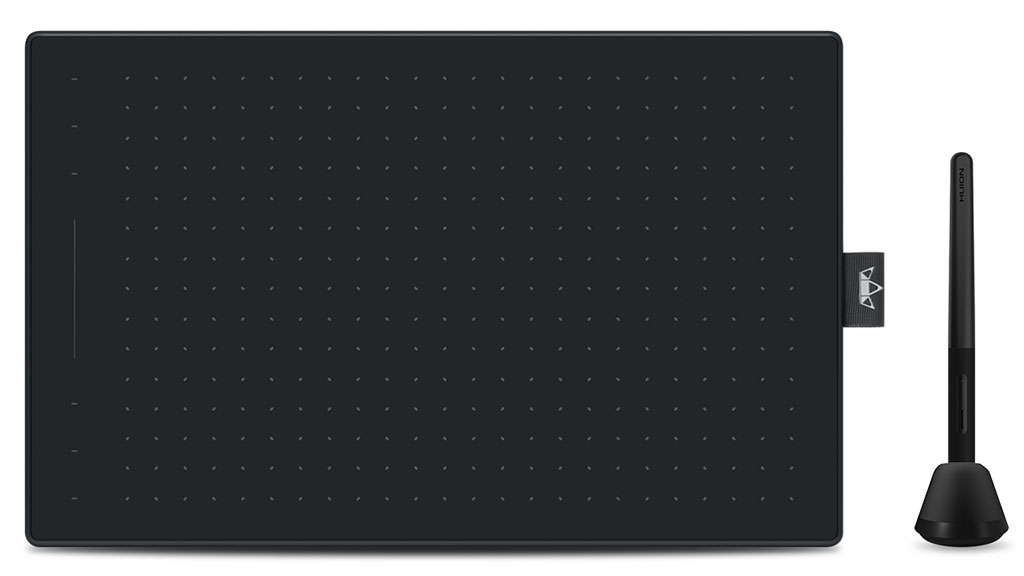 This new digital pen is molded in the traditional pen-style but performs brilliantly. PW400 is built on battery-free technology and offers a comfortable grip to enable the users' exercise complete control in every movement. It supports 10mm sensing height, a 300 PPS report rate, and also ±0.3mm accuracy.
Whether you choose Inspiroy RTS-300, RTM-500, or RTP-700, PW400 will do equal justice to all your creations. 8192 levels of pressure sensitivity and ±60° tilt support assure maximum accuracy and saturation and make shading fun.
Enhanced Productivity and Efficiency With Quick Programming
These pen tablets come with programmable touch keys to enable quick work management. You can also use these touch keys to create shortcut programs for the most used keyboard functions for applications and software.
This makes working and editing more easy and quick, thereby adding to the overall productivity and efficiency. Both RTM-500 and RTP-700 also has dedicated slot for touch strip. Keeping users the convenience of the forefront, Huion has engineered these tablets with the possibility of both left-hand and right-hand user customization.
Other Useful Details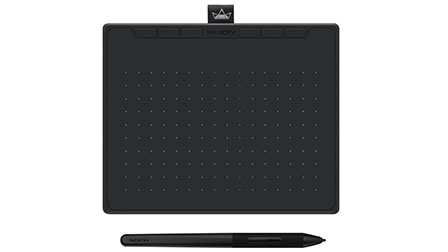 All three amazing pen tablets are compatible with Windows, Android, and macOS-based devices. Users can also enjoy almost all the trendy and latest software that is used for designing and artistic innovation.
These new pen tablets belonging to the Inspiroy Series are extremely compact and portable and are also very uniquely styles.
They look sleek and modern and are available in bright and smart colors to add to the overall personality of the users.
Price and Availability
You can purchase the tablet of your choice from these three special Huion products from any of the authorized dealers and retailers of Huion. You can get Inspiron RTS-300 for a price of $52.99, which is available in Cosmo Black and Blossom Pink colors.
For RTM-500, which is available in Cosmo Black and Solar Orange Color, you have to pay $72.99. And if you wish to buy RTP-700, which you can choose from colors like Cosmo Black and twilight Blue, you will have to pay $92.99.
So, all three tablets are very much affordable and bring high productivity and a seamless working experience. You can find more details about these Huion Products by visiting the official website of Huion.