HUAWEI MediaPad T5 and M5 Lite were launched last year in the month of August and October 2018 and both the tablets actually did an amazing job. These tablets indeed captured half of the market with its "more in less" dynamic that means more features at less price. However, we cannot agree on the terms that both the tablets are similar, except their care for kids!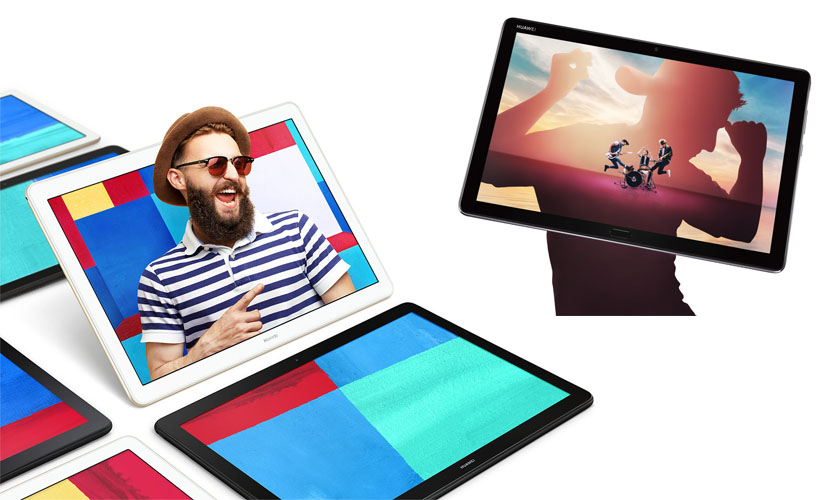 Though both the tablets are parent's first choice among the world with its kids' mode feature as it offers exciting gaming option which is good for children, but somewhere the functionality and the cost of the tablet differs. If you are planning to buy MediaPad T5 or M5 Lite, but in a turmoil- which is better, then here in this article we are comparing these two tablets to help you make a better decision.
| | MediaPad T5 | MediaPad M5 Lite |
| --- | --- | --- |
| Processor | Kirin 659 | Kirin 659 |
| Display | 10.1" FHD 1920 x 1200 | 10.1" FHD (1920 x 1200) 224 PPI |
| RAM | 2GB/3GB | 3GB/4GB |
| Storage | 16GB/32GB | 32GB/64GB |
| Battery | 5100 mAh | 7500 mAh |
| OS | Android 8.0 Oreo | Android 8.0 Oreo |
| Buy at | Amazon | Amazon |
Let's compare these two according to their features:
Display and Design
The screen sizes and the resolutions of both the tablets are same i.e., 10.1 inches and 1920 x 1200, which clearly means that neither MediaPad T5 nor M5 Lite will let you down in terms of bright, crisp and sharp picture quality. Furthermore, both the tablets offer an eye-care mode to protect the eyes of parents and children. It efficiently scales down the blue light that harms eyes human, allowing you to work hours on the tablet. But MediaPad M5 Lite is 475g and MediaPad T5 is 460g, which means MediaPad T5 is a bit lighter and handier than M5 Lite. More so, MediaPad M5 Lite is 7.7mm, sleeker than MediaPad T5, which is 7.8mm.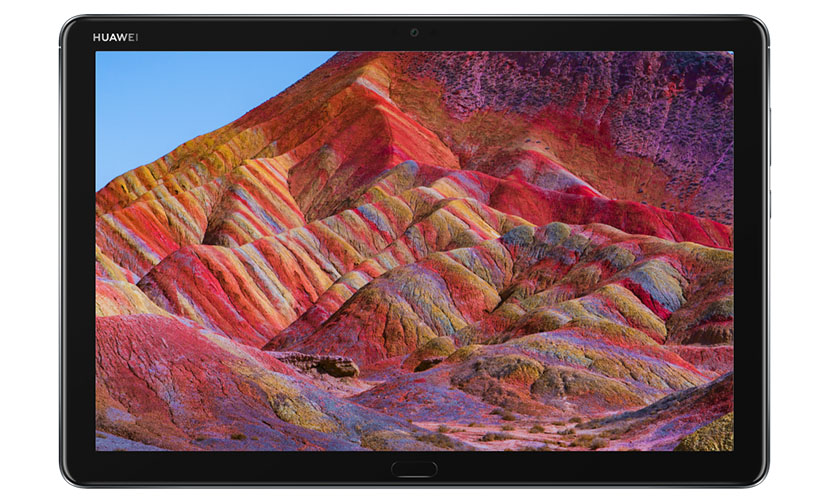 However, both the tablets are designed elegantly with a metallic body that gives you mirror reflection, and curvy edges, maintaining a proper grip over the tablet. But both the tablets are available in different color, MediaPad M5 Lite offers Space grey and T5 comes in black color, keeping champagne gold the common denominator. Digging in more about the design, MediaPad M5 Lite provides users with a stylus, which is not available in the MediaPad T5 model. It is a very valuable extension to working people, helping them to easily jot down important notes. This pen gives an aesthetic touch to the tablet, making it more attractive.
Sound Quality
The previously launched model MediaPad T5 was recognized for its immersive sound quality equipped with HUAWEI Histen technology. But with the launch of MediaPad M5 Lite things went upside down with T5 as this model was not only introduced with HUAWEIN Histen technology, but MediaPad T5 also had Harman/Kardon, which made this device one-of-a-kind for people who love to listen to music or watch videos or TV shows on their tablet.
Camera
The camera plays a very important in tablets as it defines how much close you can stay with your family and friends. MediaPad T5 disappointed people with its camera, which is 5MP front facing and 8MP rear camera with no flashlight. The sad part, isn't it? But not to worry MediaPad M5 Lite is all that you need! It offers 8MP front facing and 8MP rear camera along with the flashlight, allowing you to tap on a new adventure and capture every moment.
Performance
Running on the same operating system Android 8.0 Oreo and same CPU power Kirin 659 chipset, MediaPad T5 and MediaPad M5 Lite still have a lot to compare concerning their performance. MediaPad T5 and M5 Lite allows users to play games and watch shows at the speed of 2.4GHz.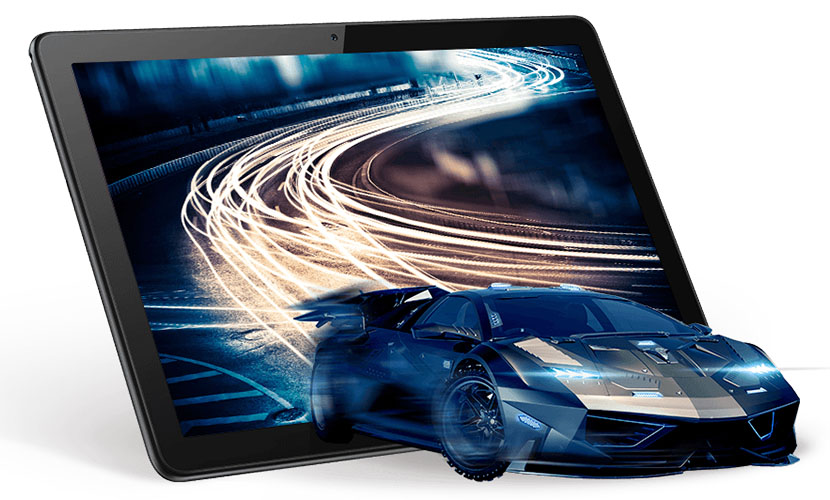 MediaPad T5 offers 2GB and 3GB RAM, whereas MediaPad M5 Lite offers 3GB and 4GB RAM, which again makes MediaPad M5 Lite more powerful and strong with regards to performance. Besides these, MediaPad T5 offers only 16GB and 32GB ROM, but MediaPad M5 Lite provides users with 32GB ROM and 64GB ROM. However, both the tablets allow users to extend their storage up to 256GB without any hassle, eliminating the popup of "storage full".
Sensors and connectivity choices
Offering basic connectivity choices such as Wi-Fi and Bluetooth, MediaPad M5 Lite kick out MediaPad T5 from the game with its array of sensors. MediaPad T5 offers only gravity sensor, whereas MediaPad M5 Lite offers gravity sensor, distance sensor, fingerprint sensor, ambient light sensor, hall sensor, status indicator, and compass. MediaPad M5 Lite is LTE-enabled as compared to MediaPad T5, which still runs on basic network requirement that is 3G.
Battery
The battery is the most essential specification that everyone looks for as it defines the durability of the tablet. Featuring only 5100 mAh battery with no fast charging feature, MediaPad T5 completely loses out to its defender MediaPad M5 Lite. MediaPad M5 Lite offers an amazing battery life of 7500 mAh with fast charging capabilities because within 2.9 hours your battery will be fully charged and ready for the next adventure.
Conclusion
Considering the above-mentioned specifications right from kids' mode to display quality to performance to outstanding battery life- MediaPad M5 Lite is a clear winner in the gadget market. HUAWEI MediaPad M5 Lite has been manufactured with great innovation to attract more customers and capture the mid-range market to the fullest.
MediaPad T5 on Amazon     MediaPad M5 Lite on Amazon
And to be honest, MediaPad M5 Lite has received much more appreciation as compared to MediaPad T5. I hope that you are out of the dilemma of, "which one is the best, pocket-friendly and with great features", as MediaPad M5 Lite is the kind of tablet that you dreamt of!
So without wasting your time, make your decision and go for the MediaPad M5 Lite.