When you have to brim with entertainment and make the most of it then HUAWEI MediaPad T5 is here for you. Just like it's family versions, this tablet has the best of what it offers. With the best specifications to support your entertainment needs and giving you the edge of watching videos or playing games, this premium tablet has some cool features that I would love to talk about. HUAWEI products have skyrocketed in sales to where it also beat the record sales of Apple. So if we consider that fact, you can imagine how awesome HUAWEI products can be. Now specifically talking about HUAWEI MediaPad T5, this has some pretty impressive features and details that we will talk about.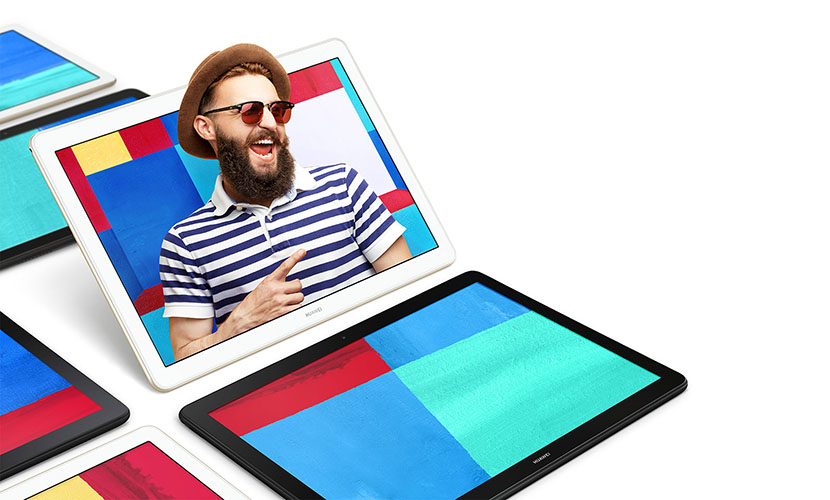 The HUAWEI MediaPad T5 can be the best entertainment partner. Period! There are no two thoughts about. It is light. It is efficient. It has premium quality. Let's look in detail why is it your best entertainment partner.
RAM and Storage
Now, HUAWEI MediaPad T5 is available in both 2GB RAM and 3GB RAM. Both come in 16GB and 32GB ROM each. You have any version as per your needs. However, both the configuration gives you a superb performance. Now you can claim that RAM has to be higher to give an amazing performance. But it's not true. You can have 8GB RAM in your tablet but it will still crash if it's not all integrated or manufactured well. And especially with this tablet, performance is enhanced. It might certainly be lower for ginormous tasks but you don't have to do it on this tablet anyways. It is your entertainment partner, remember? Apart from that, if you are not happy with the current storage capacity, you can even amp it up to 256GB using an external SD card. Now that is definitely a huge deal!
Processor, GPU and OS
This premium tablet has octa-core processor clocked at 2.36Ghz. Now if you get good performance even in quad-core, then you know what an octa-core processor might give you at hand. It works smoothly at all levels and has the processing capacity to head on to your heavy gaming or video files easily. Not heaviest of tasks. Certainly no. The processing power you get in this tablet is enough to not make processing noticeable.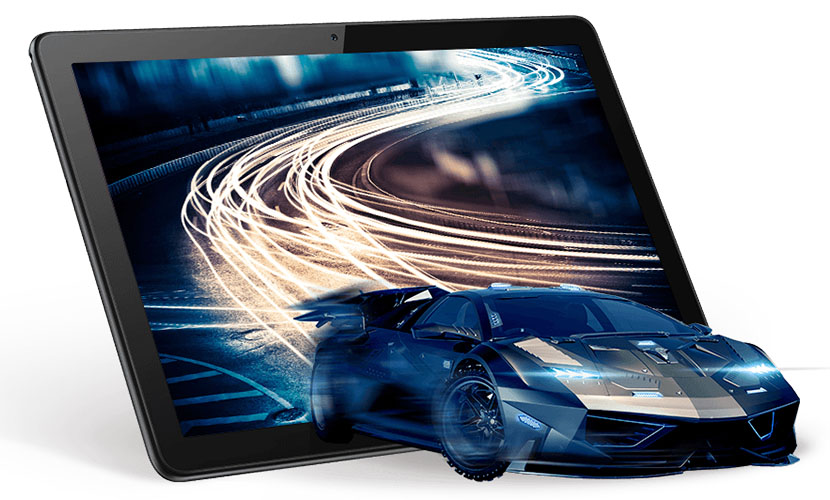 Also with Kirin 659 Series Chipset, and as mentioned above, this graphics chip has the power to give you fantastic graphics for gaming. It also has 4% better performance than 658 Kirin Series. But these chipsets are specially made for mid-range smartphones to support frequent daily usage and less demanding apps. It cannot fuel your god-of-war-like games or apps, and again being an entertainment device, it's too much to ask for. This premium tablet comes with the premium platform of Android 8.0 Oreo which is known for its intuitive abilities and an enhanced user experience. On the front, it gives you a smoother interface experience backed with the internal faster app loading time.
Design and Display
Oh, I would love to write a thousand words about its display and design. But you wouldn't read it. Anyways, this amazing entertainment tablet with dimensions ranging to 243mm x 164mm x 7.8mm weighs 460g which is pretty light as this a premium entertainment tablet. Like other tablets of the same family, it has a very premium designed with narrow bezels that span the screen space wider.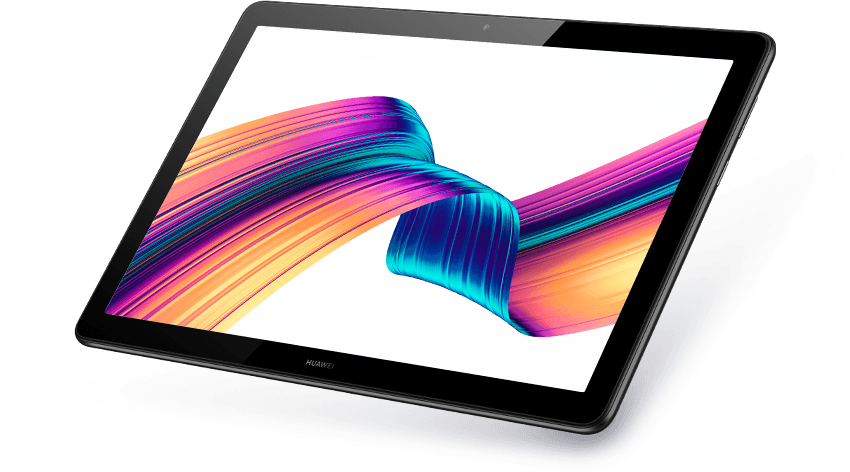 The body of the device is sleek too. Combined with the design of the tablet are the impressive display features. It has a 10.1-inch display screen with a brilliant resolution of 1920×1200 Full HD. It gives you vivid colors and dynamic precision to details while watching videos. The colors and contrast levels are vivid and you get a 16:10 ratio which is considered perfect for video watching or games or even browsing for that matter. It is no doubt that you will get an immersive visual experience with this premium tablet.
Audio and Camera
This premium tablet has amazing audio specs. It has dual stereo speakers at both vertical ends. It is loud enough to make your room a mini theatre with amazing sound quality and crisp audio levels. The hero feature that makes this tablet an impressive entertainment tablet is the HUAWEI Histen Audio technology.

The device is fitted with this audio technology to make the sound experience enriching and an enhanced one. With amazing cinematic experience comes an awesome visual experience too. You also have a 5MP rear and 2MP front camera that delivers you excellent picture quality. As this being a tablet and not used frequently for camera purposes, this is yet brilliant pixel level that it can give. Definitely impressed!
Battery, Network and others
It is powered with 5100 mAh battery which is powerful to keep you going for an entire day. It is massive if you look at it as an entertainment device. You can easily watch movies with great quality without being disturbed by low battery calls. It also has a higher bandwidth connectivity of Wi-Fi 802.11a/b/g/n/ac giving you an edge of network connectivity. It also has EMUI 8.0 which is also called as Emotion UI which is considered to be specifically designed for a higher intuitive experience on the interface.
As this is an entertainment tablet, it also comes with Eye-Comfort Mode which blocks blue light emissions from the device and you can use it while you read an e-book or even watch a movie for that matter. You also get Children's Corner in which you will have a personalized app specially for children with curated content and you can control the usage in the settings.
Pros
Superb Performance
Pixel Precision with Display features
Long-Lasting Battery
Great Performance
Immersive Audio and Visual experience
Brilliant Build-quality
Portable and Sleek
Verdict
The HUAWEI MediaPad T5 is an amazing entertainment tablet that you can ever get. It is portable, sleek, and packed with lots of impressive features. Truly premium!