HUAWEI has always geared themselves with the evolving technology and delivered outstanding devices to customers within their budget. But this time, they actually did an exceptional job by launching MediaPad M5 Lite! The device is manufactured by keeping in mind the needs of youngsters of this generation and their budget as well. MediaPad M5 Lite has been compacted with the latest HUAWEI ClariVu technology to give users perfect experience.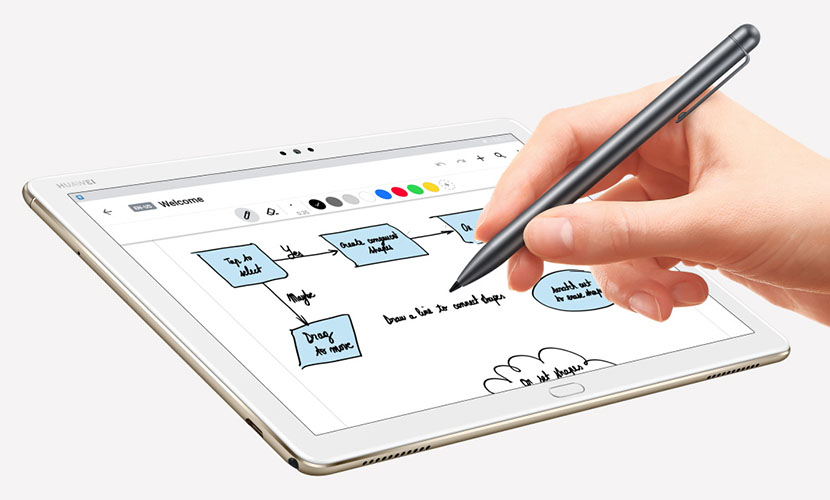 The device is quite proficient when it comes to enhancing the overall productivity of the users as HUAWEI did some new experimentation while manufacturing MediaPad M5 Lite and the results were quite successful. This is not a surprising fact as HUAWEI always comes up with innovation in their devices that too at affordable prices that enables individuals to love their brand.
Without wasting a minute, let's take a look at the innovative features of MediaPad M5 lite:
Stunning Design and Display
The HUAWEI MediaPad M5 Lite has been elegantly designed with a slim body carrying sleek dimensions, which is 243.4mm x 162.2mm x 7.7mm and the weight is about 475 gm. It is very comfortable to hold with 2.5 curvy edges that give you hands extreme relaxation. The body of the tablet is in metal that makes it sturdy and unbreakable. It is available in two royal colors space grey and champagne gold that allows you to flaunt about this piece. Now let's come to its display, the display of the tablet is unmatchable! With 10.1 inch screen, it is a cherry on the cake with supreme picture quality. The IPS display with 1080p gives you clear, bright and prominent picture quality that seem real to eyes.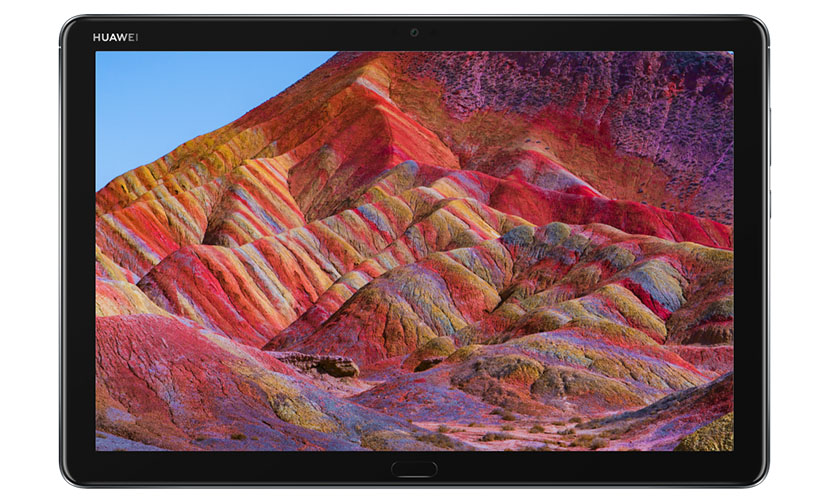 When the point has come to eye relaxation, how I can forget about its eye-comfort mode for children's? This eye-comfort mode allows all the parents to remain stress-free about their kids' eye who love to use such devices. It eliminates the blue lights and reminds you smartly when you kid take the tablet close to their face or when they read something on the tablet by laying down. More so, you can enjoy with display quality with its high-quality camera, i.e., 8MP front facing and rear both allowing you to capture moment seamlessly. You can amazingly do video calls through Skype or other channels with this great camera with your near and dear ones and stay in touch with them beyond distance.
Enhances overall productivity and knowledge of your kids
Well, the CPU of the tablet is fast and efficient with the latest technology Kirin 659 and graphic include Mali T830 MP2 that enables you to stay consistent in your work without hampering your productivity. With an optional RAM of 32GB/64GB and storage of 3GB/4GB, there's an external MicroSD card slot that allows you to extend your storage up to 256. So MediaPad M5 Lite will be your friend in need similar to that quote "A friend in need is like a friend indeed! It runs on Android 8.0 operating system that gives you easy-to-use interface. It is an excellent device for gaming, watching your favorite shows with any glitch in the advanced processor.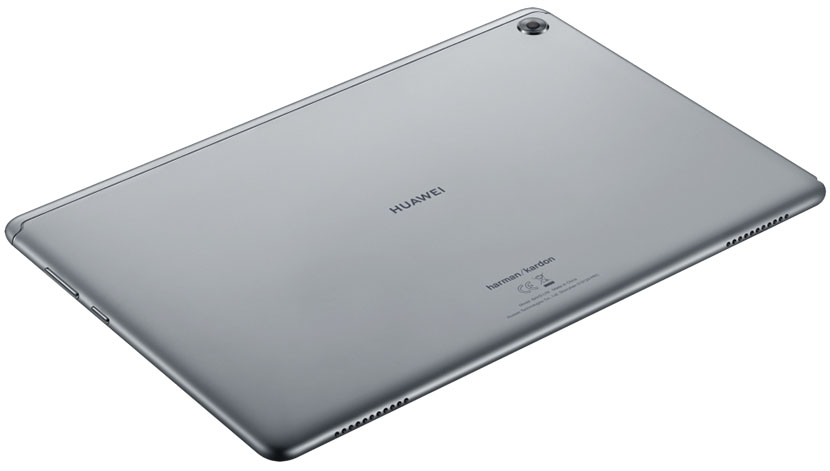 More so, the HUAWEI Company has embraced the latest technology when it comes to audio quality. It has been equipped with Quad core speakers tuned by Harman/Kardon that provides you immersive sound quality with more bass, effects and less alteration. Just plug in your headphones and enjoy your favorite song! It is also compact with HUAWEI Histen 5.0 that makes you feel you like you are in a theatre giving you 3D sound quality.
Besides this, MediaPad M5 Lite also has a stylus to enhance your overall efficiency, which you say is an addition to your dreams. The pen is prepared with superior 2048-layer pressure sensitivity enabling you to essential notes or memos with high responsiveness.
Great battery backup, sensors, and connectivity choices
MediaPad M5 lite is outfitted with basic connectivity options like Wi-Fi, Bluetooth, and USB port to keep you connected to the world and share crucial information without any hassle. And if we talk about sensors, the list is quite long which of them are:
Gravity sensor
Fingerprint sensor
Distance sensor
Ambiance light sensor
Hall sensor
Compass
Status indicator
These all sensors allow you to stay on top in every aspect as you have a masterpiece that completes all your requirements.

Furthermore, the battery life of the tablet is beyond words. The battery is 7500 mAH that allows you to enjoy the whole day and gets quickly charged less than 2.5 hours so that your fun never ends. This much of battery backup is what today's generation wants as they are always on the go thus they want to a device that is quick, efficient and fast like them. And HUAWEI MediaPad M5 lite is what all need! This impressive battery backup will enforce youngsters to purchase this device.
Conclusion
MediaPad M5 Lite is a complete package for every individual who seeks something faster and responsive. This device has truly won hearts with its excellent battery life and processor that too at a reasonable budget. And HUAWEI is a trusted brand, which is known for its advanced technology as they make their own processor, which are like horses that never fall out in any race. HUAWEI is likely to be the top brand in the Android market that offers excellent products with reliability, warranty, and budget. It is a dream come true platform for many individuals to stay consistent in this fast-paced world. I can assure you that this tablet will remain with you in a long-run and we all know this fact because the mobile market of HUAWEI is quite impressive.
Don't trust my words, when it comes to purchasing as you will understand its features once you are buying it and use it to its optimum level. So not wasting a second, order this HUAWEI's unique product and enjoy it with great fun today!