GAOMON PD1220 & PD1320 are both very easy-to-carry owing to their lightweight and can thus add to the overall effectiveness and convenience. PD1220 weighs 0.74kg and PD1320 Pen Display weighs 0.88 kg.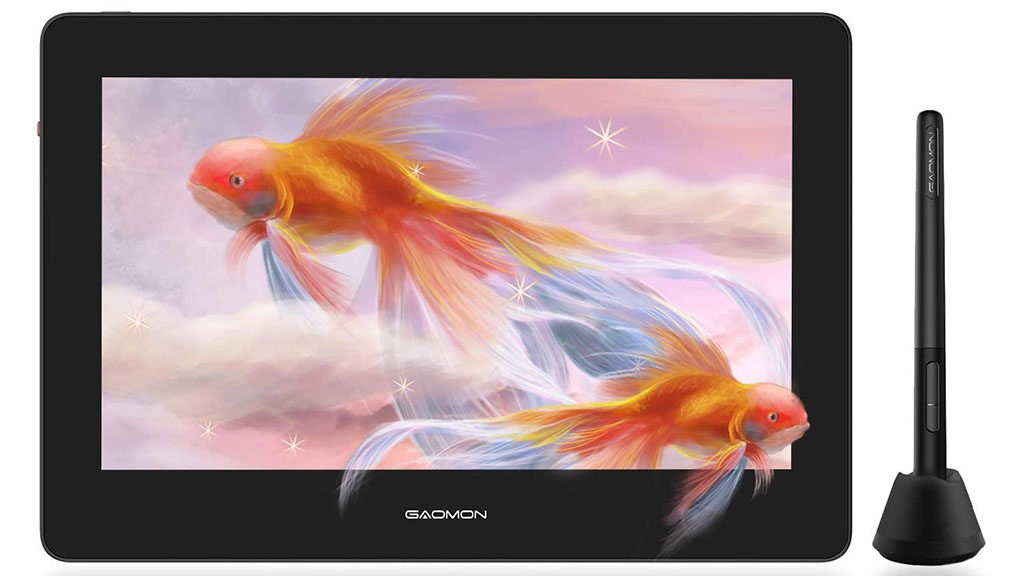 PD1220 display tablet is available in 11.6-inch panel size while PD1320 is available in 13.3-inch panel size. 86%NTSC color gamut and 16.7M display colors keep everything across the display smooth yet vibrant and help in more "lifelike" representation.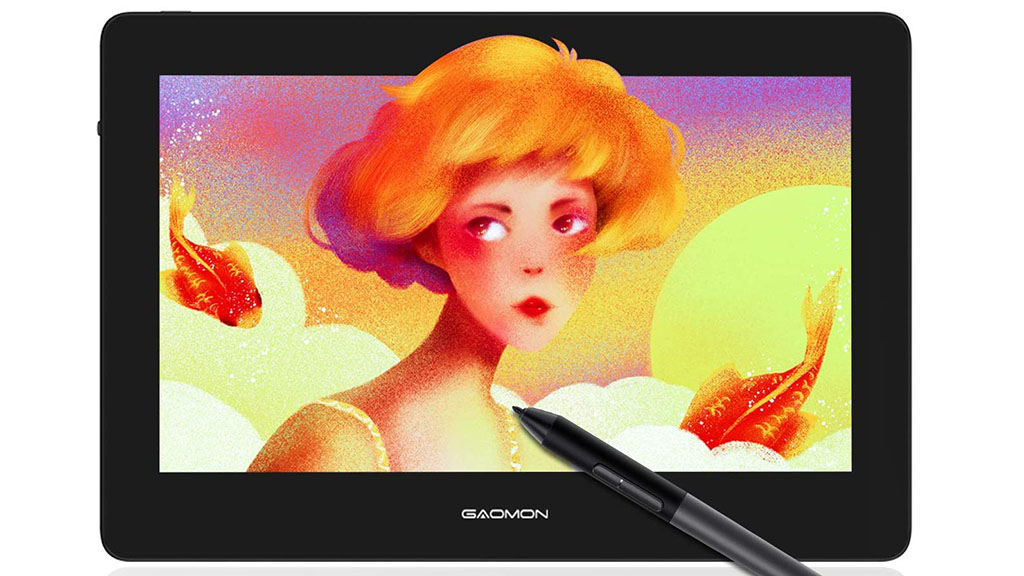 So, you can select whichever suits your need the best. The beauty quotient of the tablets is overpowering and both the tablets are available in attractive color options. PD1220 is available in Charcoal Grey and Terra Red and PD1320 is available in Charcoal Grey and Alice Blue.
Styling and Design
Coming to the styling part, both the models of these GAOMON display tablets sports a minimalist design to keep things easy and manageable. The fully-laminated glass panel also has an anti-glare matte film covering on the top to deliver the real-pen-on-paper experience for the users. The attractiveness of the tablets receives enhancement by not adding any press key on the surface.
Dual Type-C Port Connectivity for greater possibilities
A closer look at the feature of PD1220 and PD1320 will confirm the fact that great attention is paid to making them user-friendly and efficient. They support dual Type-C Ports. An extra type – C port is a great advantage as it will allow greater possibilities with these pen displays.
There is more room for creativity with you able to connect the pen displays to PC, Android-based tablets, Switch, and phones with the help of a type-C Interface. Additionally, there is scope for better audio involvement and management.
The headphone jack or thumb-wheel switch enables effortless and undisturbed audio to flow thereby adding more satisfaction to the overall experience. So, audio combines with mind-blowing visuals to give a new definition to artistic creations.
AP50 – A Super Responsive Stylus
The stylus or digital pen is highly responsive and allows great creativity in both PD1220 and PD1320. The pen movement can be captured efficiently, with more than 220 PPS to make every stroke and line distinct and visible. 8192 level of pressure sensitivity along with 10mm sensing height provides for maximum accuracy and saturation.
Battery-free electromagnetic resonance technology enables seamless communication to establish between the digital pen and the tablets. Battery-free stylus, AP50 means freedom from cables and worries of keeping it charged.
Thus, these GAOMON tablets are always ready to perform for you. Moreover, the tablets are engineered to detect the tilt movement of the digital pen. Thus the tilt function of AP50, the digital pen can be very well recognized and demonstrated accurately on the screen of the tablets.
A leather cover is provided along with the tablet to keep it safe and well protected. This leather cover also provides screen protection. What is more amazing is that the thoughtful design of the cover enables it to function as a default stand for the tablet to make sure that you can adjust it to the most suitable angle to work comfortably.
However, you can also opt for the optional aluminum finish GMS02, the adjustable stand. By adding this optional stand, you can adjust the tablet in three different angles which are 23°, 33°and 43°.
Both PD1220 and PD1320 are compatible with Windows, macOS, and Android platforms.