DT Research, famous for its medical tablets and medical systems has added two new rugged tablets, DT361AM and DT361AD. These rugged computing solutions are designed to be used commercially under harsh environmental conditions.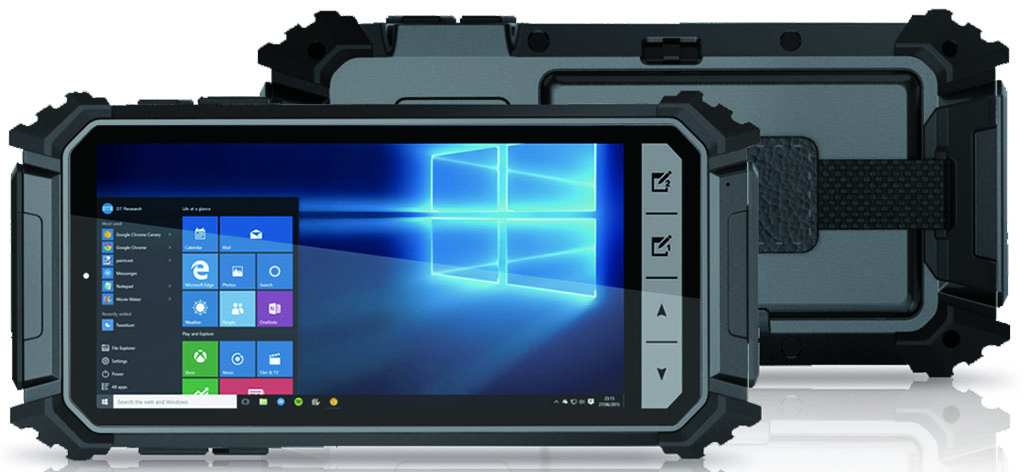 You may want to use this device for personal use even tho you don't usually have to use it in extreme weather conditions or even outdoors. But these DT361AM and DT361AD are ultra-rugged with numerous rugged features that won't be of use for you.
At the same time, if you run an organization where working on-field is mandatory, DT Research's rugged tablets are one of the best ones available in the market. These tablets are perfect for carrying out tactical operations, working in critical environments, and when advanced identity verification and security is needed.
Both DT361AM and DT361AD are to be launched in Booth 1911 at the Sea Air Space Conference and Expo in Maryland from 2nd to 4th August. Now, let's see the features and specifications of both tablets.
The key difference between DT361AM and DT361AD is that of Smart Card Reader and SD card reader. Most other features and specifications are the same. Moreover, you may consider both devices as variants.
DT361AM has a full slot smart card/CAC reader which can read ISO 7816 T=0, T=1, and 1.8/3/5V smart cards and does not have any SD card slot. On the other hand, DT361AD has an SD card slot which and doesn't feature any smart card or CAC reader slots.
Both tablets can work perfectly fine in non-condensing 0-90% humidity. The temperature range DT Research offers is 0°C to 50°C (32°F to 122°F) for operating conditions and -20°C to 60°C (-4°F to 140°F) storing conditions.
They come with an IP65 rating for water and dust resistance and MIL-STD-810G military-grade standard. It also secures FCC Class B, CE, RoHS certification.
Other ruggedness features of DT361AM and DT361AD include their casing and battery packs. They have ABS and PC plastics, and magnesium-aluminum alloy enclosure for protecting devices from external forces and impacts.
The battery has slightly less power capacity of 3100mAh compared to other rugged tablets. However, it features a hot swappable battery, which means you can replace batteries without shutting off your device and can work uninterruptedly.
The dimensions of this 1 pound tablet are 3.7 x 7.6 x 1.3 inches. Talking about Input and Output ports, both DT361AM and DT361AD have one USB 3.0 port, one USB type C port, and an Ethernet 10/ 100/ 1000MB Base-T LAN port.
Both tablets feature Wi-Fi 802.11ac and Bluetooth 4.2. All in all, this combination of I/O ports and connectivity is suitable for outdoor conditions where data transfer needs to be done promptly.
DT361AM and DT361AD run on powerful Intel Core i7 Quad Core processors along with 8 GB and 16 GB RAM options. This makes for a pretty much powerful and fast tablet. You get 8 GB RAM with 256GB internal storage and 16 GB RAM with 512 GB flash storage.
In addition to this, you can buy separate accessories like a digital pen, 4-Bay system gang charger, 6-Bay battery gang charger, battery pack, and vest tablet mount. There are two different night vision options available for your specific needs as well.
The tablets will run on Windows 10 IoT enterprise operating system. Both DT361AM and DT361AD tablets have a 6" capacitive multi-touch display with 1440 x 720 resolution.
Conclusively, these tablets do not have high-end processors and the longest batteries but provide ultra-rugged features that fit your needs and a low budget.