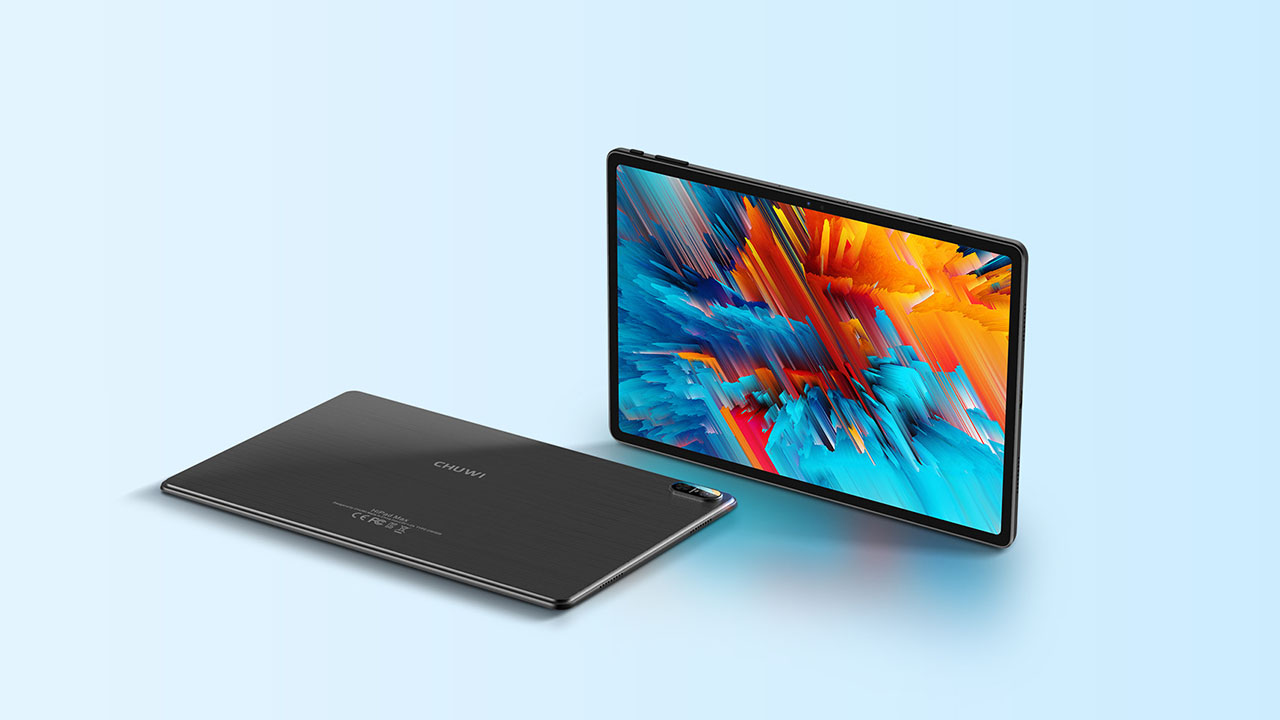 The Chinese tech company, Chuwi has released a 10.36-inch HiPad Max, a tablet backed by Android 12.
With a high-performing Qualcomm Snapdragon 680 chipset processor, the HiPad Max tablet is most suitable for gaming and other entertainment purposes. The 10.36-inch display is supported by a 7,000 mAh battery, ideal for long session surfing and gaming.
Chuwi HiPad Max with a 10.36-inch display and resolution of 2,000 x 1,200 pixels allows excellent visual space for gamers and those who want it for entertainment purposes.
The company claims, that the display rises to 400 cd/m² with a screen-to-body ratio of 84%. Additionally, the large display of the tablet is protected by 7 mm-thick bezels on all sides.
However, some observers argue that Chuwi's marketing images about the thickness of its display bezel are more than a bit misleading. But, its customer base is more than excited to own this very appealing tablet targeting gamers and movie watchers.
Moreover, Chuwi HiPad Max is also certified by Widevine L1 for streaming HD video content, making it even more suitable for the visual experience.
Backed by Qualcomm Snapdragon 680 processor, a 4G chipset, the HiPad Max featuring 4 ARM Cortex-A73 and Cortex-A53 CPU cores, along with Adreno 610 GPU offers faster and higher performance, meeting the expectation of its target audience.
The performance of Snapdragon 680 is assessed in the Moto G42, Moto G52 and Redmi Note 11, and many other devices and it has proved to be excellent speed and promptness wise.
This mid-range device is supported by 8 GB of RAM and 128 GB of expandable storage space, enabling the tablet to run, process and store a large number of apps and data without any obstruction.
The dual-SIM connectivity allows its users with two SIMs more convenience and efficient workflow. Interestingly, Chuwi's HiPad Max is also supported by Wi-Fi 802.11 a/b/g/n/ac, ensuring much faster Wi-Fi connectivity on almost all networks.
The tablet is simple and light with a weight of about 440 g and measures 246.5 x 156.25 x 8 mm. Moreover, the tablet running on Android 12 and mirroring the Blackview Tab 13, is backed by a large all-day-long 7,000 mAh battery.
Chuwi's HiPad Max is currently available only on AliExpress's official store. Talking about its cost, the tablet is priced at USD 199.99, and it is expected to rise to USD 399.98 after August 26, Chuwi's flash sale end date.
However, the rise in the price after August 26 looks a bit unworkable considering its specifications. So, many observers are very optimistic about Chuwi dropping the price of HiPad Max to less than $399.98 after August 26.
Following all the specifications and details of HiPad Max, it may look like the tablet won't be able to lure a larger customer base, but it will surely attract those waiting for a mid-range tablet for gaming and entertainment.