Acer has launched two new rugged tablets, Enduro T1 and Enduro T5. The addition of physical protection makes it suitable for use under a wide range of conditions. While Enduro T1 was designed to be used in halls and T5 to be used inside as well as outside, both the tablets have been constructed using shock-absorbent materials. They have been certified to meet MIL-STD 810G standards to prove their claim of military-grade ruggedness. The devices can be used even while wearing gloves.
Acer Enduro T1 Rugged Tablet
Acer Enduro T1 (ET110-31W)
Acer Enduro T1 (ET110-31W) works on Windows 10 Pro OS and Intel Celeron processor having 4GB LPDDR4 system memory with 64GB of eMMC storage space, making it a reliable mode of working. The 10″ waterproof touchscreen makes it a convenient option to work under any circumstances. It has a long battery life and a reflection-free display covered with Corning Gorilla Glass for extra durability and responsiveness.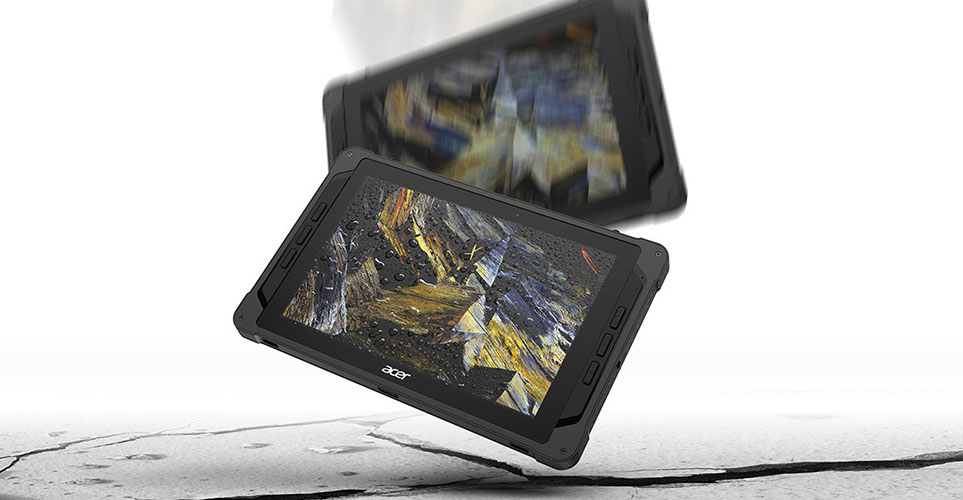 The Acer Enduro T1 (ET110-31W) is IP54 certified and includes a host of security and management services in addition to the physical protection of the device. AMES (Acer Enduro Manageability Suite) speeds up the deployment of services and helps in protecting the device from malicious content. Portfolio keyboard, hand strap, shoulder strap, and barcode scanner are some of the accessories and features included in this tablet.
Acer Enduro T1 (ET108-11A)
The Acer Enduro T1 (ET108-11A) is a compact and robust 8-inch tablet designed by keeping the factory and warehouse workers in mind. It is MIL-STD 810G, and IP54 certified. Multitasking is smooth thanks to the 4GB LPDDR4 RAM and 2.0GHz octa-core processor with the power to handle advanced applications.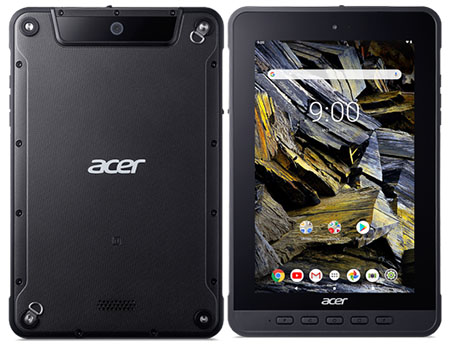 The Acer Enduro T1 (ET108-11A) comes with a DADA (Device Agent and Deployment Assistance) software to help speed up deployment of services and system configurations across many devices at the same time. Additional accessories and features include hand strap, optional barcode scanner, and NFC scanner to read NFC chips. It can last for 9 hours on a single charge, and this device also comes with a USB PD (Power Delivery) for fast charging.
Acer Enduro T5 Rugged Tablet
The MIL-STD 810G and IP65 certified, Acer Enduro T5 (ET510-51W), has a 7th Gen Intel Core m3 processor for workers to multitask efficiently. It has a 10-hour battery life with a replaceable battery. The 10-inch rugged and durable design of the tablet makes it easy to work in extreme environments, even while wearing gloves.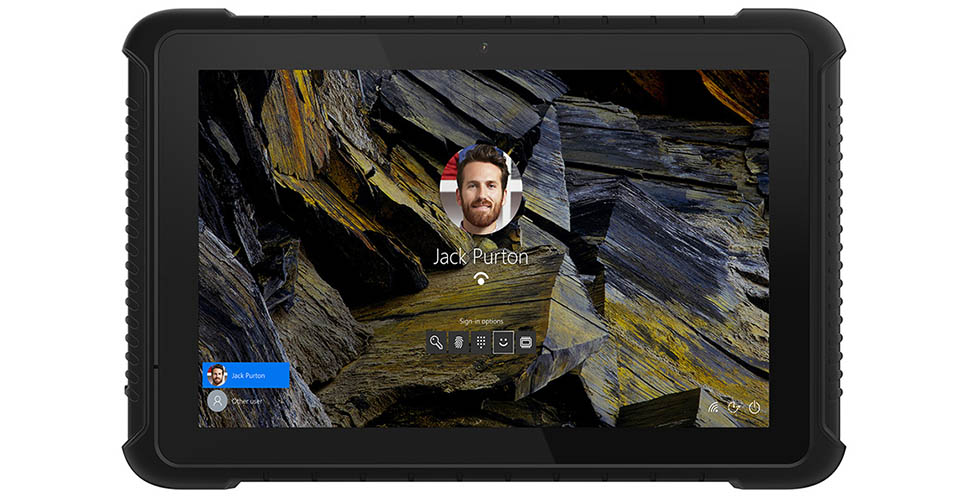 Acer Enduro T5 (ET510-51W) comes with a wide range of accessories like car charger, car holder, docking stations, shoulder strap, 4-point shoulder strap and hand strap to provide mobility. The device is protected by the AEMS software and to speed up the deployment.
Acer provides a wide range of accessories to improve mobility and to boost the productivity of the workers. The Acer Enduro T1 (ET108-11A-80PZ) is priced at $349.99 and the prices of other two models are not yet specified by the manufacturer.