As we all know, Apple has always been a champion in the digital market. Though its mobile phones, iPads, or iPods are expensive, people purchase it because the quality and assistance provided by Apple are unmatchable.
Every year, Apple unveils groundbreaking iPads, iPhones, and iPods with exceptional features to make the lives of users better. And this time it has just won the heart of people in the market with its extremely stunning iPad Pro. Apple has introduced iPad Pro in two sizes with unique and innovative features. However, the price also varies according to the feature.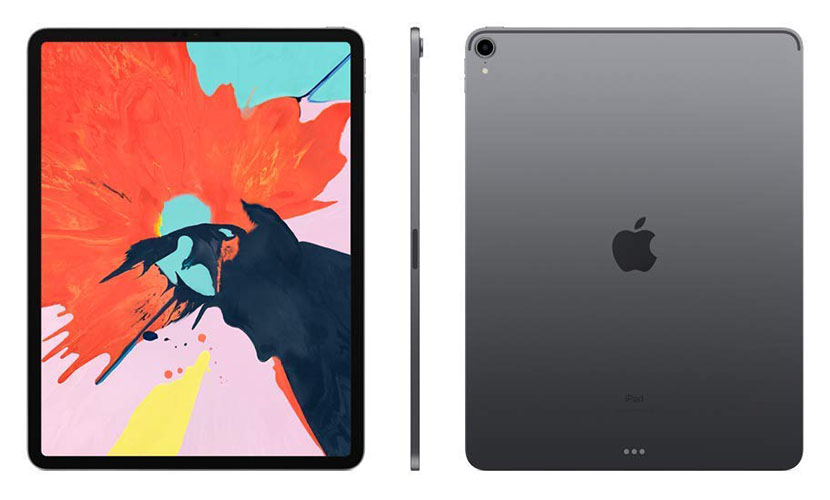 One iPad Pro is of 12.9 inches, and another one is 11 inches, both have full screen with edge-to-edge corners, giving perfect grip over the tablet. iPad Pro has been outfitted with liquid retina display along with True-to-life color and ProMotion technology, providing you ultimate picture quality with wide viewing angle and deep contrast. This time display is quite responsive than ever before in both the iPads. The tablet is extremely is lightweight, iPad Pro 12.9 inches is 1.39 pounds and 11 inches iPad Pro is 1.03 pounds.
iPad Pro (11-inch)     iPad Pro (12.9-inch)
Now you will find Face ID feature in both the iPad Pro to enhance your security measures. You can unlock the device whether you hold it in portrait or landscape. More so, Face ID can help you open your iPad Pro, logged into apps with just one glance.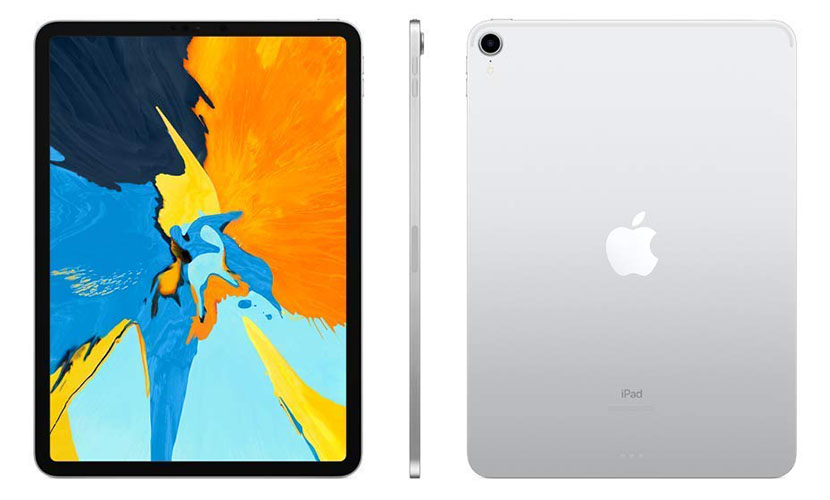 Whereas the processor is concerned, both the iPad Pro has been compacted with the most powerful A12X Bionic chip with Neural Engine, which has the ability to run five trillion operations per second and allows robust machine learning. Become a true multi-tasking person with iPad Pro as you can make a FaceTime call, message your friend, and work on a creative project simultaneously. You will be getting internal storage option starting from 64GB, 256GB, 512GB, and 1TB.

The most interesting fact about both the iPad Pro is- Apple Pencil! You'll be getting 2nd generation pencil that quickly responds to your touch and with a double tap your change to brushes or eraser without any glitch. You'll be surprised by the magnetic quality of the pencil. The pencil easily pairs with iPad and charge itself instantly.
Keyboard folio is very common in every iPad, but Apple did a tremendous job with regards to keyboard folio in iPad Pro. The folio not only offers better typing experience but rigorously defends the iPad from front and back. With a USB-C space, users can seamlessly connect their device to external items like camera or display and charge as well. Apple has dramatically worked on connectivity feature this time; you can connect your iPad Pro with any fast Wi-Fi and Gigabit-class LTE.
If we talk about the camera, Apple has unbeatable competition with regards to camera quality in iPhones. But you will find a beautiful camera in iPad as well, and iPad Pro is witnessing the fact. Both the iPad Pro is equipped with a 12MP camera to click amazing photos, scan documents, record 4k videos, and experience AR. And one more exciting thing about the camera is, it offers portrait selfie mode, FaceTime, Memoji and Animoji as the front camera is of 7MP.
You will find lasting battery life in both iPad Pro, which is 10 hours that too with continuous browsing, watching videos, reading, and lot more.
The only difference between iPad Pro is the screen size. If you want something handy with a smaller display, then 11 inches is an ideal choice, but if you have the habit of watching videos or working on a large display, then 12.9 inches iPad Pro is all that you need!
There's good news for all the Apple lovers – Both the iPad Pro 2018 are available on Amazon now! So what are you waiting for, punch your today and enjoy this great device!