There has been a recent and new addition to the impressive budget-friendly XP-Pen Star series drawing tablet. It is the all-new XP-Pen Star G960 drawing tablet that has become the new favorite of the beginners owing to its great performance and simplicity of operation.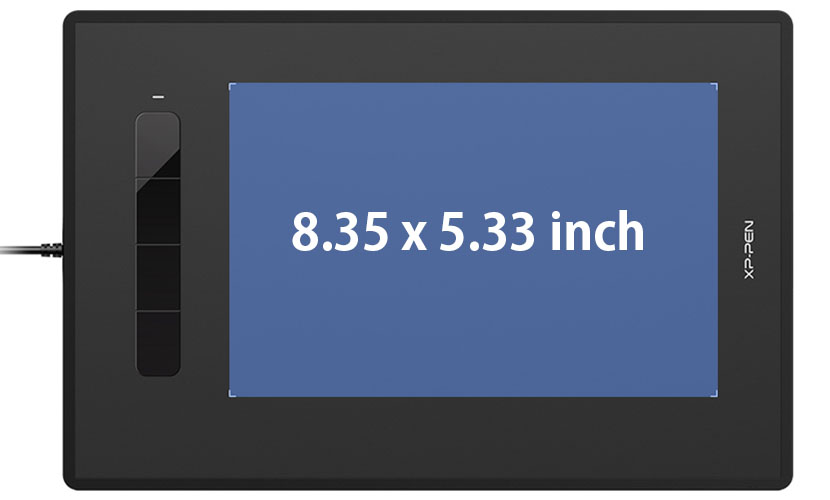 Display and Operation
The screen area of the fresh XP-Pen Star G960 is spacious enough to allow freedom of navigation and thought for the creative-minded people. The display comes in standard dimensions of 8.35 x 5.33 inch that is ideal to serve the ultimate purpose. There are four numbers of soft-touch shortcut keys that can be conveniently customized by the users as per their needs and preferences to enhance the overall efficiency. The shortcut keys have been styled to seamlessly add to the overall sophistication of the device.
Performance
The tablet is brought by XP-Pen for its worthy creatively inclined customers to provide them with a simplified and improved tablet that can ideally suit their requirements. The tablet is fit to be used in any rotation degree. It can be connected to varying degrees of 0, 90,180, and 270 degrees. This is a very helpful feature as it allows the artists the much needed freedom without any restriction as per the flow of ideas.
The Stylus
Being a Star series drawing tablet from XP-Pen, it is important to understand the special features of the Stylus Pen, which is the primary performer here. The PH3 Stylus Pen is just what is needed for a most naturalistic working experience on the tablet. It's 8,192 levels of pressure sensitivity and tilt function provides the highest amount of clarity and finesse.
The lines can be drawn in varying depth and width, thereby allowing differentiating every line and stroke for perfect drawing and sketching experience. The pen is as good as working with a real brush. And the best part is that the Stylus Pen is battery-free. In total, 20 replacement nibs are provided with the pen to support continuous high end performance.
Star G960 Drawing Tablet adds to the overall mobility of the users by the way of being compatible with Android 6.0 and above, Windows 10/8/7, Mac OS X10.10 and above. For being true to its purpose of creation, it is also compatible with almost all major software like Photoshop, Painter, Illustrator, SAI, Fire Alpaca, Blender, Clip Studio, GIMP, Krita Medibang, 3D and more.