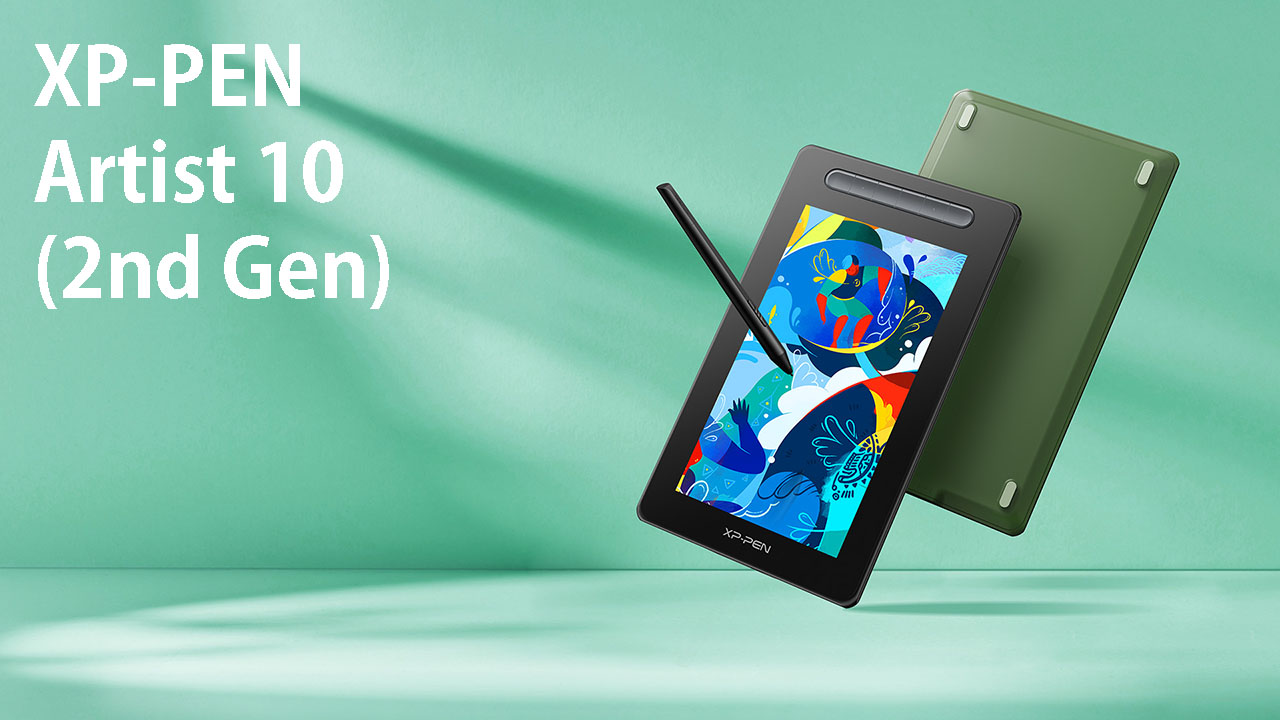 XP-Pen launched Artist 10 (2nd Gen) drawing tablet for those seeking a digital tool to convert their creative skills into their most valuable assets.
Powered by X3 Elite smart chip technology, the new series marks a new beginning for art makers. Artist 10 (2nd Gen) of the Artist series is an innovative drawing display screen that empowers the artists with more possibilities. The series is available in multiple colors and sizes.
With the support of its sharp, stable, and precise chip stylus, the tablet is encouraging many artists to express their creative side more genuinely in their pursuit of achieving their dreams. Moreover, its small and compact size makes it ideal for free and smooth creations.
Partnering with ConveGenius (CG), XP-Pen Artist 10 (2nd Gen) allows the users to explore the most innovative world of CG with the support of the new X3 chip technology.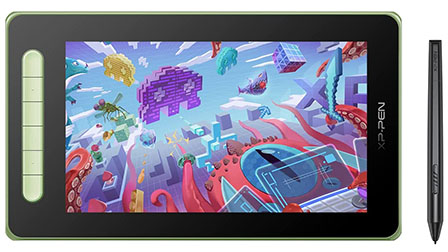 While engaging in the new stylus drawing supported by the X3 chip, Artists would experience a giant leap taken by the new Artist series that will give a very close-to-life experience of a typical pen and paper used traditionally.
What is this X3 smart chip? As discussed above, X3 smart chip stylus encourages you to express your creative side more passionately. The X3 smart chip is an outstanding digital signal processing mechanism, allowing the most accurate and reliable signal ever to deliver precise positioning while drawing without missing a single brushstroke.
Moreover, it has double the life span of the existing one and acts even before you start thinking, providing more efficient and stable performance with practically no accuracy error, no broken lines, and no lag. And above all the natural color display brings out the lifelike creation letting elegantly detailed expressions ooze out freely.
The extensive color gamut of 120% sRGB allows a confident display of vivid output under your brush. Supported by IPS-ADS technology, the XP-Pen Artist 10 (2nd Gen) allows 178° visible viewing angle, 8-bit color depth, 220 cd/m² brightness, and a 1000:1 contrast ratio.
The fully laminated anti-glare screen of the tablet display supported by the matte eye-protective screen does not allow the intrusion of lights from the outside. It helps you focus on your artwork without getting distracted due to the reflection of lights.
The tablet is available in four trendy colors, Black, Green, Blue, and Pink, for you to choose the one close to your personality traits. Small and compact in simplified design, Artist 10 (2nd Gen) is a perfect drawing tablet you can carry in a backpack. It allows you to unleash your creativity at the place and time of your choice.
The 10.1-inch drawing screen is stylish in appearance and easy to manage anywhere you go. With electromagnetic resonance, 8192 levels, 60° tilt, 200 RPS, 10mm reading height, and 5080LPI resolution, Artist 10 from XP-Pen maintains the perfect professional digital drawing performance standard.
The flexible 3-in-1 cable backed by HDMI signal transmission allows the drawing display to connect to a PC. The fully supported USB-C port using devices like Android phones and personal computers makes connection easier and your workspace well organized.
The tablet comes with a full-featured USB-C cable connection and a full-featured USB-C port, however, the connecting cable between USB-C to USB-C is sold separately.
XP-Pen Artist 10 (2nd Gen) drawing tablet is efficiently compatible across operating systems, whether it is Windows 7 (or later), macOS X 10.10 (or later), Android (USB3. 1 DP1.2), Chrome OS 88 (or later), or Linux.
It works seamlessly across systems and software, allowing more possibilities in your artwork. The tablet also supports digital art software like Adobe Photoshop, Illustrator, FireAlpaca, Blender3D, SAI, Krita, MediBang, CDR, GIMP, etc.
With the present specifications and sufficient features in its category of drawing tablets, the Artist 10 (2nd Gen) is expected is make a resounding presence in the market.