XP-Pen has finally launched the most awaited product of the year, Note Plus Smart Notepad. This ultra-slim tablet is all set to create a history in the market because of its innovative specifications. The company has not only added efforts to improve the design, but the features are also appreciable. As the name suggest, Note Plus, it actually feels like you're holding a notebook because the design seems to be similar to it.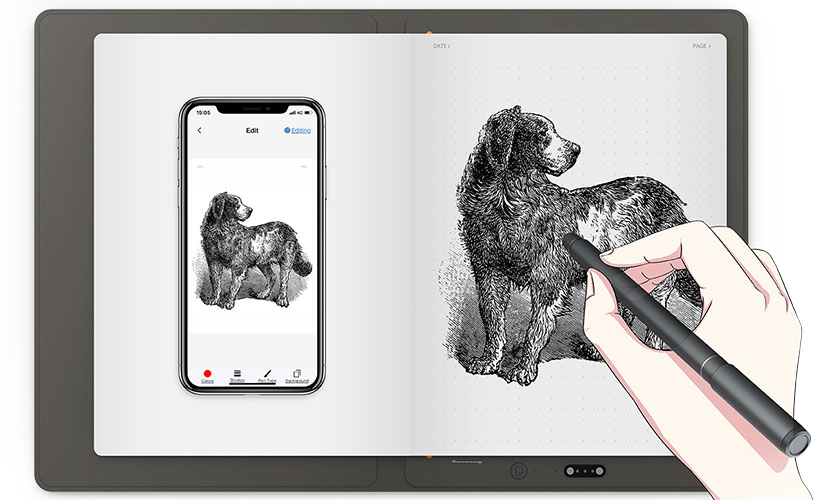 You can easily transform your hand-written information into digital format with the high-accuracy electromagnetic technology. This will save a real record of every document into the digital format along with magnetic charging capabilities. Most exciting part of the all new XP-Pen Note Plus Smart Notepad is the battery backup, it lasts up to 16 hours.
The moment you will switch on handwriting recognition option, it will instantly distinguish between words in different languages, be it Chinese, French, Italian, Japanese, Korean, Spanish, Portuguese, and German. Not only content, but it can also separate the doodles from the words in images as well as articles. The tablet boasts high-capacity storage to download and save offline data, it can save 50pages to offline notes, allowing you to easily record everything instantly.
Moreover, you just have to open the notepad and close it, XP-Pen Note Plus automatically switch to sleeping mode that can last for 50days on the standby mode. Isn't it amazing? The tablet is also compatible with A5 size note that enable you to write, and make the transmission of data from ordinary paper to digital format. For data transmission, you can connect your Note Plus Smart Note Pad with your device and accomplish the process transferring.
The tablet is compatible with Android and iOS, but not Windows, it is the perfect tablet for on-go designers!