XP-Pen is going to launch new drawing tablets on July 4th, 2020 via a live YouTube. And, we have all the information of two of it's to be launched pen tablets – Deco mini4 and Deco mini7. Our leak sources have full specs and features of this two drawing tablets.
XP-Pen Deco mini4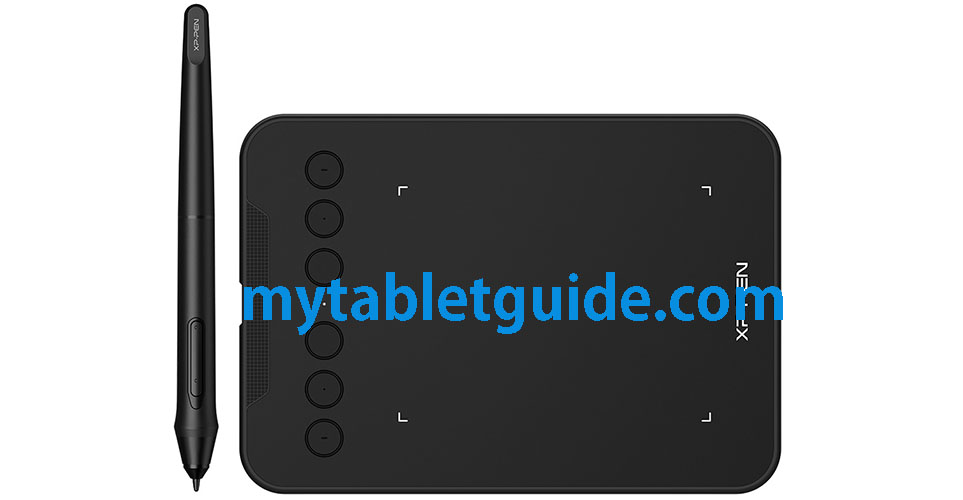 The mini version of the tablet is portable, thus allowing the user to stay productive anywhere and at any given moment. Deco mini4 is compatible with Android OS 6.0 and higher, Chrome OS, Mac OS 10 and higher, and Windows 7 and higher.
Active Area: 101.6 x 76.2 mm
6 Shortcut Keys
5080LPI Resolution
8192 levels Pressure Sensitivity
The USB-C port integrated with this tablet makes it easier to connect to any device like your laptop or computer. XP-Pen Deco mini4 supports significant designing and editing software like Illustrator, Photoshop, Painter, and more. It has a net weight of 155g and 8192 pressure sensitivity levels enabling the artists to create elegant strokes without any difficulty.
The box of XP-Pen Deco mini4 is enclosed with a pen tablet, a pen clipper, a P05D battery-free stylus pen, 10 pen nibs to suit our needs. It also has USB to USB-C cable and adapter to connect this device to another effortlessly, and a USB to Micro USB adapter. A quick guide book is provided to get you started with this beautiful device. The battery lasts long, allowing the users to create their masterpiece without any interference.
 XP-Pen Deco mini7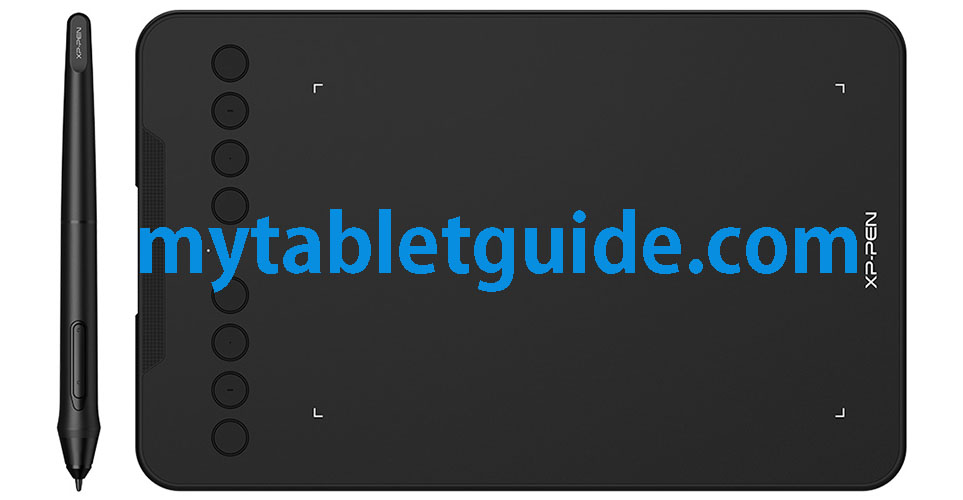 Make your artistic skills and drawings come to life with this 260.2 x 162.2mm Deco mini7 tablet, which has 8192 levels of pressure sensitivity producing perfect strokes. It is compatible with the recent versions of Android, Chromebook OS, Mac OS, and Windows.
Active Area: 177.8 x 111.1 mm
8 Shortcut Keys
Resolution: 5080LPI
Battery-free Stylus
8192 levels Pressure Sensitivity
The support of prime software like GIMP, SAI, Blender 3D, Illustrator, Photoshop, and more makes it is a compelling product. It has a net weight of 307g makes the tablet highly portable. Shading and strokes, when done with the stylus on this tablet, make it appear like its real. The features like 8 shortcut keys, tilt action of about 60-degrees, the battery-free pen makes it an excellent buy.
XP-Pen Deco mini7 is boxed with all the necessary accessories like a pen tablet, pen clipper, stylus, and 10 pen nibs. To provide a secure connection to other devices, this Deco mini7 comes with a USB to USB-C adapter and cable and a micro USB cable too. The box is completed with a quick guide book for additional information.
The Deco mini4 and mini7 will be officially launched in July 2020 along with a "Super Display" tablet as per company's tweet on twitter.