Xiaomi has very recently announced about the MIJIA LCD digital drawing tablet that is being crowd funded at its Xiaomi Mall and Mi Home. This amazing digitalized drawing tablet, as can be understood from the name itself, has been launched by Xiaomi under the sub brand MIJIA. This high quality tablet can also be defined as multipurpose electronic blackboard that performs on extremely low power requirement.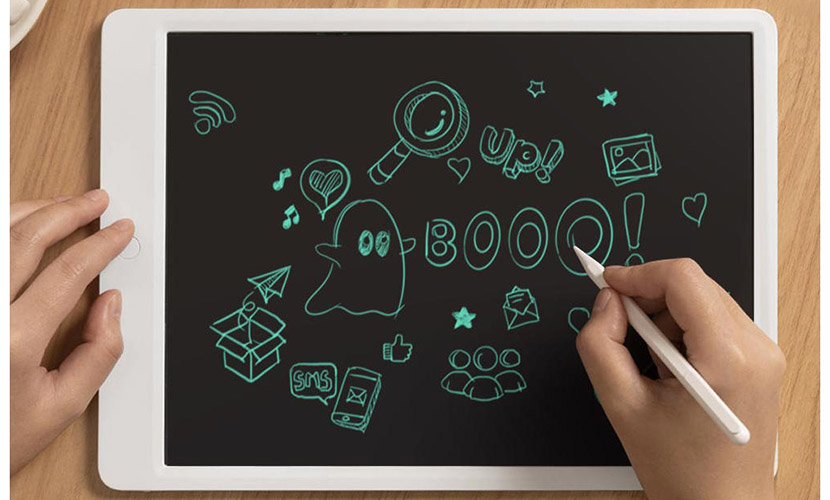 Available in Two Different Sizes
As has been reported by Gizmochina, Xiaomi is going to release the tablet in two different sizes. One size will be of 10-inch and the other will be of 13.5-inch. Thus, enthusiast potential buyers will have two different options to choose from as per their preference. Both are to be fitted with pressure-sensitive LCD display and the screen ratio will be high.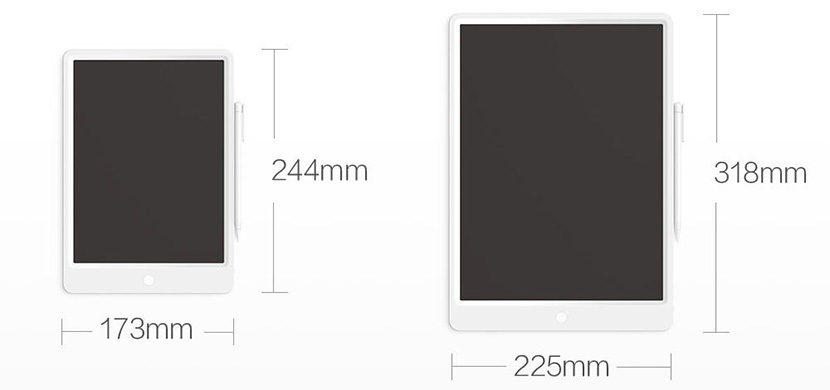 About the Display – Comfortable to Eyes
With the aim of enhancing the primary writing and drawing experience, special custom LCD film formula has been used for this tablet that assures superior quality color, contrast and depth that is so much needed for it. The best part about the display is that no back-light is used. Hence, no more bright light will be causing pain to eyes. The overall experience of using this tablet will simply be soothing, beneficial and enjoyable.
The Designing – Light and Environment Friendly
Like the other Xiaomi products, the MIJIA LCD Digital drawing tablet has also been given minimalist white based styling and is made of ABS plastic. The device weighs only 7 gram, making it extremely convenient to be carried around, adding to the productivity and mobility. It is also important to mention here that every care is taken to make the device environment friendly.
Multi-Utility
The tablet has been designed to assist in improving presentations through vivid illustrations and notes. Additionally, it is interesting to note that it can also be used as an informative message board or simply as children's drawing tools. So use it in whatever manner that suits you the best. However, it is important to note here that unlike other tablets, there is no requisition of memory in this LCD digital drawing tablet. So, there is no saving option available.
Battery Life
Now coming to its battery life, button battery is used for powering the device. It is amazing to know that the battery is known to last for 365 days.
The best surprise for the interested buyers will be the fact that this helpful tablet is just worth a few rupees. You compare the utility with the price being paid, and you are sure to be left amazed and over satisfied. The tablet is priced around $40. That is simply unbelievable. So, now it is only about time till the tablet is being launched, and it sure will be a must have for all.