Unlike the PC industry, the consumer tablet market is saturated with either Google's Android or Apple's iPadOS as the only viable options for Operating Systems. While some Linux OS distribution exists for a limited number of Android phones, the tablet side of things did not yet get the taste of running Linux natively out-of-the-box.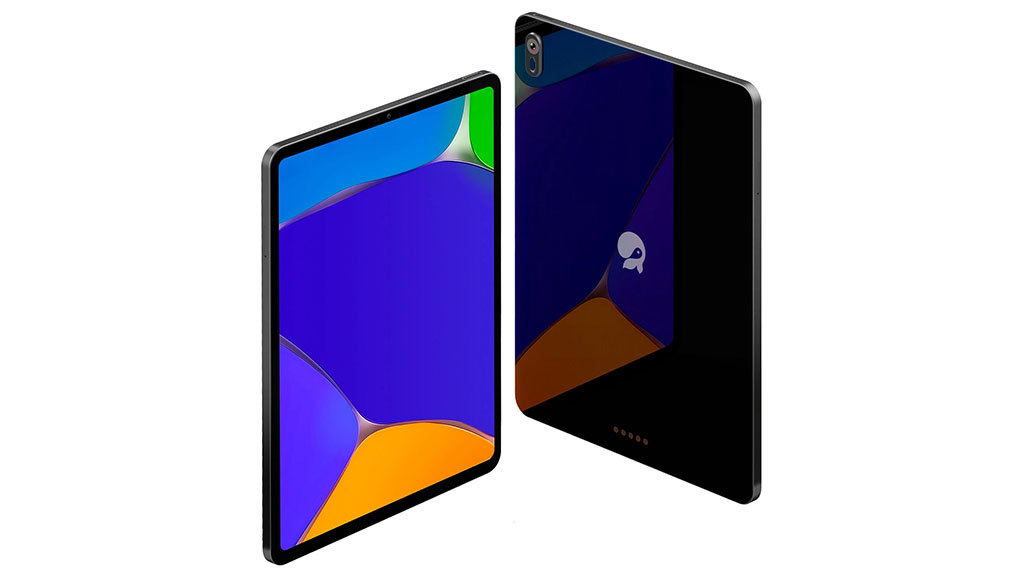 However, this changed back in March, when JingLing Tech unveiled a tablet running JingOS, their Linux distribution meant for PCs and tablets.
JingLing Tech has recently announced a crowd-funding campaign on Indiegogo for their upcoming Linux Tablet, JingPad A1. The tablet is being touted by the makers as the "first consumer-level Linux Tablet."
When will it be available?
The tablet will be available for pre-order from 15th June for $549 and is expected to ship to early backers from 27th September. However, 100 backers can also opt for the early-access Beta Program which will come with a $100 discount while also shipping a couple of months earlier. The beta units are expected to ship from 30th July.
Both the JingPad A1 tablet and JingOS have been inspired by Apple's iPad and iPad OS. The convergence of features and abilities of iOS and macOS in iPad OS were a source of inspiration as admitted by the makers, JingLing Tech.
Display
The JingPad A1 houses the "world's first 11-inch 2K+ display" running at an exact resolution of 2368 x 1728 pixels. The display is also an AMOLED panel having a peak brightness of a modest 350 Nits.
While the panel itself is TUV certified, boasts an impressive 100,000:1 Contrast ratio, along with a 109% NTSC wide-color gamut coverage. The display has a 4:3 Aspect Ratio which is advertised by the maker as being best for productivity as well as gaming.
SoC, RAM, Storage
The device is powered by a Unisoc Tiger T7510 SoC, which has 4-high performance A-75 CPU cores clocked at 2GHz, and 4-low efficiency A-54 CPU cores clocked at 1.8GHz. It comes with the PowerVR GM9446 GPU clocked at 800MHz. Furthermore, the device is coupled with a generous 6GB of RAM and 128GB of storage. The tablet is expected to come with the option of Micro-SD card storage expansion.
Camera and battery
The tablet houses a 16MP rear camera and an 8MP front-facing camera. It also offers a dual-mic array for better noise cancellation in video conferences. While, in terms of battery life, the JingPad A1 boasts a 10-hour battery life from its 8000 mAh battery. Furthermore, the device presumably comes with an 18-Watt Fast charger which charges the battery to full-charge in 3 hours.
OS
JingLing Tech's JingOS is expected to offer the best-of-both-world (i.e. Linux and Android) in this tablet. JingLing has confirmed that JingOS is capable of running both Linux and Android apps. Furthermore, since the tablet has an ARM-based SoC, Android Apps will be run natively without any emulations. Apps will be available from JingOS AppStore. However, it is expected that apps will have the option to be installed outside the AppStore via terminal or manually.
Accessories
Inspired by the recent iPad lineup, JingPad A1 aims to bring the best of productivity by offering an 11" detachable 6-rows Keyboard with a trackpad as well as a stylus.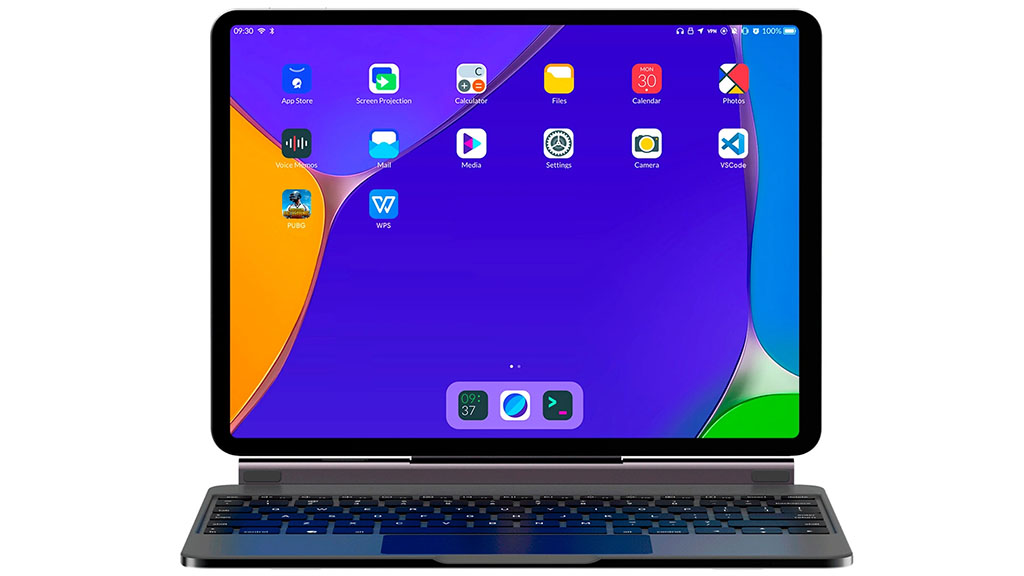 The device will also have two modes: tablet mode for handheld operations and desktop mode for operation with the keyboard attached.
JingLing also offers the JingPad Pencil, which they claim to be the first stylus in the Linux world to boast the pressure sensitivity of 4096 levels.
Weight and Thickness
Despite packing such features at $549, the device weighs just around 500 Grams with a thickness of 0.26-inches.
The JingPad A1 seems to be an impressive offering for the price. Now, whether JingLing Tech can keep their promises and ship after the crowdfunding, will have to be gauged.