Winmate is a renowned brand that is all set to launch its groundbreaking product, the 7" M700DQ8 Rugged Android tablet. As the name defines it is going to be powerful! It is MIL-STD-810G certified and is IPS rated, which makes it dust and water resistant. More so, this certification also makes it accidental, falls, shocks, and vibrations to survive in the harsh environment as well.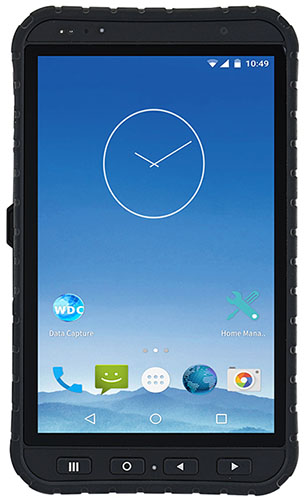 The 7" TFT display and the lightweight of tablet, which is 550gms, makes it one-of-a-kind and the most preferred choice among users. The body of the tablet is rugged because of the adoption of optical bonding technology and the projected capacitive multi-touch screen will surely impress the users. The tablet will surely make you happy with the high-performance as it boasts Qualcomm Snapdragon 660 Octa-core up to 2.2 GHz. The M700DQ8 provide you with durable battery and boost computing and graphic performance.
The operating system supports Android 9.0 as the trend is moving towards this OS for computing. Android provides immense benefits to the users, especially those who manage their assets on mobile, which becomes easy with rugged tablet. The tablet comes with vehicle dock that allows users to enjoy their favorite shows when they're on the go. You can place the dock safely on the flat surface of your car or any vehicle and have an amazing experience.
The tablet has 3GB RAM and storage of 32GB onboard along with 8MP/13MP dual camera that provides exceptional performance to the users. It also supports wireless connectivity and has Bluetooth and GPS as well like other tablets. Winmate Rugged Tablet will undoubtedly dominant the market soon after its release. So let's wait for the announcement of release date of this tablet and enjoy the features of this tablet efficiently.