Winmate has yet again unveiled another worthy rugged tablet that is built to withstand and perform under harsh environments and challenging surroundings. The impressive all-new E430RQ8 rugged handheld tablet is a next-generation product and encompasses strength and capacities to deliver the best.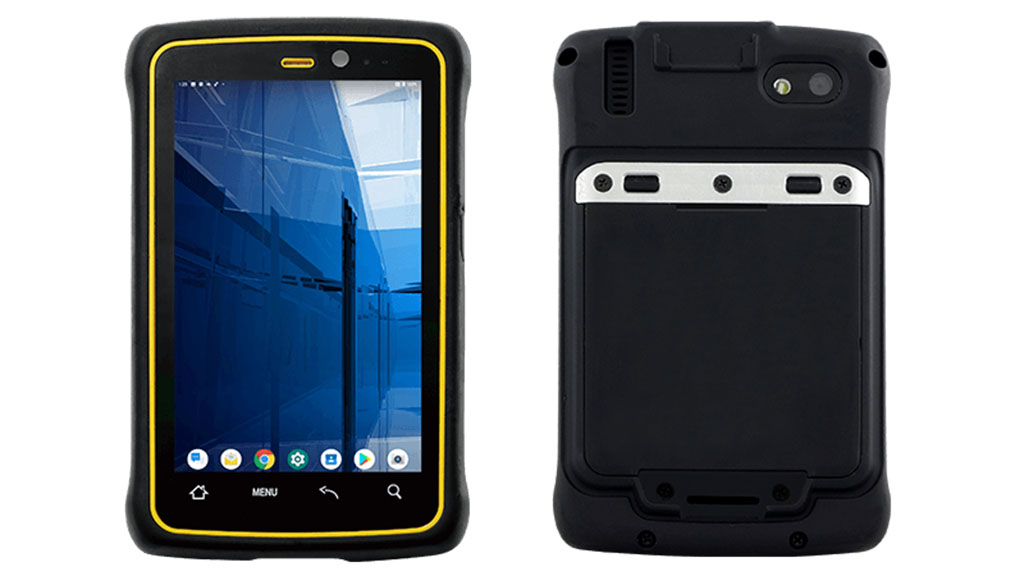 This robust handheld tablet from Winmate will come with a 4.3-inch display that is sufficient and useful in letting the industrial workforce to carry on the essentials. This portable solution in the form of a rugged tablet weighs just 260 grams and is very portable.
Engineered to perform under the most challenging conditions in industrial and field-based jobs, E430RQ8 offers IP65 rated guard against damage from dust particles and water and dirt. It is important to note that this tablet have been tested for vibration, shock and accidental drops from 5ft and have passed the MIL-STD-810G. This stands as proof of the strength and durability of the device. It can perform in extreme weather conditions with temperatures ranging from 10°C to 50°C.
The machine has been built to support easy internet connectivity via WLAN 802.11 a/ b/ g/ n/ ac and BT. This helps the field-based workforce carry on with their valuable critical and real-time based computing work timely and with higher speed and efficiency. There is a 13MP in-built camera on the rear side with an 8MP front-facing camera.
Another important aspect of the E430RQ8 is that it supports NFC that helps the workers perform their transactions in three different modes depending on the need. The three transaction modes that the support of NFC enables are Read, write, and Peer-to-Peer modes.
What is more amazing is that this powerful tablet is powered by an equally powerful battery to ensure day-long productivity without any interruption. With 20 hours of battery life, this device gives better chance for hardworking field-based workers to focus and deliver their tasks with the highest efficiency and productivity.
Powered by Qualcomm Snapdragon 660 mobile platform and based on the promising Android 9.0 operating system, this tablet is provided with helpful accessories that further adds to the better functioning for the workers.
Standard Accessories are Adapter and power cord and USB-Type C cable. Lanyard, vehicle charging dock, and leather holster with a shoulder strap are some of the accessories that add to the enrichment of the entire experience of working on this next-generation device.
Compliance with SOTI MobiControl gives a new dimension to the benefits and utility of this device. Due to this compliance, users can meet their hope of controlling and securing enterprise mobile devices. This allows the IT professionals to access, track, manage, and control all units of this device over-the-air and this enables remote monitoring and support whenever needed.
The pairing of the Winmate E430RQ8 with SOTI Mobicontrol gives, enterprises increased business efficiencies by simply helping them to remain updated and reducing overall cost and thereby adding more to the net worth.
To enhance productivity and efficiency, the built-in optional 1D/2D barcode reader couples with the high-resolution cameras and unfaltering connectivity to ensure fast and accurate data collection.