Soon after its second generation MobileStudio Pro 16 launched in 2019, Wacom is back with its latest iteration of the MobileStudio Pro 13 (DTHW1321HK0A) that's more compact and powerful. The device will let you explore your maximum possible creativity with its host of creative tools – hi-resolution display, precise pen for drawing and super-fast processing to run popular creative software simultaneously.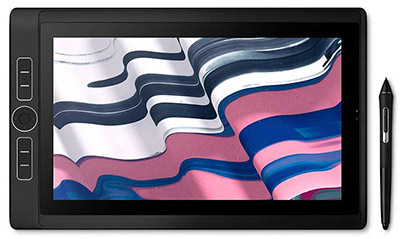 Another advantage is its long-lasting battery life that makes portability much more convenient. Here's everything you need to know about the device's specs, features, availability and price.
Specs, Availability and Price
The greater the speed, the smoother any device can function. Wacom's second generation MobileStudio Pro 13 drawing tablet is powered by Intel i7-8559U processor for quicker enhanced computing, data processing and transfer. Its inbuilt 16GB memory and a 512GB SSD will let you store all your work with ease. The device comes with a new 'Backdoor' feature inside which can be conveniently used to upgrade the SSD and DDR (double data rate) memory whenever required.
The Thunderbolt 3 connectivity allows connection speeds up to 40Gbps – double the speed of previous generations. The 13.3-inch WQHD (2560 X 1440) screen will let you view your work in hi-resolution clarity with up to 82 percent Adobe RGB coverage. Moreover, the Wacom Stand gives you the choice of three angles to suit your preferred working style. The i7 processor not only accounts for faster processing and performance in 2D but also brings better illustration and photo-editing features with graphics options including Intel Iris Plus Graphics card.
Wacom's Pro Pen 2 brings out of the ordinary precision with its 8,192 levels of pressure sensitivity, tilt response and smooth tracking. The tablet also includes a customizable express keys and multi-touch surface, for the advanced artist.
The Wacom MobileStudio Pro 13 second generation is available for pre-order on Amazon starting at approximately $2,664.