Wacom has added yet another product to its already existing impressive range of high-end creative and mobile pen computers. It has recently released the MobileStudio Pro 16 Graphics tablet. This new tablet is designed to gives the creative professionals the required independence and the power to give shape to all their concepts and imaginations by enabling smooth running of even the heaviest and latest creative software in their full versions.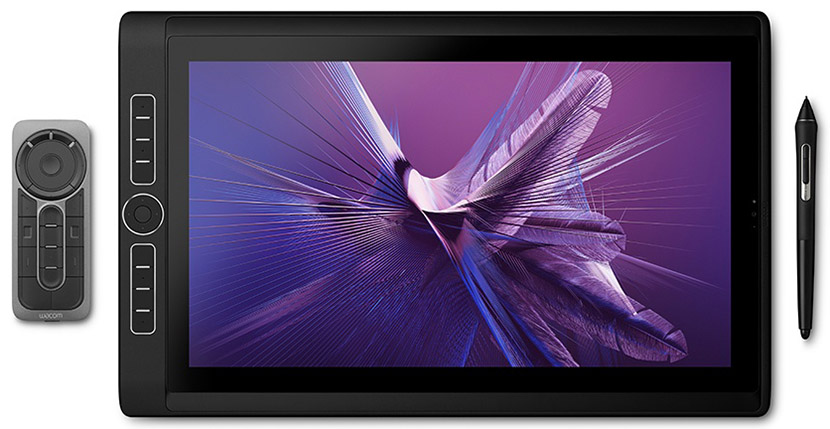 The most mention worthy feature of MobileStudio Pro 16 is the ergonomically designed Wacom Pro Pen 2. It works on premium pen technology and practically offers the best and unique lag-free pen performance. Its natural tilt response combines with precise pressure sensitivity to offer the improved experience of working with virtual pen.
And the amazing fact is that this pen needs no charging owing to Wacom's Electro Magnetic Resonance (EMR) technology. The pen's nib naturally glides on the etched glass surface of the tablet's screen. The tablet has large working area with a display of 15.6". The screen reflects 4K (3840 x 2160) resolution that covers 85% of Adobe RGB color space. This can be further calibrated when needed.
The MobileStudio Pro 16 is powered by Quad-Core Intel Core i7 processor. This gives the tablet the needed expertise and power to allow its users to do everything better, right from video editing to 3D modeling and CAD applications. It also employs NVIDIA's Quadro graphics card along with Thunderbolt 3 connectivity.
Thus, it can be rightfully said that this new product from Wacom is engineered by culmination of the best from the spheres of pen technology and graphical computing power.
Wacom MobileStudio Pro 16 is likely to be available in market from September 2019 itself. It will be available from $3,499 at leading e-stores and other selective retailers. The price may vary depending on the seller. Its release is likely to be followed with the release of a smaller and more compact version, which is to be known as MobileStudio Pro 13 later this year.