What is $69 for you? For eating burgers or contributing to your friends' party and a lot more! What if I say you can buy a smart tablet at this price? Surprised! Yes, you heard it right, Victbing V10W is a new tablet launched in the market offering great features at such a less price. In this rich world, you cannot think of purchasing a tablet at $69, but this has become possible with Victbing. Youngsters who get pocket money can easily purchase this device without the permission of their parents. More so, you can gift your parents or elder siblings or loved ones and make them happy on occasions and receive their blessing as well. And it is rightly said "Staying in someone's blessing is the biggest achievement in life." Now you can rely this quote on yourself without spending working hard – Gift Victbing V10W Android Tablet to your loved ones!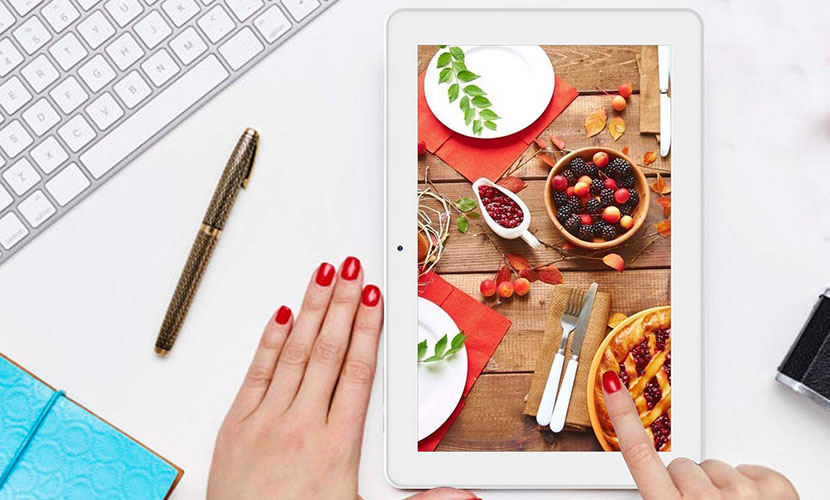 This tablet has hit the market entirely in no time, and the maximum collection is from youngsters, who belong to the age group of 13 to 18 years. A store manager was astonished to see a 9-year old kid with his piggy bank asking for Victbing V10W-it's that cheap and popular.
Brilliant display and design
The 10.1inch screen size of Victbing V10W is an ideal tablet for the user who wants a better viewing experience. The IPS display with a resolution of 1280*800 gives crisp and sharp picture quality along with 178-degree viewing angle, so whether you are on a bed relaxing or sitting on a chair- you can enjoy your favorite shows seamlessly with brighter contrast.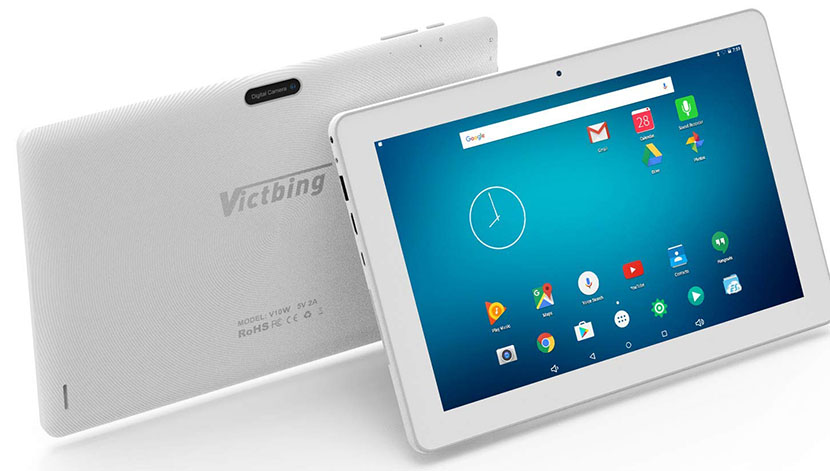 If you take a look at the design, you will buy this device at the very moment. It has a plastic body with horizontal lines back of the tablet that gives you perfect grip over the piece. It is available in white color with grey lining to the corners, giving you a classy look. It includes the brand name as well highlighted in the grey color that perfectly amalgamates with the white body of the tablet.  However, the overall dimension of the product is 10.1 x 6.81 x 0.42 weighing just 1.62lbs, which makes Victbing V1OW very handy and comfortable.
It has two speakers in the right and left corner to give you mesmerizing sound quality. The loud and powerful bass gives you cinematic experience. More so, to the left of the table you will find an audio jack, USB slot and to the right, there is a lock and volume button. Besides stunning display and design, you will find the camera as well. The rear camera of the tablet is 5MP, and front-facing is 2.0MP, which keeps you, connected with your loved ones and capture every moment quickly.
Equipped with powerful processor
Victbing V10W has been equipped with great processor and storage according to the money you are paying. The 2GB RAM and 16GB storage keep the functioning of various apps consistent so that you won't face issues while running your device. More so, it comes with A64 1.3GHz Quad-core high-speed processor and powerful Mali 400 MP2 graphic that makes your gaming unforgettable. Unlike other tablets in the market, this device will never fumble on any game or movies or ebooks you download. And the exciting part is, you get extendable storage option, i.e., up to 64GB, so that you never run out of storage when it comes to storing pictures or important documents.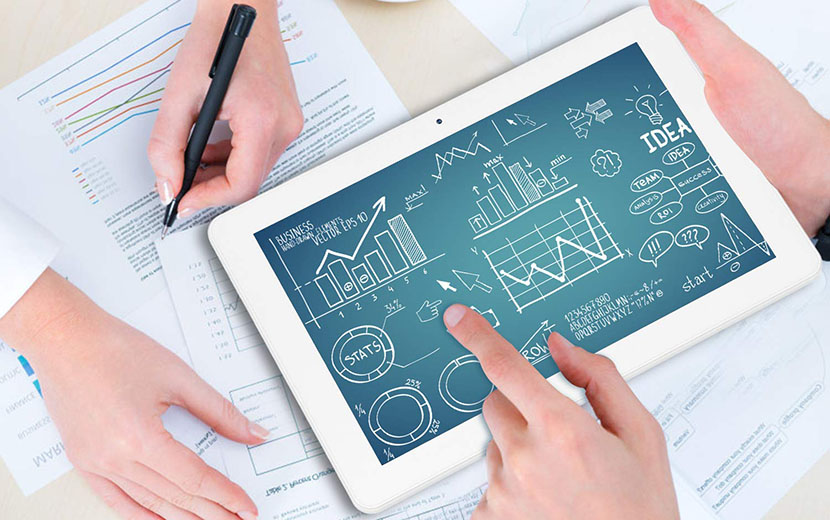 However, Victbing V10W has an outdated operating system- Android 6.0 (Marshmallow) that may hurt you. But it has a very user-friendly interface that enables any age group to use the device without any hassle-from kids to your grandparents. With the natural drag-and-drop feature, you can operate apps effortlessly.
Besides this, the tablet also includes an HDMI of 10.5mm x 2.5mm that allows you to stay connected smartly with your HD or projector with any hitches. It has basic connectivity options as well like Wi-Fi, and Bluetooth to keep you connected in your home Wi-Fi in whichever room you relax as it gives you the connectivity of 802.11 b/g/n +BT4.O.
Durable battery and exciting accessories
The battery of Victbing V10W is 5000mAh that lasts for maximum 5 hours and 4 hours exact running time. Within this budget, getting a tablet with this much of battery life is not possible. You can continuously play games, watch the show or click pictures without any battery alert. However, you have don't use the internet the lasting battery period may increase up to 6 hours. Now you can stay on-go with this handy tablet and don't have to worry about the battery life much.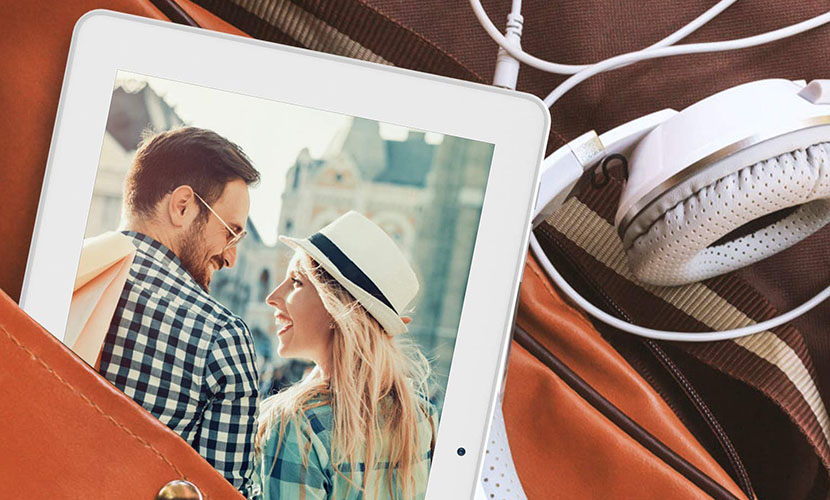 More so, if you are a kind of person who always portable charger, then the battery issue will be nothing to you. If we come to accessories in the box with the tablet, it includes:
User manual
USB cable
Charger
OTG cable
Wrapping up
You don't have to stress yourself thinking, "This is cheap, how will be the quality of service by the company, etc., etc.."  Well, I want you to get rid of all these aspects as Victbing is a reliable brand that offers best customer service. If you face any difficulties with the device, the moment you purchase, you can get in touch with the team of Victbing within 12 hours to get an appropriate resolution to your problem without any hesitation. So you can trust the quality and brand without any fear!
Victbing V10W has genuinely won the heart of people by delivering the best Android tablets that are cheap, reliable and efficient. And undoubtedly, the market has always responded positively to Victbing for their every product launched in the market.  The brand is becoming a threat to new competitors in the market and will surely become a prominent name in the digital industry.
As I usually say, don't trust my words, order it now, use it and give feedback to the firm to understand where they need to improve themselves!