It's time for another tablet review! This time I'm taking a look at the newly released VASTKING KingPad SA10 Android Tablet.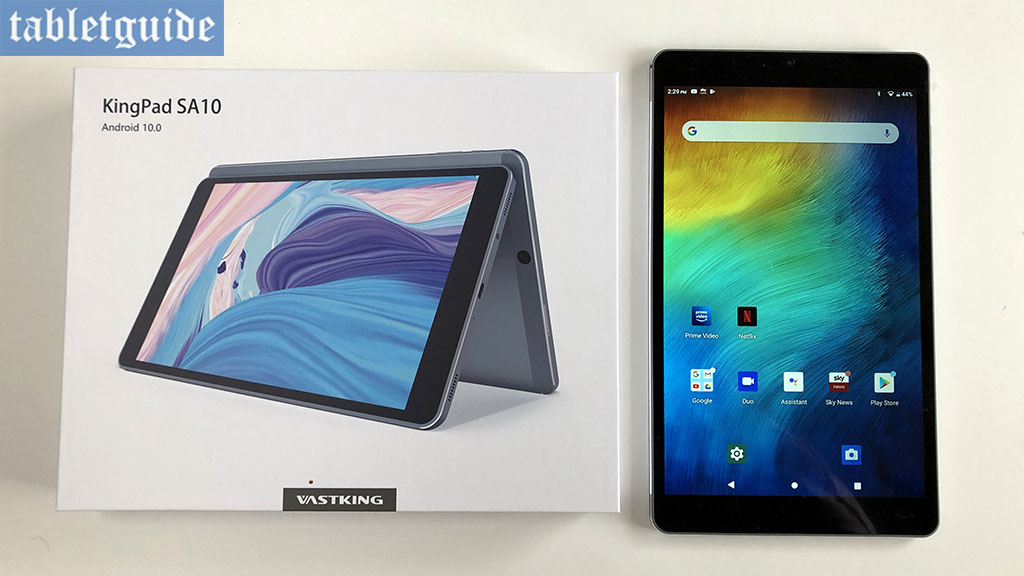 As the name suggests, this is a 10" Tablet from VASTKING. This is a Chinese brand who I was unaware of until I came across this tablet and at the time of writing, their website is currently about to be launched anytime now, so I presume they are new to the market and this is possibly their first product to be launched… so let's give it a go…
Vastking KingPad SA10 on Amazon
The tablet is housed in a what has become an almost 'standard-for-this-type-of-product' all white box with a nice colorful shot of the tablet taking centre stage.
Inside you get the tablet (always a relief…!), Quick Start Guide, User Manual, 'Thank You' card, Free 2 Year Warranty activation card, microSD SIM card tool, USB-C cable and plug.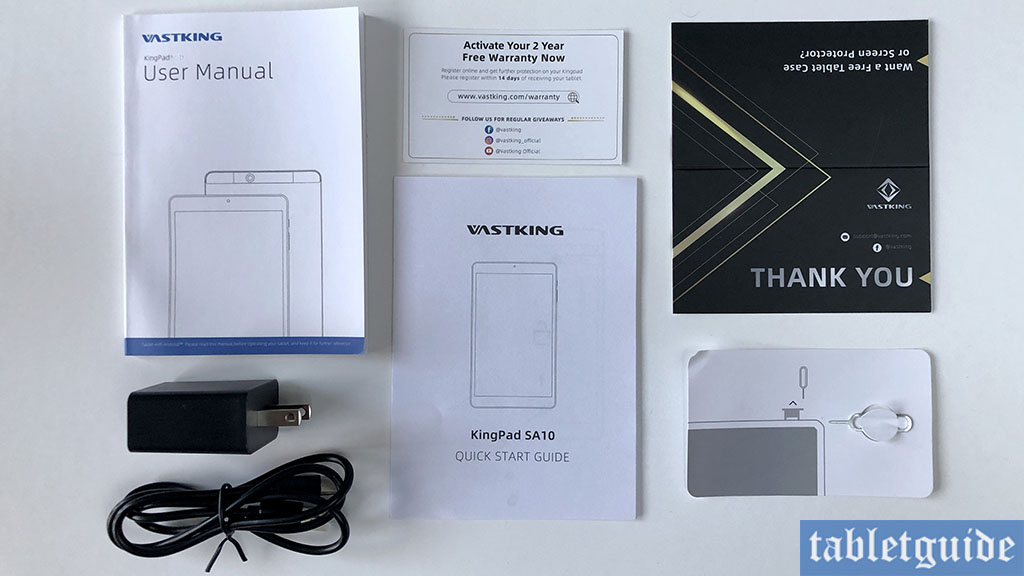 First impressions are always important and luckily this does… impress! The build quality actually feels very good for a 'budget' tablet with its 'silver-grey' colored metal back and slightly curved edges making it nice to hold and isn't too heavy weighing in at 620g. (On VASTKING's Instagram account there are pictures of a second alternate colored tablet with a white front and 'rose-gold' back.)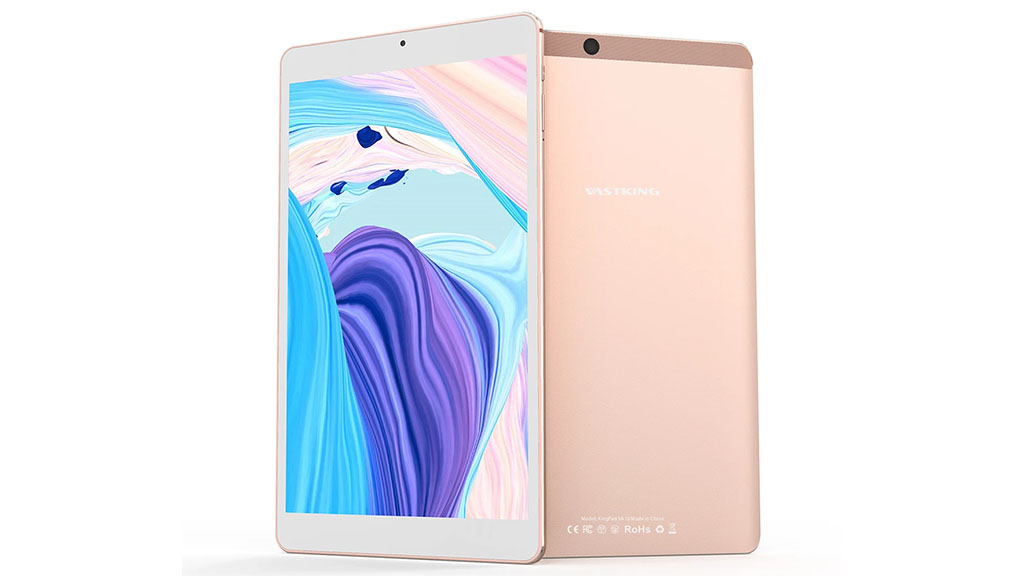 The unit arrived with some juice in the battery on firing it up, so was up and running and online in minutes once I'd added my Wi-Fi password – nice one! 😊
The display itself is ­a bright, crisp and colorful 1920 x 1200 FULL HD with a quoted 178° viewing angle – perfect for night-time viewing in bed at an angle if your partner has their grubby paws on it!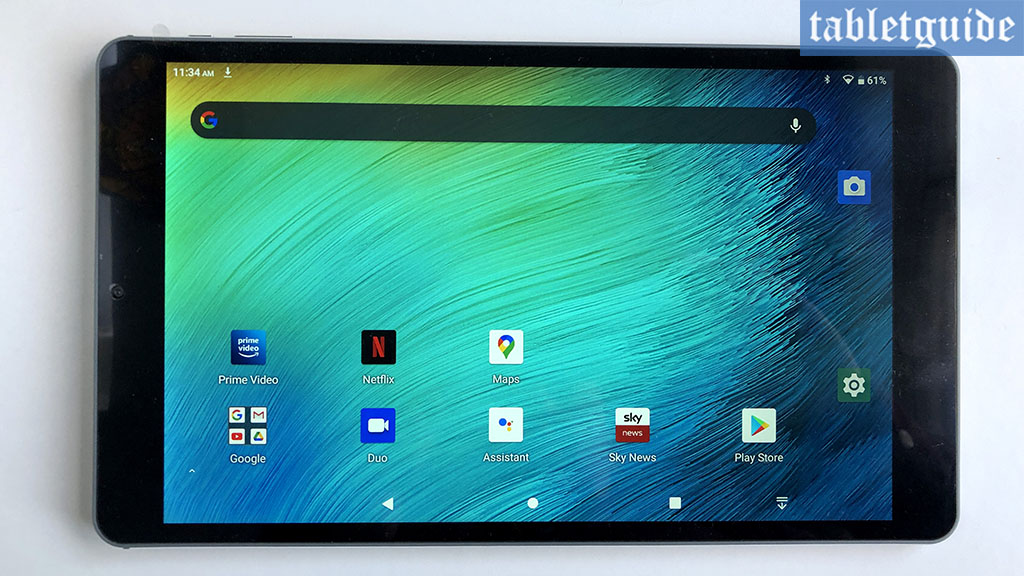 Android 10 is the pre-installed OS, so right out of the box have access to G-Mail, Google Maps, YouTube etc and everything ran quickly and smoothly as expected with a new tablet. Google Assistant also comes pre-installed and I had no issues with the voice-activated system – it all worked well with no problems.
After digging around the Google Play Store and installing the usual apps for these tablets, I was able to view content from Netflix and Amazon Prime within minutes with no lagging or buffering. Picture quality was equally impressive but the same cant really be said for the audio.
There are two stereo speakers at the bottom of the unit, but as with most budget tablets like this, lack any real bass or depth, but are adequate for day-to-day use of the tablet. (There is also a 3.5mm socket for headphones underneath (as-is the USB-C port)).

32GB of storage space is provided, upgradable to 128GB via the microSD slot (situated at the top), so you can store plenty of movies and music etc on this to take around with you. The 6000mah battery is quoted as lasting for 12 hours on a single charge – perfect for binge-watching something like the Lord Of The Rings Boxset over Christmas! The tablet utilizes a 'blue light' technology to make viewing easier on the eyes in a darkened environment.
3GB of RAM is installed and the processor is a A133 Quad-core Cortex A53 running at 1.6Ghz – opening and running the Apps felt nice and the UI felt quite zippy with that 'new device' feel to it.
The KingPad SA10 comes with both a respectable 5MP front and 13MP rear camera, perfect for those selfies, family shots and video chats over WhatsApp etc.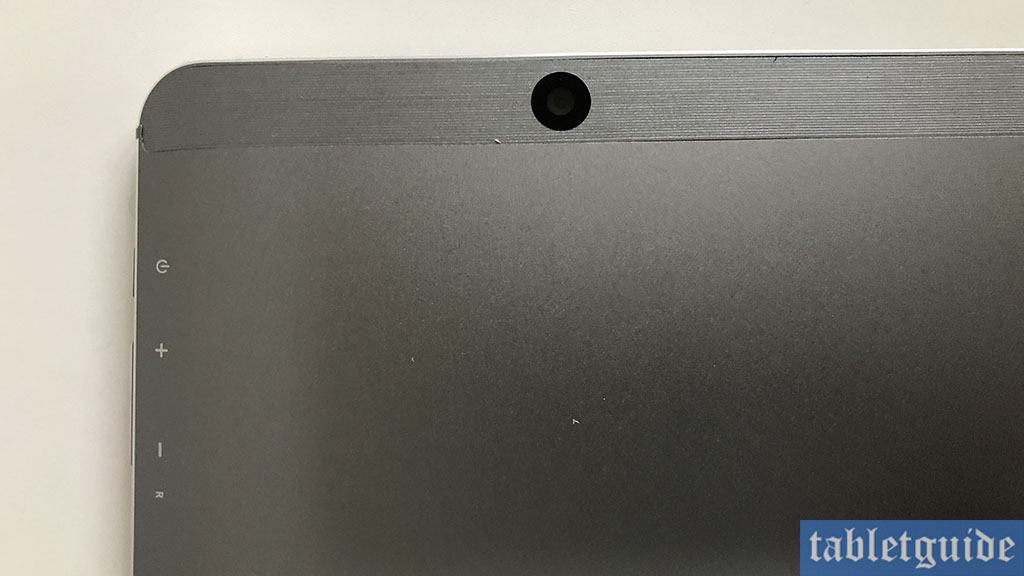 Holding the tablet in 'portrait' mode gives you easy access on the top right of the units 'Power' button (whereby you have the ability to fully shut down the unit or put it to 'sleep') and both the increase/decrease 'Volume' buttons.
Pressing either of these buttons also give you a handy on-screen option to fully 'Mute' the sound, change the audio notification settings or access the more comprehensive set of volume controls. Below these is the small, but perfectly formed, 'Reset' button.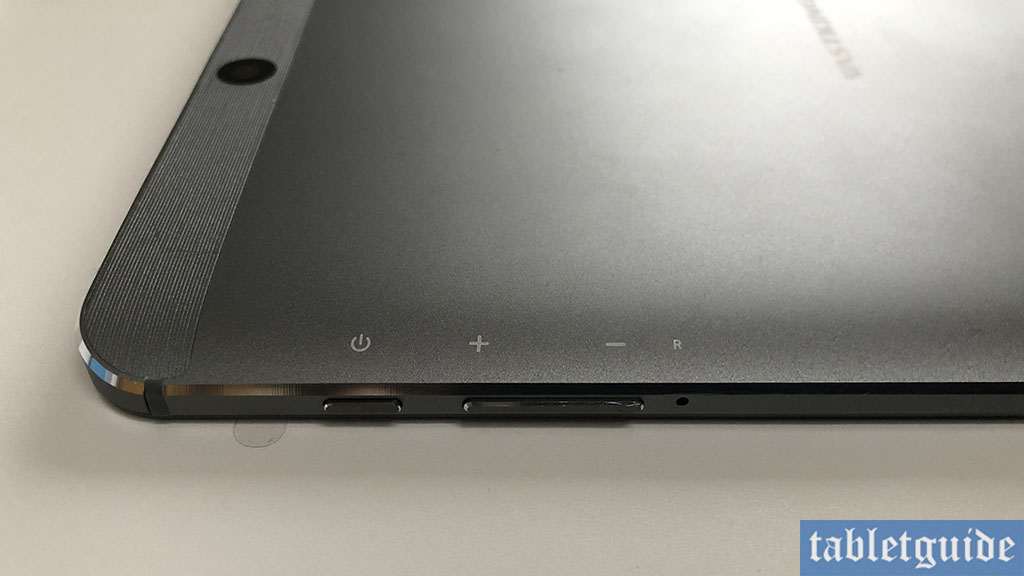 In this position, the camera(s) can be found at the top of the tablet – if you are familiar with using an iPad/iPhone, you'll notice there is no physical 'Home' button as such at the bottom – everything is accessed via the 'Navigation Bar' which is shown at the bottom of the screen (whatever way up you hold it!). You can slightly edit which buttons are shown here, but they are preset and aren't exactly what you would call 'fully customizable' but they work.
Overall this tablet would make a nice Christmas (or for any time of the year for that matter!) present without breaking the bank and is suitable for all your general tablet needs. Purchasing a separate Bluetooth keyboard can also add to its usability.