Touch Dynamic has very recently launched its new Quest VIII rugged Windows tablet that was first unveiled at the NRF Big Show 2020. Meant to heighten productivity with its high-end performance, this tablet from Touch Dynamic has it all that is needed to keep pace with the fast-developing tech world. Its features speak of its dynamic abilities.
About Quest VIII Rugged Tablet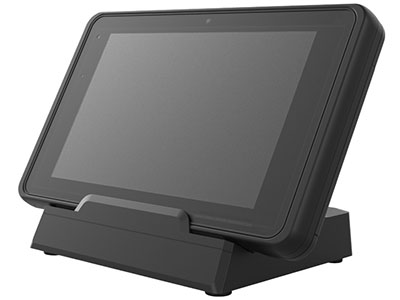 Being the latest of the Quest tablets, Quest VIII is designed to accommodate a highly durable and high-end 8" Gorilla Glass capacitive touchscreen display. The tablet looks very smart and sleek. The device is both rugged and lightweight at the same time to facilitate its easy and worry-free operation in any kind of harsh and rigorous environment.
The users need not worry about the safety of the tablet as it is meant to withstand tough surroundings and rough weather. It is IP65 certified, which means it is dust and water-resistant. Thus, the greatness of the device can be measured by the fact that it can face any kind of weather condition and enable the field-based workforce to accomplish their tasks with ease. The tablet is also way slimmer than Quest III, thereby adding more to overall mobility.
Powerful Performance and Useful Features
Quest VIII owes its magnificence and excellence to its superior processor, which is Intel Atom Cherry Trail. Its storage capacity is 64 eMMC and it is fitted with a hot-swappable battery. Power consumption is very low. It supports several charging options to help space-saving. Like, it comes with a standard charging cord along with a full swivel premium dock. There is also a multi-battery and multi-table 5 bay charging stations to assist with any kind of application. This rugged industrial tablet supports both WiFi and Bluetooth connectivity and is compatible with Google and Apple Pay through the Ingenico RP457 and ID Tech VP300 Reade. So, the overall gain of using this extremely practical device is going to be its ultimate winning factor.