It's been quite a long time since Xiaomi launched its latest Android tablet. Mi Pad 4 was launched in the year of 2014 and it's high time we can expect a new series of Android tablets by Xiaomi. And the good news is that the upcoming Xiaomi tablets have received FCC certification.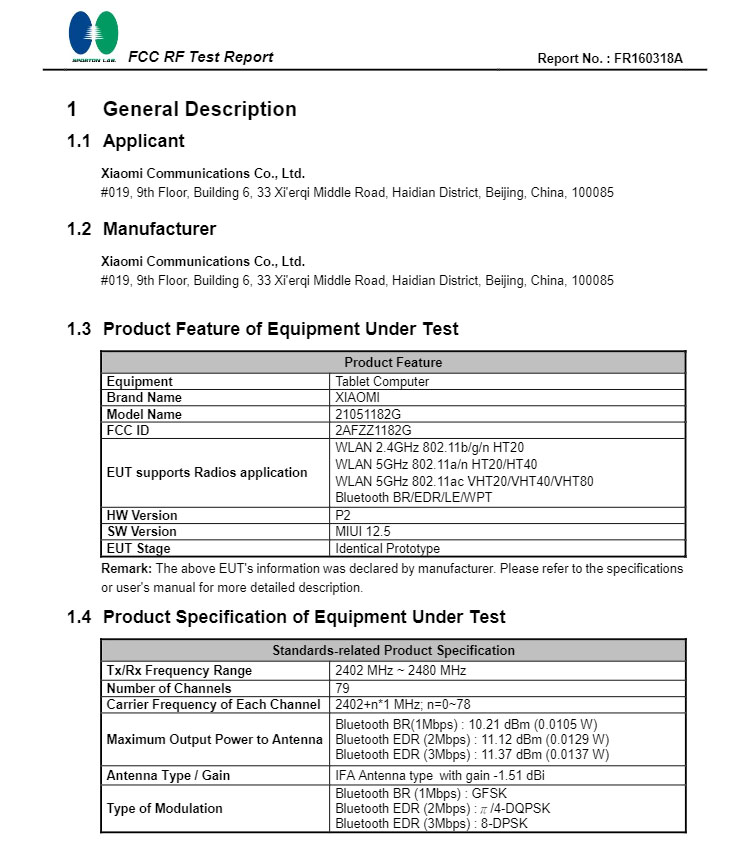 In the span of a few months this year, we have seen details about Xiaomi's new tablets including their codenames, hardware, and features, etc. There was also news of designing an accessory by Xiaomi similar to Apple's Magic Keyboard. But again, there is no official announcement by Xiaomi has made about Mi Pad 5. However, those new computing devices have received FCC certification.
Well, what does it mean when a tablet or a digital device receives FCC certification? FCC stands for Federal Communications Commission. It's a body regulating electromagnetic emission to achieve lower levels of radio frequency interference among electronic devices.
All in all, when a company gets an FCC certification for its new digital devices, it simply means that its new product has passed the minimum levels of certain factors relating to electromagnetic emission. This doesn't mean that the device has been manufactured in a specific way.
A more clear answer is that the product doesn't have a final tangible form yet, but it has codenames and passed some necessary tests. We can't say when Xiaomi's new tablets will roll out but it's sure that there will be a new tablet or a series of tablets in the market.
Let's see what FCC certification reveals about the rumored MiPad 5 series. A known Xiaomi tipster encountered an FCC certification listing for a tablet. The model number it referred is 21051182G. In addition to that, the details reveal that it won't feature any SIM connectivity and will only have Wifi and Bluetooth. The new Xiaomi tablet will run on MIUI 12.5 and will offer quick charging.
Earlier in April this year, we had speculations about this new Mi Pad 5 series of tablets. But somehow, the new details arriving reveals more and negated some speculations. The new tablet from Xiaomi is codenamed 'Nabu'. This name was seen often in the decompiled code of MI system apps multiple times before.
The new speculations include an Android tablet with 10.97 inches screen having FHD 2450 x 1600 resolution. The aspect ratio will be 16:10. The tablet will feature an LCD IPS display. It's a constant debate whether LCD or an AMOLED display is better. In fact, both display has its own pros and cons so it's a matter of choice.
The refresh rate will be about 120 Hz which is quite good for a smooth working experience. Earlier we expected it will have Mediatek processors but now with more clarity, the news suggests that it will have Qualcomm Snapdragon sm8150 platform. Meaning, it can have Snapdragon 855, 855+, or 860. If this will be the case, this tablet will be a beast. In addition to quick charging, it is assumed that it will have an 8500 mAh battery.
With such features of a high-end tablet, it will have superior performance with low battery consumption. We can't say whether it's a MiPad 5 series tablet or there will be a whole new series of tablets Xiaomi is working on. But it's confirmed that there will be two more tablets roll out alongside this one. Their codenames are 'Elish' and 'Enuma'.
We have yet to get more details about the other tabs but we will keep you posted with any progress in this direction.