Owing to the simplicity of operations and high level of comfort and convenience that they bring along with them, there has been an ever-increasing demand for the PC tablets. And almost everyday, there are new releases by big names in this realm, thereby providing buyers with rich options to choose from. Here, Teclast has also been playing an important role. There have been subsequent releases made by the company in this regard.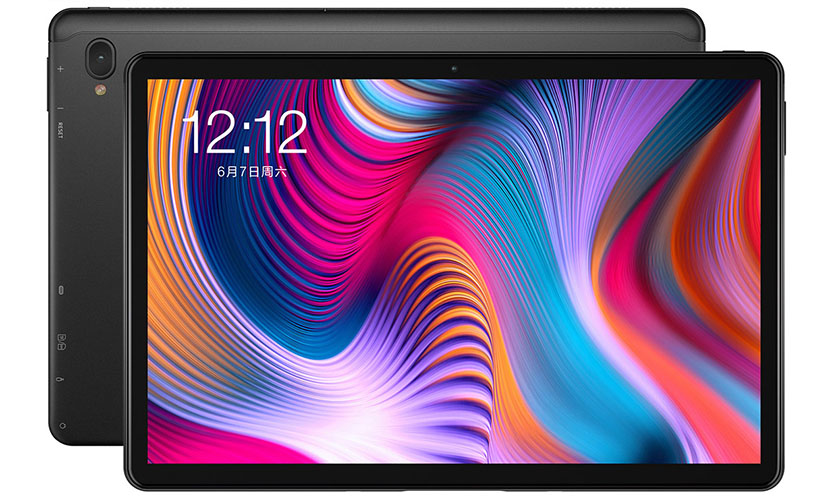 Teclast T30, which is a consequent improvement of the previous releases by Teclast, T10 and T20, is a latest addition in the company's portfolio of promising tablets. The company has released the tablet with the aim of providing high end performance and latest technological features at affordable price.
| | Teclast T30 Specs |
| --- | --- |
| Processor | 2.1GHz MTK Helio P70 Octa-Core |
| Display | 10.1" (1920 x 1200) IPS |
| RAM | 4GB |
| Storage | 64GB |
| Battery | 8000 mAh |
| OS | Android 9 |
| Price | Check on Gearbest |
Designing and Display
The screen of any tablet is a matter of great consideration and so, here it is important to highlight the key features of the display of this tablet PC from Teclast. The width of the tablet is just 8.5mm. Thus, it is very slim in overall outlook and is also compact in its designing. Teclast T30 is blessed with a wide 10.1 inches IPS display with 1920 x 1200 pixels resolution.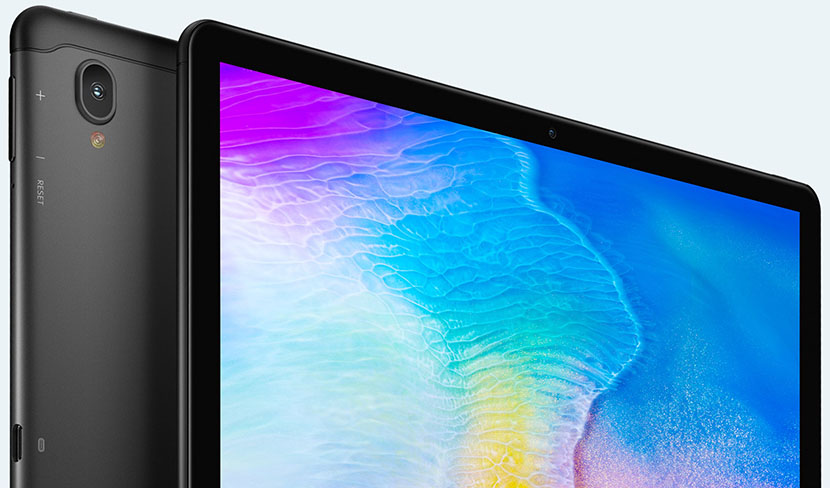 The brightness of the screen is just perfect for crystal clear representation of all that is displayed in it. All thanks to 370 nit of brightness, even in shady outdoors, the screen's brightness is great for easy viewing. The smooth surface of the 2.5D glass screen assists smooth navigation without and lags. The screen has nicely curved edges that help in better handling of the device. The anti-blue light eye care protection of the screen protects the viewer's eyes from the harmful blue light, when using for longer duration.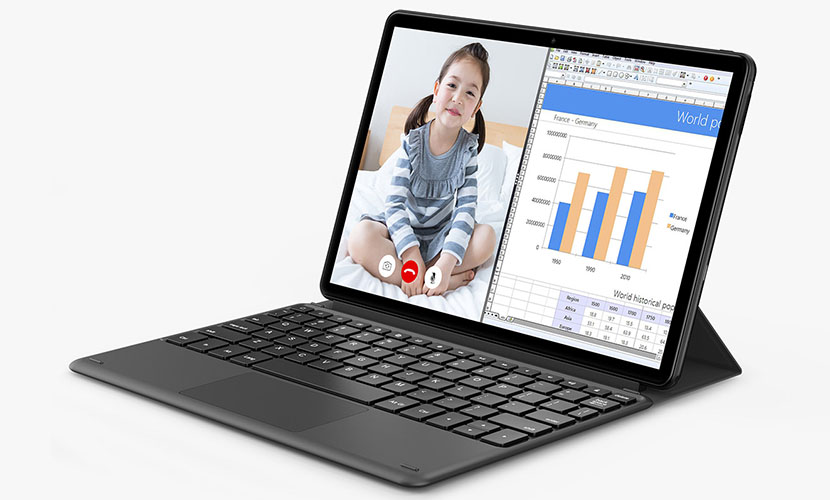 It is important to mention here that a dedicated type cover is also available to be used with this tablet to conveniently convert it into a laptop. Although, this cover is optional, and need separate purchase, going for it will surely add to the overall efficiency of the device. The best part is that this cover is designed to have docking keyboard, and a touch-pad that is helpful in using Android based mouse cursor for navigation.
Performance
The powerful performance that T30 is known to deliver is made possible by its powerful processor. It is powered by Mediatek Helio P70 that incorporates latest improvements and updates via its 2.1 GHz Octa-Core A73 CPU. This allows the Mediatek Helio P70 processor to perform more with less power consumption.
Thus, the processor is meant to provide high-end performance and permits descent usage in terms of surfing and different apps access. Being equipped with Mali G72 MP3 GPU, the tablet is ideal for playing all types of high definition games smoothly. Its performance in this regard is almost 40% better than the last generation devices.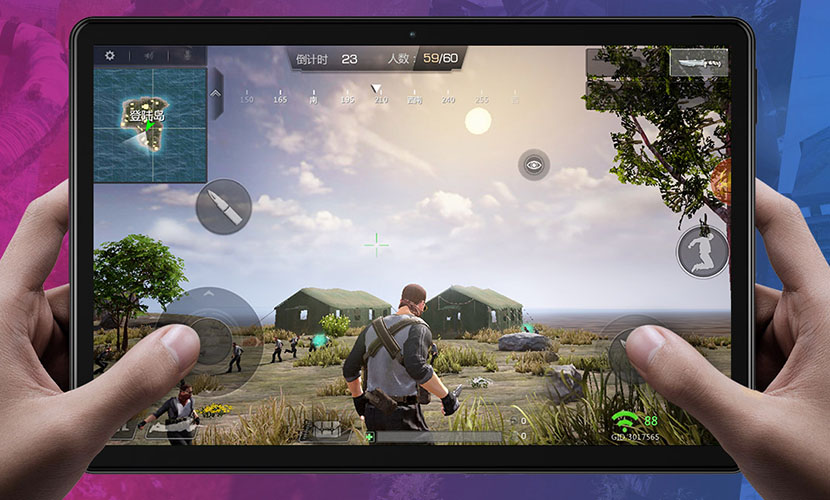 The tablet is loaded with sophisticated features, all assembled with the purpose of providing the maximum amount of satisfaction to the users. Some of the important features that need to be highlighted here are,
It is powered by the robust 8000 mAh battery, and therefore can provide uninterrupted service for almost 11 hours at a stretch. There is a dedicated charging indicator to show the level of charge for smooth operations.
Type C USB port is provided with the tablet for charging purpose.
Its operating system is Android 9.0 Pie and thus enables fast and speedy operation.
The tablet's screen can be used in split mode to support multi-tasking.
It is developed with a basic capacity of 4GB RAM, with the internal storage being 64 GB. It also has the option of expanding the additional storage space by supporting Micro SD Cards.
Being advance in technological functioning, it very logically supports flawless integrated 4G LTE connectivity and also supports Wi-Fi 5 and Bluetooth 4.2 via 802.11ac dual band.
It is designed for smart sensing with intelligent sensors like Distance Sensor, Half Effect Sensor and Light sensor.
The tablet is engineered for impactful audio production. It has built in superior quality SWEET III speakers, placed on the upper side that produces great sound.
It is equipped with 5 MP camera in the front. The rear camera is ideal for standard performance being 8MP.
Going by the above explained features and aspects of Teclast T30, it can be safely concluded that with this device, the company is focused on performance. It is ideal for both entertainment and work related purpose. You can very well merge your interests with your jobs while working in this technologically advance tablet from Teclast. And the best part is that all these excellent benefits and advantages are very much affordable as the company has kept the price at a really satisfactory level.