Handling your mega workload and heaviest of files with a premium and elegant style, Teclast T20 has a herculean feature that makes it the mega device in any range. This tech tablet has terrific features that catch the eye and gets your work done in no time. Let's discuss them and know how the Teclast T20 X27 Deca Core tablet is a better device than most.
It has features and specifications better than previous versions. The tablet looks premium with glass and metal body and fantastic processing capacities.
RAM, Storage, and OS
On the memory support front, the Teclast T20 has 4GB RAM and 64GB ROM (expandable) which is strong and required for a tech tablet. It lets you navigate through different apps seamlessly and does not put hindrances during usage. Upon booting, I hardly noticed any bloatware.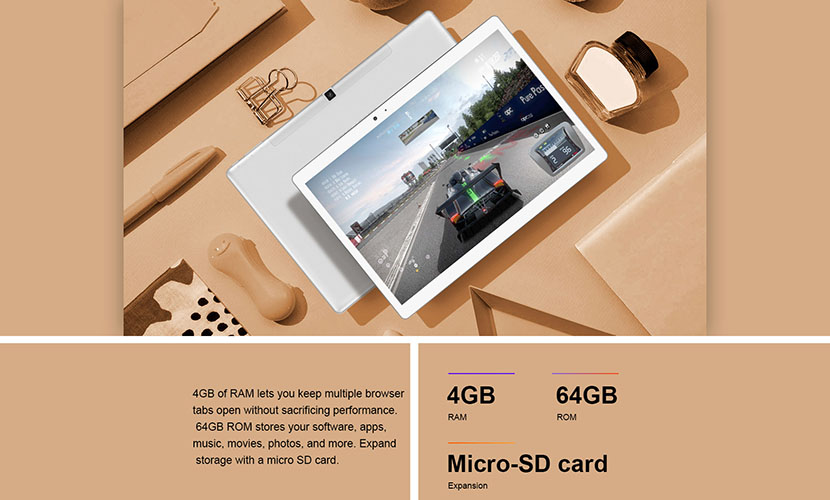 It has a simple and straightforward ROM and performance of this tablet feels good, and the details with the apps are fine tuned too. It has higher transfer and storage capacity than the previous version. We get the Android 7.1.1 version which is slightly better than the earlier version of this tablet, but they could have chosen Android 8 which is better than all. Android 7.1.1 still feels old. It also has stock Android OS for different users.
Design and Display
First of all, the whole built is a metal body with an awkwardly placed fingerprint scanner which has not at all changed from the previous version. It Weighs 520 gms and is approximately 7.9mm thin. It has The display screen 10.1 inches wide with enhanced screen colors and picture precision. It has a 16:10 panel with maximum brightness, and it is for the best as the screen is fully laminated. This tablet uses the exact small screen as T10, in fact, the same build so what we have here is a 2560 x 1600 fully laminated IPS panel, and this has a PPI of 299.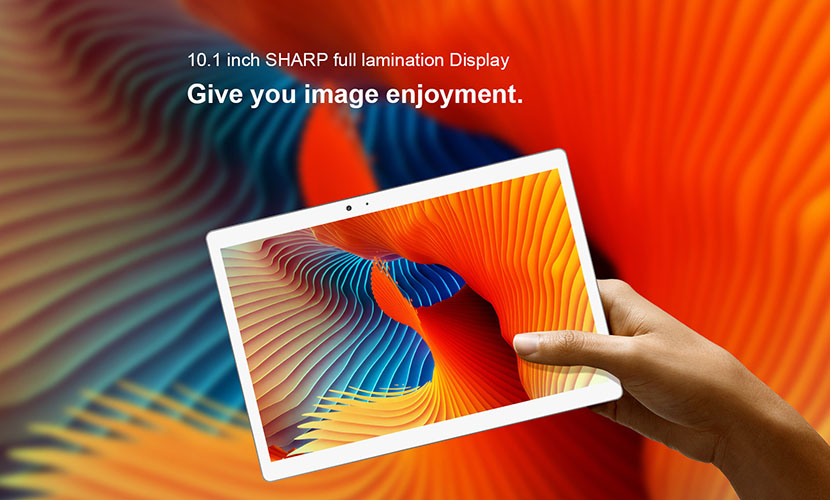 When you switch the device on, you can see some screen bleed around the corners but is not evident while you use it usually. The gamma levels of the tablet are 2.2 to 2.1 which is not bad at all! The touch response and accuracy of the screen are also excellent! The confusing part about the screen brightness is that it remains the same when you lower it down to the maximum. There is a very little change in the brightness levels from higher range to lower. But you have filter options like Reading mode and Eye Comfort which makes it easy for you. You can also go to MiraVision in the tablet that lets you personalize the screen settings and colors.
Processor and Graphics
This tablet has got mega processing capacities with its 2.6GHz High-Performance Deca Core Processor. It has MediaTek Helio X27 processor chips which are clustered into three sets efficiently taking the workload of the tablet no matter how heavy. The clock speeds are unequally loaded into the ARM Cortex – A72 cluster. It makes sure that the work is equally divided among the three groups providing a better division of tasks for optimum performance and saving battery life.

Along with the processor, it also is fitted with Mali T880MP4 graphics with 875 MHz frequency. It gives admirable quality to the graphics of the game and supports better pixel quality than the Teclast M20. It has been engineered for 30% improvement in the overall gaming experience delivering smoothness and rapid action at your fingertips.
Audio and Battery
It gives you the best of audio with 2nd generation SWEET Sound Speaker. The brand proudly boasts that this has a better sound and music experience supported by an AW8736 independent amplifier that gives a bursting rise to audio volumes that offers a mini-theatre like an experience. Even though the volume levels are loud, it does not become grainy. The quality of the speakers is by far top-notch and provides an impressive sound quality. Blocking the speakers with both of your hands still resonates the inner sound which is quite good. It is powered with an 8100 mAh battery which delivers about a 10 hours of light use battery life. I tested the battery life turning on youtube and streaming videos in almost full brightness. One hour of this reduced only 11% of the battery which was very impressive. It also has internal power management software that eliminates faster draining of battery. You can quickly charge the battery with Type-C MTK-PE quick charge.
Camera, Network and other supports
It supports TDD+FDD 4G network, making the tablet efficient with network connectivity and response of browsing. The manufacturers made sure that it is not just dual-band Wi-Fi. Apart from that, it also has GPS navigation, 802.11ac dual-band Wifi, Touch ID and App lock features. You get a front facing camera with 13MP pixel quality which is placed next to the ambient light sensor and other sensors that are protected with a pre-applied screen protector.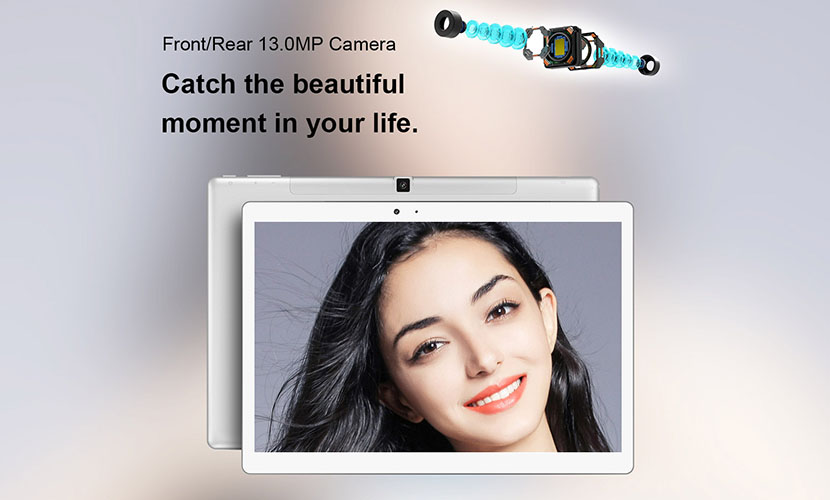 The camera megapixels have been increased than the previous 8MP of T10 tablet. Both Front and Rear cameras have 13MP with Auto-focus and Large Aperture. You get high quality and natural clicks. It also proves to be a better camera for video calling and taking selfies. For making it versatile, we get the support of a TF card slot, SIM card Slot and Type C port. The power and volume rockers are placed in a better position.
Final Verdict
The Teclast T20 X27 Deca Core Processor Tablet is a fantastic device that has the best of features that you can have. It is a high-end tablet efficiently marking a grade higher than the previous tablet versions. This tablet is a must buy!