TCL, who is known for their next-gen and affordable premium-quality tablets has recently launched two brand new devices – the TCL NXTPAPER 11 and TCL TAB 11 at MWC 2023.
If you are considering upgrading to new tablets or getting new ones with better technology from TCL, now is the time. We have managed to sort out all the information and specifications about the new devices and upgraded technology in this article.
TCL NXTPAPER 2.0 – Unparalleled eye protection
With our lives getting more and more digitized, it isn't surprising that there has been a significant increase in people's screen time.
The upgraded TCL NXTPAPER 2.0 is a successor to the staple NXTPAPER technology that was introduced in 2021.
TCL has integrated this with improved and advanced technologies, which offers 150% improved brightness than the original. It supports up to 500 nits brightness for clear and vivid visuals like nothing else ever seen before in a tablet.
The new technology is optimized by exceeding TÜV levels of blue light reduction, without compromising the real-life color reproduction and vividness of the visuals in the device.
Featuring an anti-glare display, users can now carry their TCL tablets anywhere, and sort their work, even while working under the direct sunlight.
TCL NXTPAPER 11 – Stunning visuals and display quality
The new TCL NXTPAPER 11 is integrated with the TCL NXTPAPER 2.0, offering users with a comfortable viewing experience from any angle. The tablet is equipped with an 11" 2K display panel with AI Boost for immersive visual experience.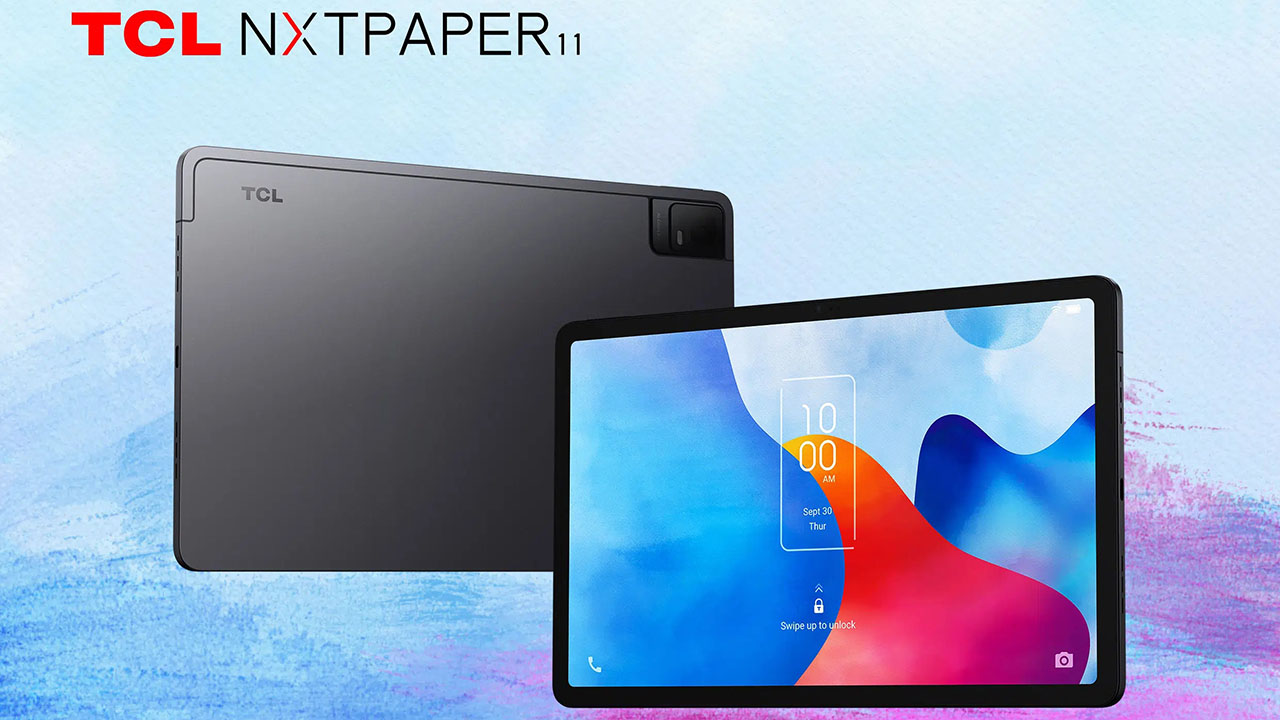 Not just the display, the TCL NXTPAPER 11 is equipped with all the latest productivity features for uninterrupted work, play and multitasking.
Integrated with an 8MP front-facing camera, quad speakers and microphones, your entertainment and workflow are streamlined without any worries.
Also, the device is integrated with features like Split Screen or the Floating Window, which make multitasking a breeze.
What's unique about this new tablet is the nano-chemical material display coating, which supports the T-pen stylus with heightened pressure sensitivity for smoother touch and type experience. Also, the reading mode in the tablet supports a grayscale effect that adds a premium feel to the tablet.
Furthermore, the TCL NXTPAPER 11 is integrated with an 8000 mAh battery, which enables you to harness the power of all-day productivity.
TCL TAB 11 – Seamless cinematic experience
If entertainment is a priority for you, the new TCL TAB 11 is going to be your best friend. Designed with an 11" 2K 5:3 display, the tablet offers immaculate theatre-like cinematic experience when you are watching or streaming your favorite movies.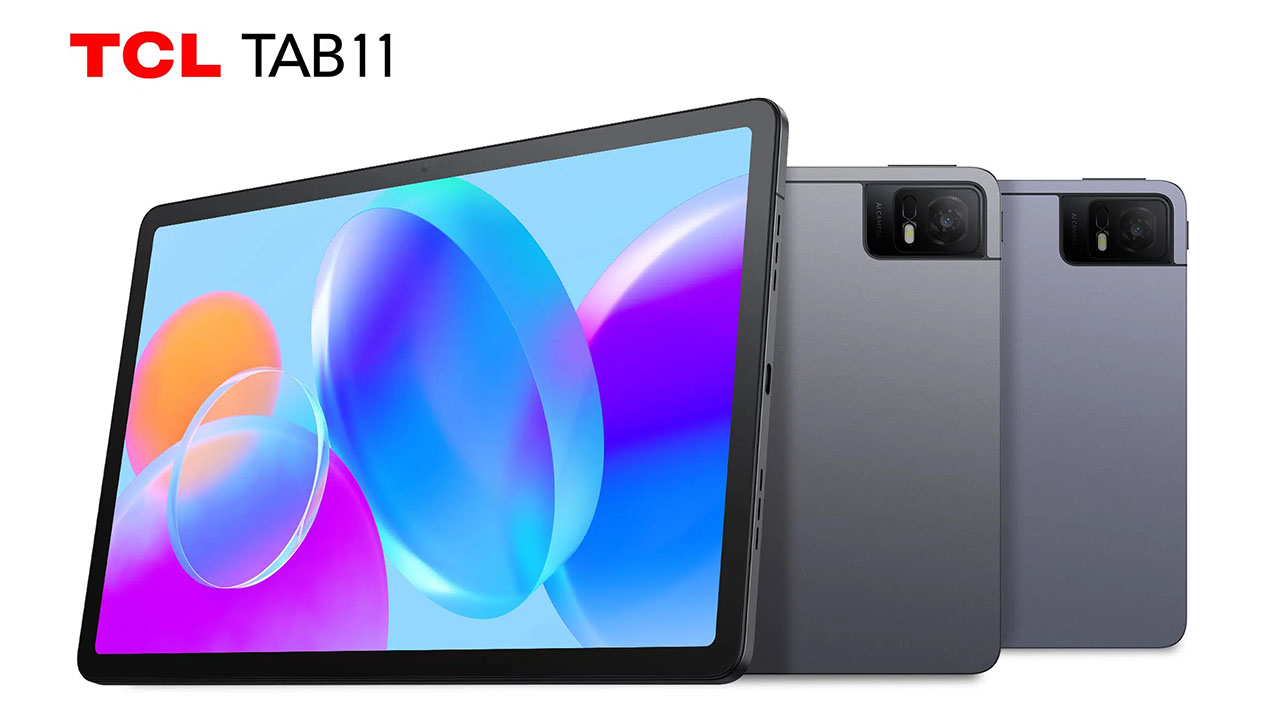 Featuring TCL's NXTVISION technology and an 85% screen-to-body ratio, the tablet supports reduced blue light exposure for improved visuals and better eye protection.
As for the internal specifications, the TCL TAB 11 is integrated with 4GB RAM and 128GB storage that supports optimal battery life and performance like never before. Like TCL NXTPAPER 11, even TAB 11 is integrated with an 8000 mAh battery for prolonged productivity.
If you are concerned about connectivity, the TAB 11 is integrated with LTE and Wi-Fi versions to streamline your connectivity experience like never before.
Pricing and Availability
The TCL NXTPAPER 11 is expected to be available for purchase in May 2023 across Europe at a starting price of $249.
The TCL TAB 11 is expected to be available for purchase in May 2023 at a starting price of $179 and $209 for the LTE version.