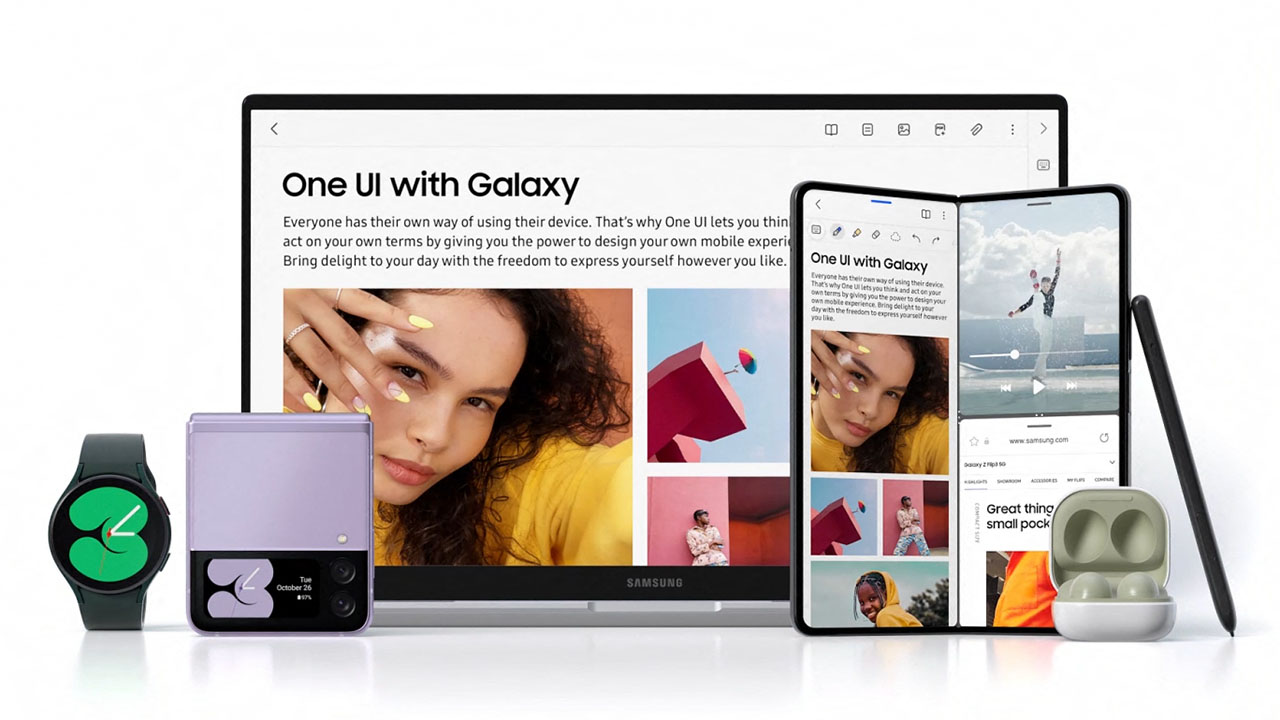 Being the top dog in Android tablets and smartphones, Samsung constantly strives to deliver the best experience through its UI and technology. After Beta testing of their One UI 4.0, it will roll out starting from the Galaxy S21 smartphone series; precisely in Galaxy S21, Galaxy S21 +, and Galaxy S21 Ultra.
Samsung is working on launching the new user interface soon in the previous Galaxy S series, Galaxy A series, tablets, and foldable devices.
New features more or less will be the same over across the whole ecosystem of devices. So, we can predict from One UI 4.0's smartphone version for now. Nevertheless, tablet UI will provide more functionality for sure.
The One UI 4.0 will work on the Android 12 platform and works seamlessly with all third-party apps.
The tech giant's partnership with big companies like Google will provide uniformity in using their apps and seamless synchronization on all compatible devices of Samsung ecosystem. This is quite necessary for optimum productivity and convenience across multiple devices.
The best feature of this new UI is that it offers extensive customization for the home screens, icons, notifications, and wallpapers. New One UI 4.0 offers color pallets to choose from.
That will change the feel and vibes of using the tablet and other devices completely and offers individuality. This gives a sense of uniqueness with the power of Samsung's technology. In a nutshell, it's like putting your personal stamp on your tablet experience.
Apart from home screens, icons, and wallpapers, the new UI enables deeper customization of re-imagined widgets. Not to mention Samsung's emoji, GIFs, and stickers' availability on its keyboard. That will make it easier than ever to express yourself.
The One UI 4.0 not only will bring customization, individuality, and convenience but also will make the Samsung devices more secure. The new security features will facilitate the utmost privacy.
For instance, you will be alerted on which apps are using your personal data for personalization and you'll be able to change those permissions conveniently.
Moreover, there's a separate Privacy Dashboard dedicated for settings and control over your privacy and security.
The tech giant also has made an announcement of a software update in the Galaxy Watch series. Although Samsung didn't mention the exact date when the new UI will start rolling out in tablets and other series of smartphones, and Galaxy Watches.