The largest South Korean Multinational company appreciates their gaming audience, and they have incorporated incredible display screens, hyper-fast processors. Now at 90FPS, mobile gamers get to witness the ultimate Fortnite gaming experience. Users will now have access to more graphical settings, and they can also optimize battery-consumption.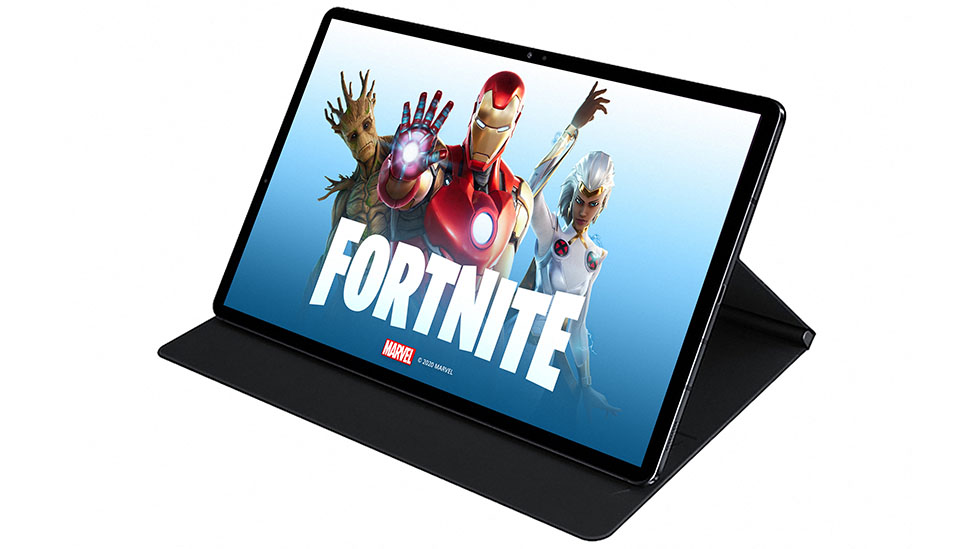 Samsung has given simple instructions to users saying, "To update Fortnite application or download it through Samsung Galaxy store." After updating and installing the new Fortnite version, one can adjust the FPS in control settings to 90. Samsung became the first company to provide such high frame rates on a mobile platform, but the catch here is that 90FPS game-play will not work efficiently at lower graphics.
It is fascinating to see Samsung highlighting the FPS aspect because high frame rates are the only reason to get buttery-smooth videos. With 11" and 12.4" display screens, it becomes a lot easier for Fortnite players to enhance their building and shooting skills. Both the Galaxy Tabs have high resolution, and with pixel density around 280 PPI, the images are sharp and detailed.
The user gaming experience is tremendously emphasized for the latest Galaxy Tab S7 and S7+. These flagship tablets come with the latest Super AMOLED displays that notch up to 120 FPS and the Qualcomm Snapdragon 865+ octa-core processor provides Fortnite players their smoothest mobile gaming performance yet. Many applications run above the 90FPS range, but for Fortnite gaming, it is averaged between 70 to 100 FPS.
Playing Fortnite is like running a marathon, not a sprint. To keep players engaged all the time, Samsung has integrated an All-Day Battery that automatically optimizes its usage by understanding the user behavior and length of play sessions. The smart battery comes with a capacity of 10,090mAh, and it can back you up for more than 13 hours. Both the tablets even come with Fast charging facilities, so there is juice from sunup to sundown.
Quality sound is what makes a game complete. As Fortnite is a Battle Royale multiplayer video game, players need to surround sound features and multiple speakers to understand the enemy's location. Thanks to the quad-speaker system, users can now evolve their gaming performance to a new stage. However, Samsung also promises low blue light emissions to reduce eye strain for mobile players.
Samsung tablets are known for their productivity skills and processing speed. With the latest Galaxy Tab S7 and S7+, one can now stream and create mobile game-play videos without depending on an outlet. One can simply use the S Pen to modify or alter certain game-play videos that can be run on popular creativity apps. One such application is Clip Studio Paint EX, and Samsung is giving a six-month free usage offer.
The future of cellular connectivity that is 5G support is now available with these tablets, making it even easier to perform cloud-based gaming applications. Online Fortnite players can connect over Wi-Fi 6, and they can together stream compatible games in the highest possible resolution.
Fortnite is a high-end AAA titled game in the console industry as well, so Samsung decided to bring the Xbox Game Pass Ultimate to both S7 and S7+. Tab S7 and S7+ are unlike any tablet technology in the present marketplace. Users can now access more than a hundred of the most popular games by connecting their Samsung tablet with a separate Bluetooth controller.