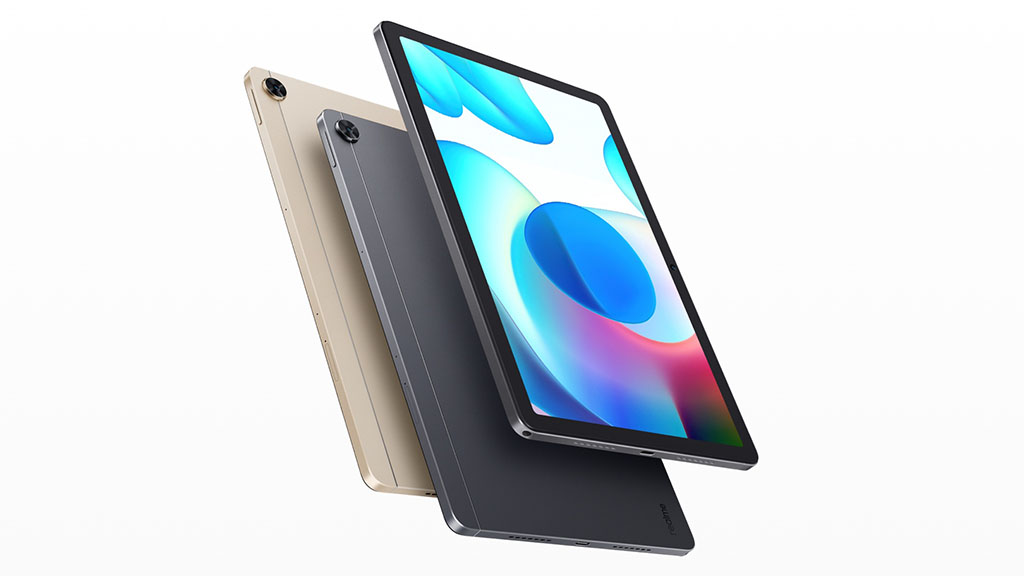 A Chinese mobile phone manufacturer and subsidiary of BBK Electronics, Realme, launched its first ever tablet in India in the month of September. It was exclusive to India (Asian region) but now it has arrived in Europe as well.
The company's first tablet is named after its brand name without any numbers or series. Probably Realme wanted its debut tablet to be recognized with some superior features and with no upgrades.
Of course, we will see more tablet computers from this OEM but we speculate that there won't be a next gen version of Realme Pad.
To start with, let's see what's so special about this tablet. The company claimed that Realme Pad is specifically designed for entertainment purposes.
And some of its features like 18W quick charging along with 7100 mAh battery and its processor prove that. Sure it will take more time to fully charge the device, but with a 7100 mAh battery, you can enjoy entertainment seamlessly.
Moreover, it has a MediaTek Helio G80 Octa-core processor that is suitable for casual gaming and normal functioning. In addition to that, the Realme pad is equipped with a Mali-G52 GPU. Hence, better gaming experience.
The starting price of Realme Pad is €239, so you get a great entertainment slate with a sleek design and a mega battery at a cheap price!
Despite its mega battery, the company has managed to keep its thickness of 6.9 mm only. Realme Pad weighs about 440 grams. All in all, the tablet is power-packed with some nice specifications at a nominal price.
The RAM options are 3 GB, 4 GB, and 6 GB along with 32 GB, 64 GB, and 128 GB of internal storage. Meaning, there's room for customization, and can save money.
If you don't game on the go, a variant with 3 GB or 4 GB would work just fine. About the storage, a memory card with up to 1 TB capacity is compatible with the tablet, so you can stay worry-free of storage running out.
Earlier launch in India, the company offered Wifi Only variant with 3 GB RAM and 4G connectivity in the superior spec variant. However, it seems like Realme has decided to offer 4G connectivity in its all models along with dual Nano SIM support.
This is actually a good move because the tablet is in a budget range and offering a 4G connectivity is beneficial for consumers whatsoever.
Both the front and rear camera has an 8 MP lens. The selfie camera offers 105 degrees of wide-angle camera but that's not excellent. Moreover, the rear camera doesn't feature any ultrawide or telephoto lens either.
Realme Pad features Dolby Atmos with quad stereo speakers for an immersive listening experience. Other than that, the slate features some multitasking features as well.
However, the Realme pad is not a perfect device for working as it won't offer the productivity similar to what other tablets designed for professional settings and hybrid lifestyle.
But if all you need is a tablet or a family tablet for entertainment, Realme Pad will be easy on your budget as well as fulfill your needs and wants.
The Realme Pad runs Realme UI on the Android 11 platform. We are not so sure about the performance of software as the company itself claims that they've designed an exceptionally well device for enjoying entertainment.
It's confirmed that there will be an Android 12 upgrade but the stability and performance may be slightly off and that won't surprise us.
The Grey color 4/64 GB variant is up for a sale in a few countries in Europe. There's an early bird discount as well offered by Realme. Nevertheless, we are yet to find out when it will hit the stores of the UK.