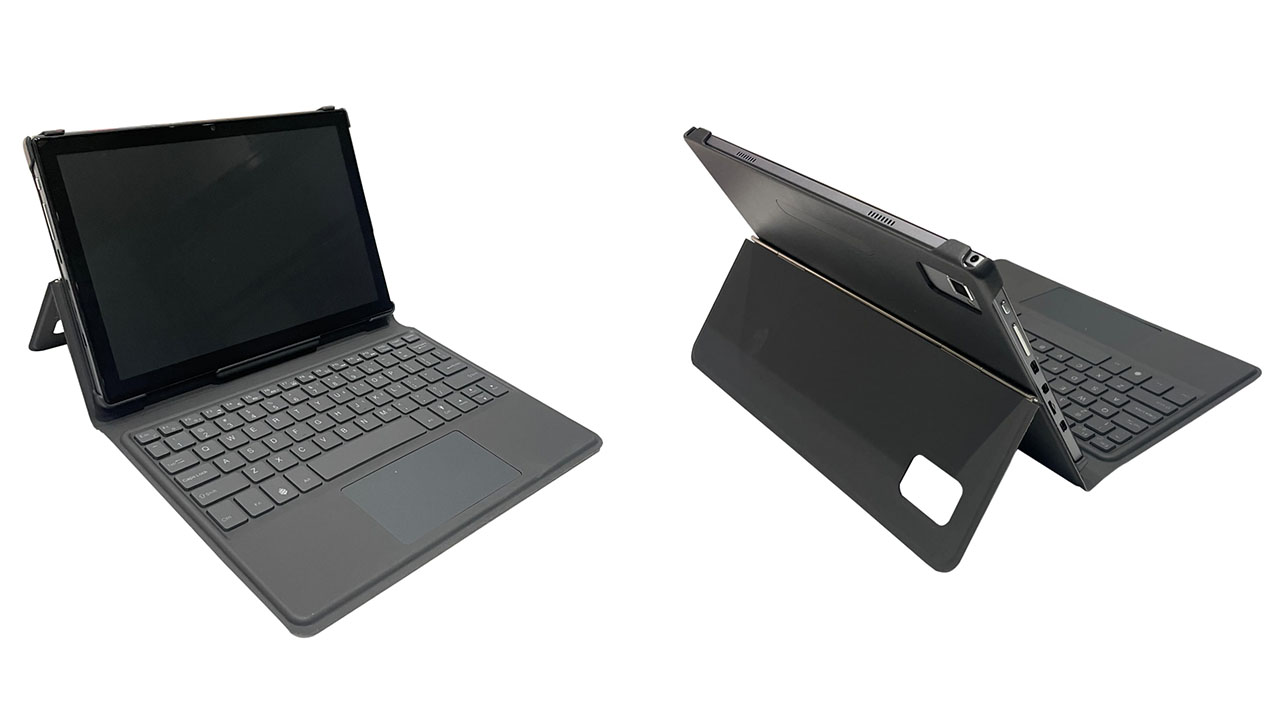 Technology conglomerate Pine64 is making another headway toward developing the Linux-powered PinePhone series. They announced a brand-new tablet the PineTab2 running on Linux operating system.
This is not the first time the company has come up with a slate tablet device. Back in 2020, Pine64 launched its affordable PineTab tablet at a price tag of slightly more than $99. When the tab hit the market, it received mixed reviews.
Pine64's PineTab2 Linux tablet will replace its first-generation PineTab tablet that the company stopped producing sometimes back. The device is powered by an RK3566 SoC process that's built to consume lesser power and more performance.
PineTab2 tablet comes packed with a 10.1-inch IPS tempered glass display with thin bezels. To power up the device during long working hours, the tablet packs a durable and powerful 6000mAh battery. The device also features a backlight keyboard that you can use if want to use the tablet as a desktop computer.
The tab flaunts a robust and durable metal case. The device is easy to disassemble and repair. The slate tablet comes packed with 2 x USB-C ports, 1 x USB 3.0 port, and 1 x USB 2.0 port. Both ports are intended for charging. What we know so far is that the device will have Wi-Fi and Bluetooth with a keyboard case with all its variants.
Apart from this, this Linux-powered tablet also features a micro HDMI port for delivering crystal clear video output and movie watching experience. On the photography front, the device features a 2MPx selfie camera and a 5MPx rear camera.
The cameras are built to click high-res pictures on the move. Moreover, the tablet also has a MicroSD slot, and a 3.5mm headphone jack.
On the storage front, PineTab2 hosts up to 8GB RAM and 128GB flash storage. Take all these details with a pinch of salt since the details emerging here are the creations of tipsters. These hints appear to be true but there is still no confirmation from the makers of the device.
When asked, Pine64 said that they are working on PineTab2's prototype. Therefore, the features that are being hinted at might be different from the final Linux tablet when it will be up for the sale. The company even didn't make any comment on the tablet' and its pricing.
Pine64's previous phones PinePhone and PinePhone Pro turned out to be the most successful devices from the company that runs on a standard Linux platform.
The phone series garnered great support from a large community of open-source software developers. Thus, we believe, the PineTab2 has a great chance to become a hit among tablet users who prefer Linux over other platforms.