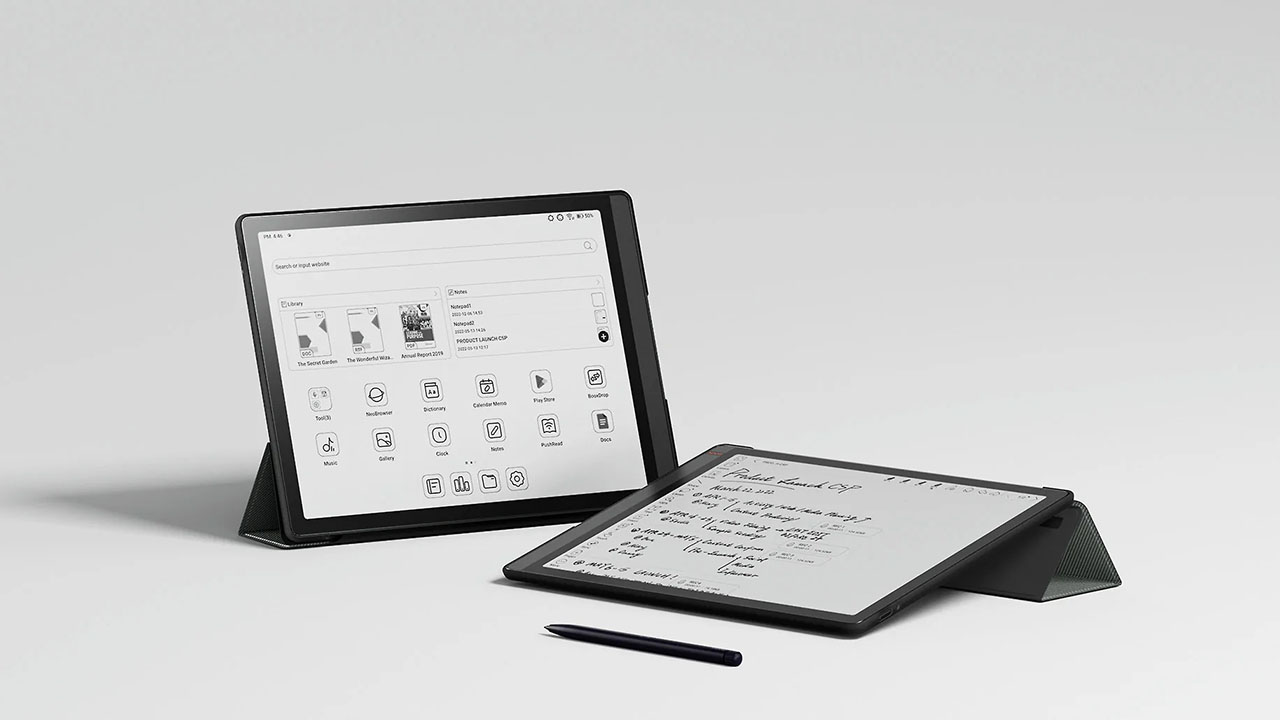 The all-new A4 sized BOOX Tab X ePaper Tablet PC has recently been launched by Onyx during the first week of January 2023 and it is worth knowing about all that is exclusive about it.
Display Quality and Look
Tab X's Mobius Flexible Cartal 250 13.3" HD screen with SNOW Field function is your ideal companion not only for reading but also for viewing PDF documents and DjVu formats. It is designed sleek and is 1.1mm thinner than the earlier model.
Its 50% thinner layer allows the users to enjoy the super crisp 13.3" HD screen is A4 sized and supports a paper-like view. And with the built g sensor, the screen senses your motions and rotates to allow you maximum comfort in using it in whichever direction you feel like.
The tablet is engineered to have two sensor layers. There is a multi-touch capacitive layer over the surface of the screen along with a Wacom sensor layer that is located under the E ink panel.
The Best Refresh Experience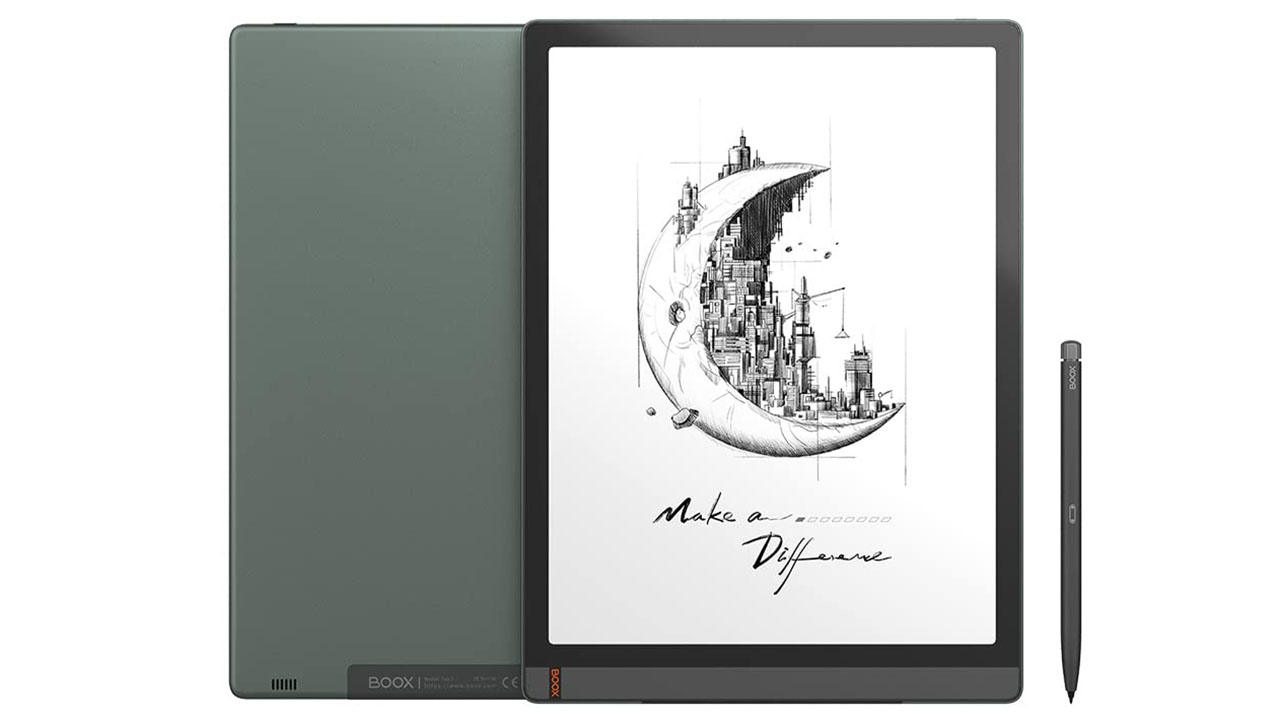 Boox Tab X also permits the users a responsive refresh experience owing to its BOOX Super Refresh Technology. Thus Tab X assures you the most smooth and responsive refresh experience.
And the refresh GPU allows this amazing tablet to perform the best in a number of tasks. Further, it is easier to read, browse applications and use them on the ePaper screen of this device owing to the four new refresh modes.
Other Important Specifications About the ePaper Tablet PC BOOX Tab X
BOOX Tab X by Onyx is powered by Qualcomm Advanced Octa Core CPU with 6GB of RAM and 128 GB ROM.
It is based on Android 11 OS that allows using and installation of third-party applications.
It also supports built-in Wi-Fi (2.4GHz + 5GHz) which make it easier to download ebook and use other internet-based services for fun.
The device also supports 5.0 Bluetooth connectivity that allows easy connection with external devices.
Boox Tab X also supports Bluetooth Keyboard connection to allow you the ease and comfort of typing the way that you are most used to so that your overall productivity increases.
It is powered by a large 6300 mAh battery that is in-built.
The BOOX Tab X comes with a redesigned user interface that allows powerful features in the tablet like navigational buttons and custom widgets.
And the latest BOOX firmware permits the insertion of hyperlinks in your notes, syncing book data in multiple devices, and also mark up recordings along with other important things.
Know the Accessories
Premium almost paper-like writing experience is created on the ePaper screen by the Pen 2 Pro stylus that comes with an eraser. The stylus can perform under 4096 degrees of pressure which allows the highest level of accuracy in all your creations.
And if you decide to make your purchase from the official BOOX Shop, you will also get spare nibs. The tablet's tri-fold case is designed to protect it against scratches and also allows two-directional usage convenience when folded back.
However, you will have to buy the protective tri-fold standard cover separately and it does not come in the box when you purchase the Onyx tablet. But, on purchasing the tablet from the official BOOX shop, the case will be included in the package.
So, if you are planning to order this new launch of Onyx, you can place your order at the official BOOX shop and it is available for a price of $879.99. And in the box, along with the remarkable ePaper tablet, you will get the Pen2 pro stylus, user manual, USB Cable along with warranty card for a year.