We have seen quite a few patents from Microsoft over the last couple of years that were concentrating on Surface Pro models. This year, patents seem to address the stability and reliability of future Surface products. By adding more magnets, the Surface Type cover will have less movement and will be more stable even on uneven surfaces. This is a lot similar to how magnets are used to keep the keyboard up against the screen.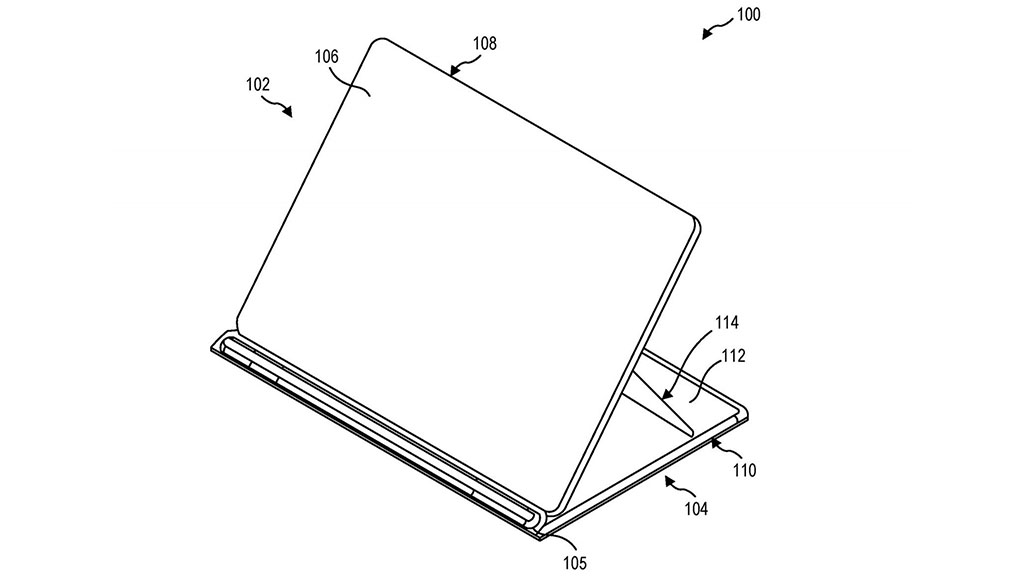 The protective cover produced by Microsoft is used for support and to increase stability. From a media source, we have got to know that the number of magnets placed on the computer is 105 and for the protective cover, it is 116.
With the insertion of these strong magnets, the new Surface Pro is expected to be more flexible, and it can prevent the loosening of protective cover. Even if the screen of the computer experiences a strong force in its direction, it will not be disconnected from the cover.
According to IT Home, the magnets highlighted in the patent are likely to be exposed at the Surface Keyboard connection. We can see this first in action with the Surface, and other Surface products will also likely adopt the same. The Surface Keyboard will act as a strong base for tablets, as it can provide a flat surface with no irregularities for the kickstand.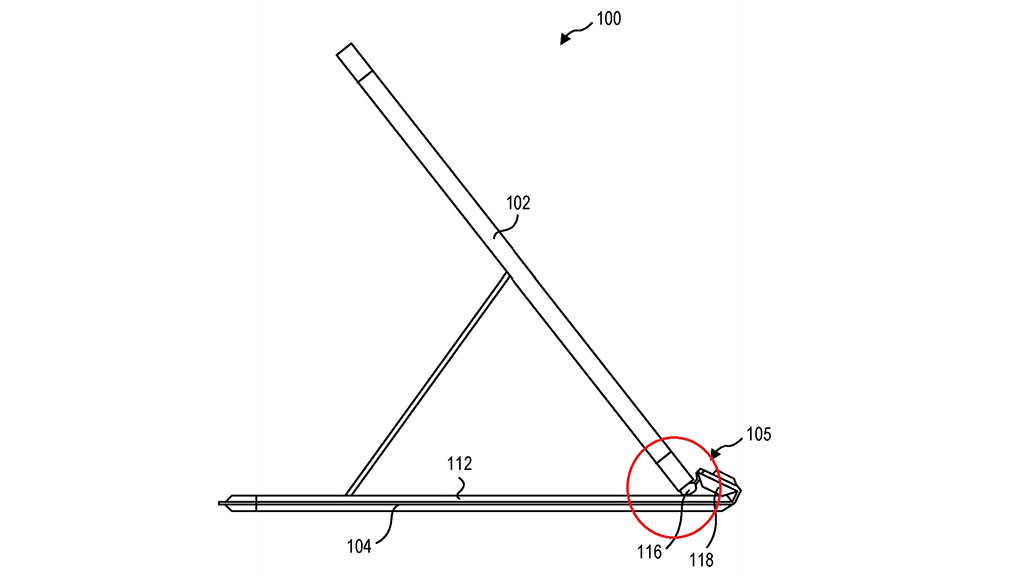 With the new patent passed on April 1st, Microsoft has already applied for another design patent that is likely going to address the "airplane mode" form factor and magnetic hinge connection. This patent could lead to multiple agreements between Microsoft and other manufacturers for making Surface products of similar form factor.
The airplane mode is likely going to make its first introduction in either Surface Pro or Duo lineup. Few sources also highlight that Microsoft applied for this design patent to keep third-party companies from creative clone products of Surface Pro.
They believe that many great tablets and laptops emulate their form factor, and this doesn't include the Apple keyboard or iPad because Microsoft acknowledges that the difference between designs is considerable.
These design patents from Microsoft are similar to when Apple patented their iPhone designs. If Microsoft gets a green signal with the inclusion of more magnets and a flat kickstand, we can expect some major deals taking place with large manufacturers trying to create more devices having a Surface Pro form factor.
Another interesting patent regarding interchangeable back has also surfaced, and it states that Microsoft is planning to incorporate back panels that can be removed and upgraded at any time with several computing devices. Swappable backplates would be the first of their kind, and as of now, we have no clear understanding of which device Microsoft is referring to here. It can be integrated into any future Surface product.
The most recent patent from Microsoft was published on April 8, and it is for an impact-resistant hinge for Surface products. This hinge is expected to absorb any type of physical contact and resist all bumps the device receives. The schematic diagrams show that it can protect the most fragile material of the device extremely well, and each bumper is aligned perfectly to absorb all contact from the respect hinge.
That is all the information we have on the new Surface patents, and we expect to see new Microsoft products this year. It can be another Surface Pro or Duo model, or even a new laptop. Even though these patents increase the durability of the device, Microsoft still needs to work on the app experience and the user interface.