It's Microsoft's fourth shot and here's presenting the New Microsoft Surface Go. And fortunately, the Surface Go did a safe landing in the competitive market. By looking at the piece you might have understood the efforts put in by Microsoft to make this tablet handy and comfortable. Its appearance is sexier, though, it has the capability to improve your overall productivity in a better way. Though it is similar to Surface Pro, let me tell you it is the brightest star in the market today.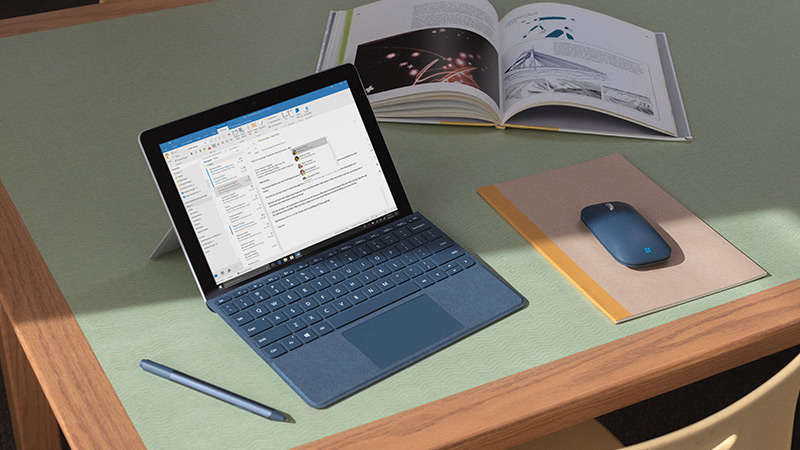 Surface Go allows you to be on the go by accompanying you at every step, whether you are a student or working in an office or an entrepreneur. The Surface Go can be your perfect partner!
Want to know more about Surface Go? Following is the list of top features of this handy tablet:
Also Check: The New 9.7-inch Apple iPad Review
Fabulous appearance with comfort
Why is Surface Go being loved by the most of the people? It's the display of 10" PixelSense and the weight is just 1.15lbs (522gm). Wow! It's so easy to carry, especially for working girls; they can carry it in their hand purse as well. In addition, the display will give real-time experience with an aspect ratio of 3:2 and resolution 1800×1200 making your pictures vivid. The contrast color is so accurate with the ratio 1500:1. And how can I forget to mention about the glass? The Corning Gorilla Glass 3 makes it tougher against the surface.

The edges of Surface go is very soft and require a little adjustment to use the keyboard. Now we'll talk about the keyboard. For keyboard, hats off to Microsoft! They have adjusted the keyboard with the tablet so well that makes it stand out of the mob. Moreover, the multi-touch over 10inches giving you sensational experience. I guess students and the individuals who are on go are more likely to love this.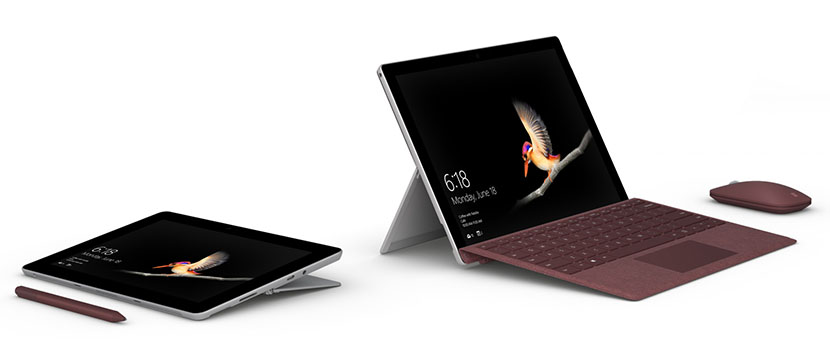 Being such a miniature, Microsoft has beautifully carved this tablet with connectivity features. You'll be getting a USB-C 3.1 port, microSD card reader, 3.55m headphone jack, 1x Surface Connect port and compatible with the Surface dial as well. Adding more to the connectivity it has wireless connections as well including Wi-Fi 802.11 and Bluetooth 4.1.
The casing of the Surface is done with magnesium and the keyboard is silver in color, giving it a rich look. Along with the look and connectivity, I would like to add about the attractive sensor included in this Surface Go. It has an accelerometer, gyroscope, magnetometer and ambient light sensor.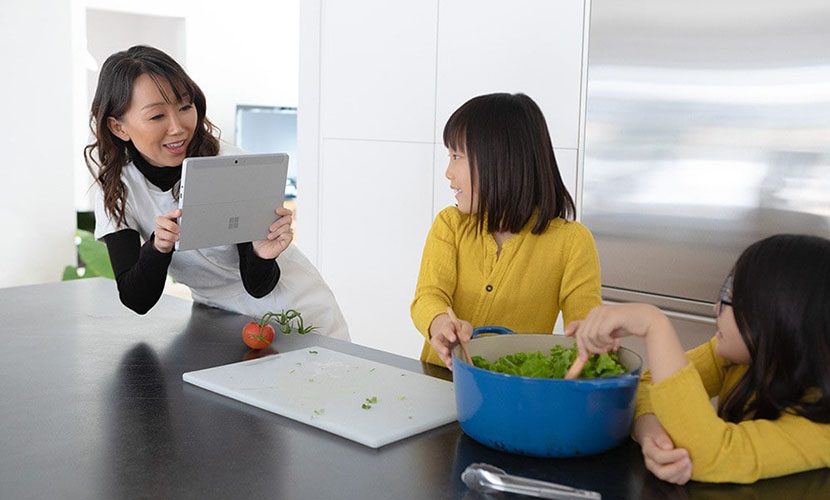 How can we forget about the camera? This might be your first expectation in such an easy-to-carry laptop. Well, the camera is excellent! With the Windows Hello face authentication, the camera is 5.0MP front-facing giving you 1080p Skype HD videos and the rear camera is autofocus 8.0MP giving you 1080HD videos. The 2w stereo speakers with Dolby Audio Premium give you amazing sound quality.
Productivity booster
The Surface Go is equipped with Intel Pentium Gold 4415Y dual-core processor that boosts your overall productivity. You can get Surface Go with 4G or 8GB memory depending upon your usage. And the storage, well, the eMMC drive is 64GB and Solid-state drive (SSD) is 128GB. Can you believe, this affordable tablet can do so much? No! But you will. The Intel HD 615 graphics make your ongoing work more efficient. While working on the internet or browsing you won't face any stammers, the workflow will be much smoother, which is unexpected in such an affordable tablet. I can say it is a multi-tasking laptop with sensitive touch. Surface Go has Windows S mode that can be later upgraded to Windows 10. Moreover, the security features are unbelievable. It has TPM 2.0 to maintain the enterprise's security so now you don't have to worry about your data. It gives a peace of mind to people with the stringent security feature.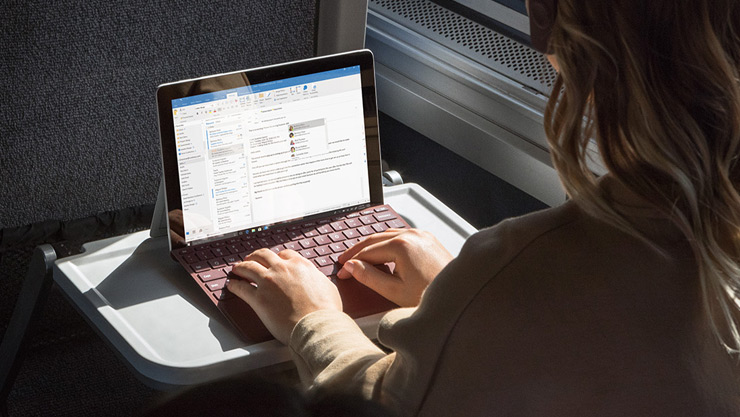 You'll be getting wireless keyboard, mouse and Surface touchpen that will allow you to explore your creativity. You can easily sign the documents, you can draw any images if you are artistic, and students can easily keep a note of their important events with ease. This 9.65x 6.9x 0.33 dimensional tablet will give you everything you want or you might have admired of.
Unbelievable battery backup
How much have you thought of battery backup in a cheap tablet? Maybe 6hrs or maximum 7hrs! Well, you'll be surprised to know that Surface GO offers you up to 9hrs of battery backup with continuous video playback. However, if you keep the brightness low and browse over without playing any videos or something it can last up to 10 hours straightaway.
Therefore, if you are attending your classes you can it can stay with you till 9 hours to help you go through every situation. And for the entrepreneurs who are always on the go, I mean who keeps traveling can easily carry this handy tablet and meet all the challenges that come their way.
In addition, you can easily charge your Surface Go at night and with every morning you get up with the fresh mind, the Surface Go will seamlessly boost your enthusiasm. You can have a great ahead with fully charged Surface Go and work the whole day, play games, watch video, etc., without any hassle.
In conclusion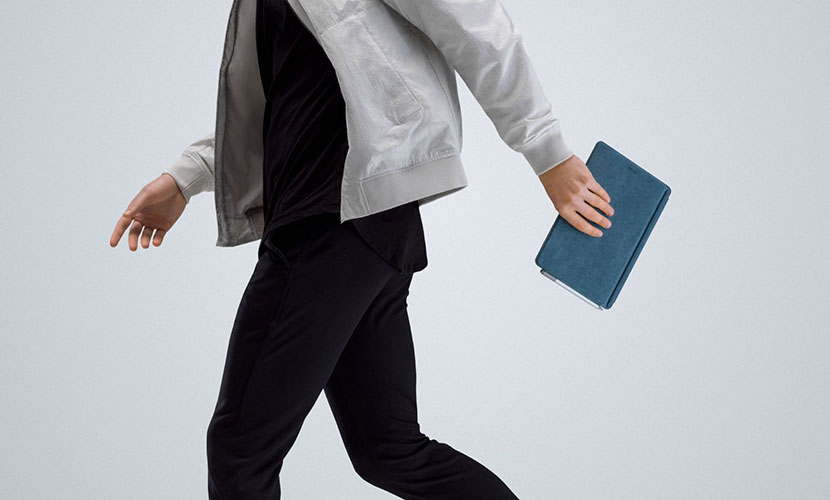 In the end, nothing is foolproof, and there might be drawbacks in Surface Go as well. But, I must, today Surface Go is beating the iPad in the market. Be it the look, weight or processor, Surface Go is fiercely compared with iPad as it gives the appearance of the iPad but the features in some aspects are much better than iPad. This can be perfect for the individuals who travel all day or have world tours as they can easily keep it in their handbag and move around. I would recommend that you all should have a glance over it once and I bet you'll buy it on the spot without even thinking a minute!