Innovation is the key to succeed in this highly competitive world and who knows innovation better than Apple. A company whose origination happen due to the innovation in technology introduces varied devices from time to time to give users a feel of latest technology. Apple iPad comes in different models like Pro and Air 2 with high specifications and price. Now Apple unveiled its cheapest tablet new Apple iPad 9.7-inch in the market.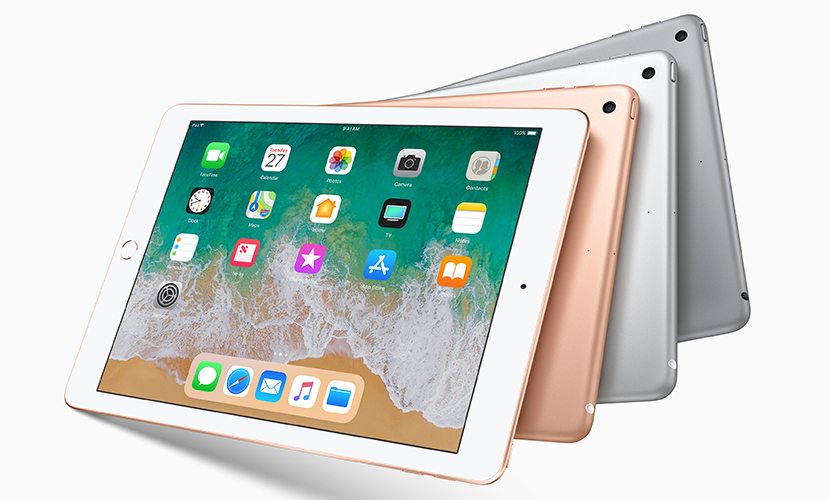 The perfect blend of advanced features, required functionalities, adaptive hardware unit, and more importantly at a reasonable price. A10 fusion chip with 64-bit architecture and embedded M10 coprocessor fuels the necessary power to the tablet. Advanced mobile iOS 11 with easy to use interface and extreme level of security brings peace of mind for the users. Available in 32 GB to 128 GB give ample space to work with.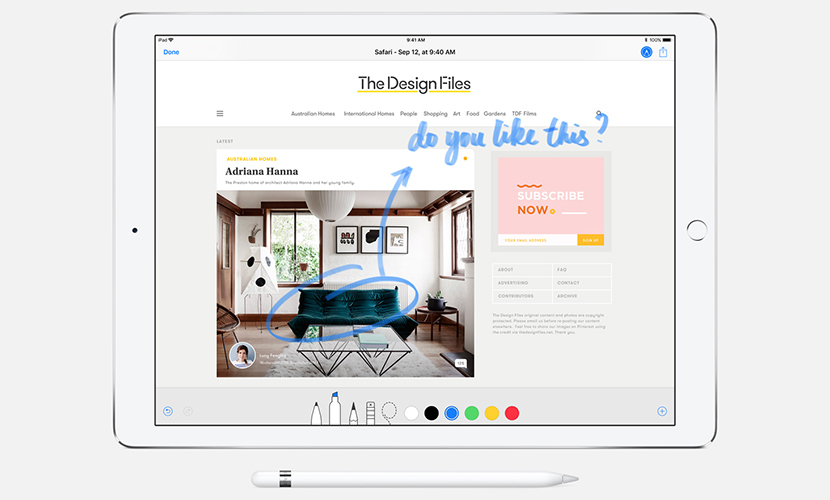 Retina display delivers vibrant images to the screen. Front face camera of 1.2-megapixel and 8-megapixel rear camera with auto focus enables you to make video calls and take amazing photos. Integrated fingerprint sensor allows you swift and secure access to the apps and system. Apple Pay, Siri, Pen, massive battery life up to 10 hours and various built-in apps are some other exciting features which make this device a tough competitor in its league.
Read: All-New Fire HD 10 Tablet with Alexa Hands-Free Review
Aesthetic Design
Apple is undoubtedly the most desired brand and the intriguing design and incredible performance are two major forces driving that success. Apple iPad consists of very simple and elegant design but still give you premium look and feel. Quite thick dimensions of 9.4 x 6.6 x 0.29-inches and weight of just 1.03 pounds enables users to hold this device in hands easily. All metal finish ensures smoothness and durability whereas rounded edges give graceful looks. Trademark Apple logo is placed as usual on the center and the rear camera is attached at the top end. Three color options of Space Grey, Gold, and Silver provides user the choice of selecting their favorite color.

The display of 9.7-inch retina display with a home button which simultaneously can work as Fingerprint sensor covers the front of this tablet. Apple's fingerprint ID enables users to access all apps and data with just one touch. On the right you will get Nano Sim tray and volume buttons however on/off button is placed on the right top end and audio jack on the left top as usual. Wi-Fi and Wi-Fi + Cellular are the two available models in this iPad. Wi-Fi cellular model is differentiated with a black strip on the top.
Polished Performance
Performance is forte of any apple device whether you choose iPhone, MacBook Air Laptops, or iPad smooth functioning is always there for users. Apple's A10 fusion chip with 64-bit architecture and embedded m10 coprocessor is a backbone of most of the Apple's devices powers this new iPad as well. Equally supported by 2 GB RAM this processor works wonder for the user.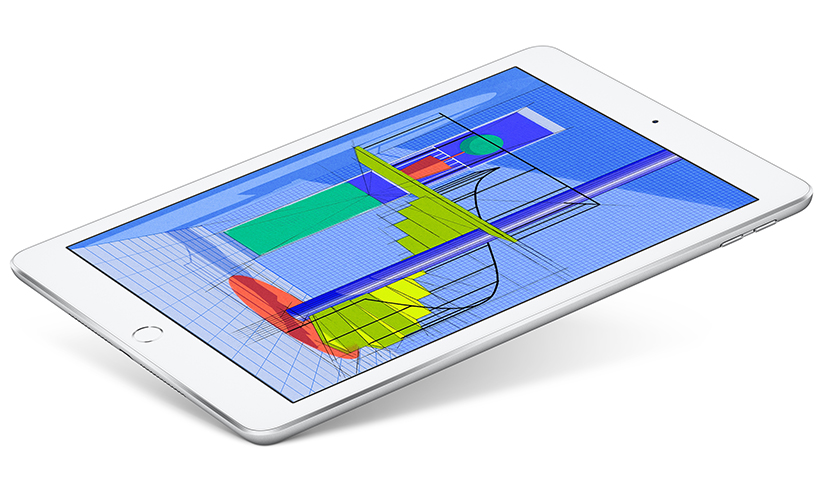 Apple iPad got the option of Nano-Sim which supports GSM/ EDGE, CDMA, and LTE Bands. Audio and video calling is superb and responsive. Front facing camera of 1.2-megapixel seems to be a bit low as compared to competitors but with retina flash and f/2.2 aperture, the feature offers amazing clicks for the selfie lovers. Backside illuminations, HDR photos, body and face detection, timer and burst mode, and exposure control are other features which make your front-facing camera experience enjoyable.
Rear Camera of 8-megapixel with f/2.4 aperture, five-element lenses, autofocus, Panorama mode (up to 43 mp), live photos, timer, burst mode, Hybrid IR filter, auto image stabilization, and photo geotagging also assure fascinating photos and video recording. Apart from that video recording conveys 3x video zoom 1080 p HD video recording with 120 frames per second slo-mo and time-lapse video.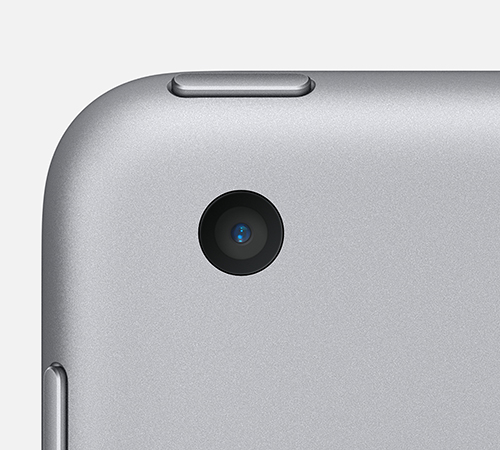 The 9.7-inch retina multi-touch display with IPS technology fuels exceptional picture quality. The resolution of 2048 x 1536 pixels at 264 ppi with fingerprint resistant oleophobic coating brings crisp and sharp images for the users. Multi-touch gestures enable easy to swipe and tap making it easy to explore files or photos on the retina display. Apple Pencil or Pen helps you to draw and sketch which gives your creativity or imagination a wing to fly in the ocean. Write anything, draw your illustration, or paint digitally using Apple Pen. Bluetooth attachable keyboard helps you to compose your documents or reports with ease.
Connectivity never remains a concern with Apple iPad as you will receive 802.11 a/b/g/n/ac dual band 2.4 GHz and Bluetooth 4.2 technology. You can get 866 Mbps of WiFi speed and up to 300 Mbps of LTE speed with Apple's Wi-Fi and LTE options. As a storage option, you will get 32 GB or 128 GB on both models so you can store unlimited data on a tablet. Even you get short of some space icloud feature helps you to keep your files or photos organized with Google Drive or OneDrive cloud options.
Battery Life and Built-in apps
Integrated 32.4 Whr lithium-polymer battery claims to back up Apple iPad up to long 10 hours. While you have to perform daily tasks, multi-tasking, watching videos or movies, or surfing the web nonstop 8-9 hours can be easily achieved.

iOS 11 is intelligent and quite impressive in terms of features, capabilities, and performance. In addition to that, Apple Pay makes your payments with touch ID, Siri a voice assistant works like a secretary and helps you to send messages, hands-free search or setting reminders like options very easily.
Verdict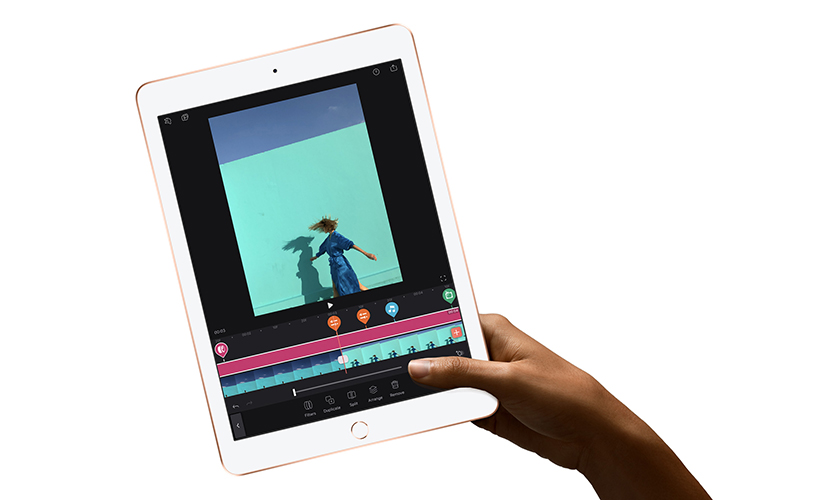 Apple is known for making high-end devices and iPad is another wonderful device from this brand. Above all, Apple iPad 9.7-inch comes at the unbelievable price range. So, you have no reason to explore other options in front of Apple iPad.