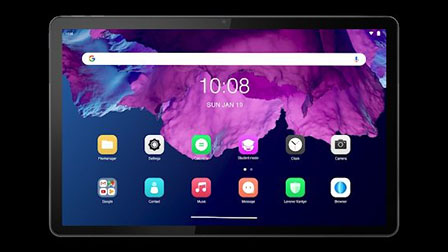 A computing device with a tablet processor by Motorola has appeared on a Google Play Console and Geekbench Browser recently. That indicates the arrival of a new tablet Moto Tab G70 anytime soon.
Well, Motorola is more into designing smartphones than tablets. But it seems that the company is again trying to set a foothold in the tablet world in 2021.
The leaks from Google Play Console have confirmed that it will be a tablet computer.
The key specification that indicates a new tablet is its processor. According to the data, Moto Tab G70 will be powered by MediaTek MT8183A SoC (System on Chip). This chip is a variant of the Kompanio 500 (MT8183) chip which is dedicated to running a tablet computer.
The data also reveals that MediaTek MT8183A will have 8 cores; 4 Arm Cortex-A73 and 4 Arm Cortex-A53 along with a clock speed of 2000 MHz. Moreover, Motorola has decided to launch its new tablet Moto Tab G20 for the Indian market soon.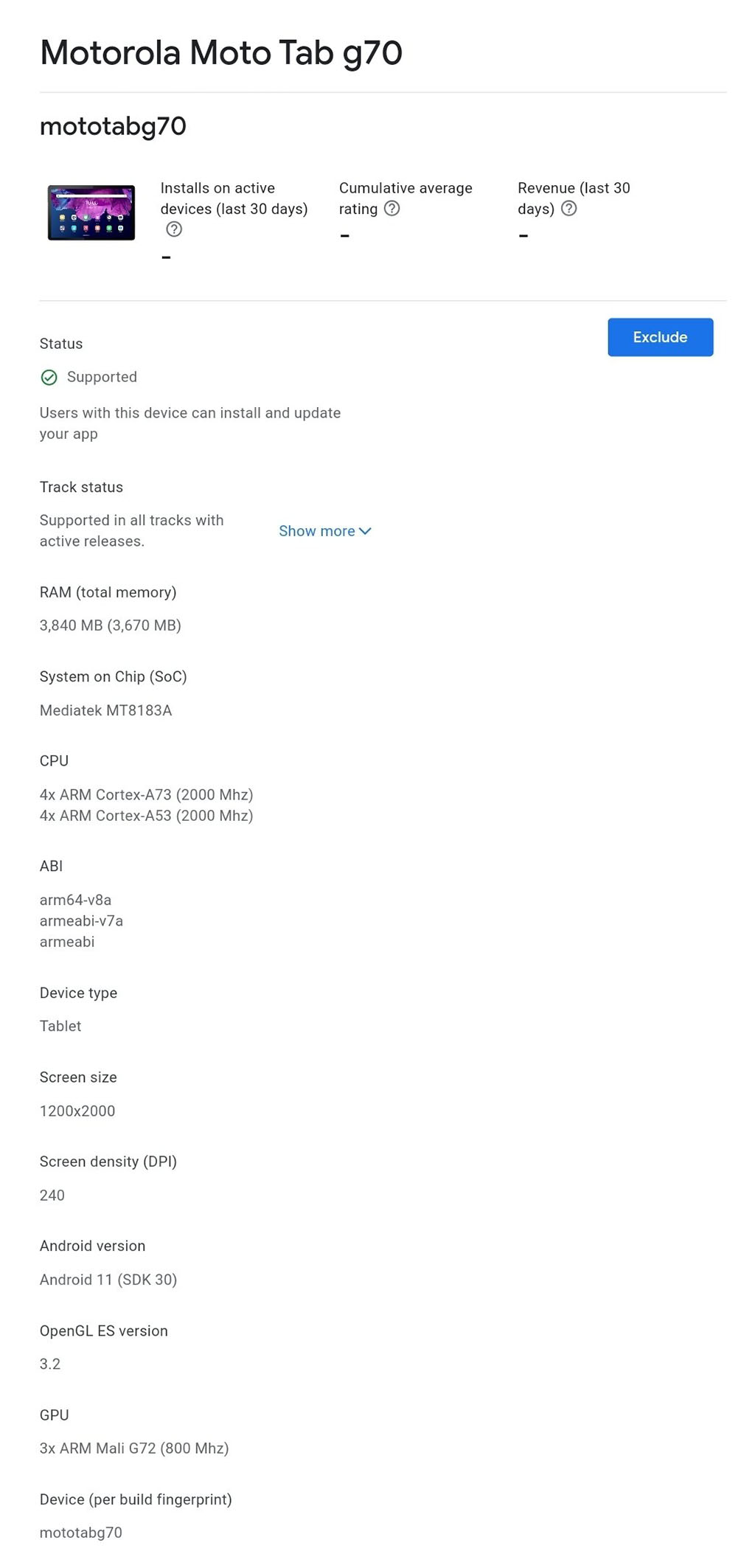 So, that also backs up the arrival of Moto Tab G70 soon. Maybe we'll be able to see this new tablet with the launch of Moto Tab G20 too. Nevertheless, we don't have any confirmed details on the launch dates yet.
The tablet will feature 4 GB RAM and run the Android 11 operating system. This also means that tablet is not in its initial phase of designing.
Moto Tab G70 ought to launch soon because Android 12 is already here and future versions will follow soon as well.
If we believe rumors, Moto Tab G70 will offer two variants for its internal storage; 64 GB and 128 GB. There could be Wifi Only and Wifi + Cellular variants too.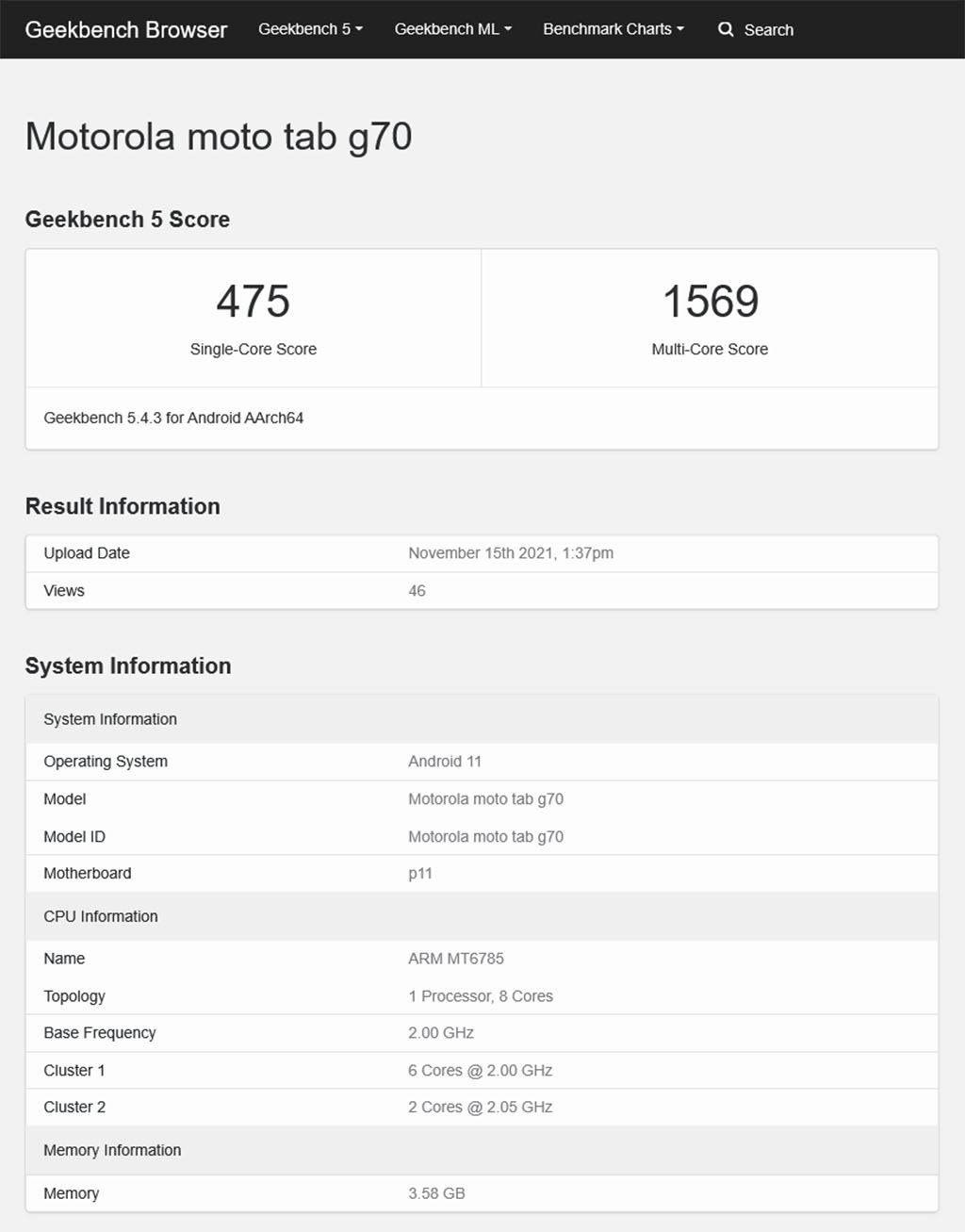 There's no clue about its pricing though. But we are expecting that it will be a mid-range tablet.
In addition to that, Moto Tab G70 will offer 2K (2000 × 1200) pixels resolution with a pixel density of 240 dots per inch. Considering that, the screen size should be 9.7 inches.
All in all, the processor and the screen size calculation add up well for a new tablet Moto Tab G70 by Motorola.
We are awaiting more details on Moto Tab G70 and will keep you updated with the latest information.
The tablet will be Motorola's second tablet and maybe we'll see a few more tablets by the company. Meanwhile, if you find out new details about Moto Tab G70, please let us know about it in the comment section.