Being one of the world's most significant and most valuable companies, Microsoft has once again impressed us with their latest Surface Pro X. We get to witness a custom design with substantial changes in mobile architecture. Surface Pro X has been crafted with next-generation processors to integrate new app experiences. The upgraded hardware should also improve performance across a variety of applications.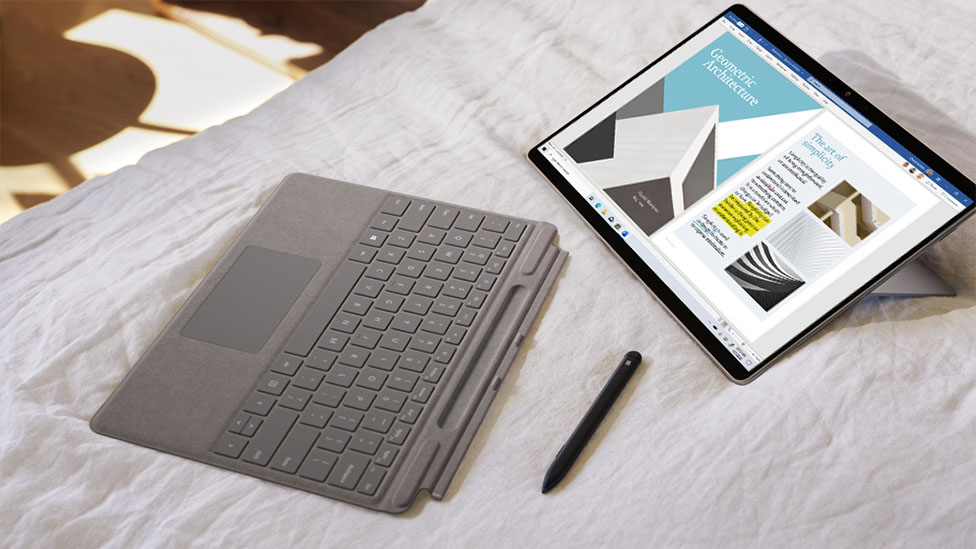 Microsoft has collaborated with Qualcomm to come up with the SQ2 processor. The main internal change comes with the Arm-based chip, and it claims to enhance performance levels by using a lesser battery percentage. In the process of customization, Microsoft decided to give a platinum finish on Qualcomm's Snapdragon 8cx Gen platform. This power-efficient chip also supports Snapdragon X24 LTE modem, so people hoping for 5G support might be a little distressed.
Surface Pro X has many variants to offer with slight internal hardware changes. Microsoft is offering up to 16GB of RAM upgrade. Users can now enjoy fast data transfers and downloads with no lag issues. RAM essentially helps in reaching the highest potential of the processor, so to make your device future-proof, go with the higher variant. The DDR4 RAM storage is proven to take the performance to the next level.
In terms of storage, Microsoft has done a great job in adding extra SSD space. As SSD is always a better option than HDD, so it is good to have 256GB and 512GB variants out for the latest Surface Pro X. The price difference is around 300 Dollars, but it is totally worth it for that performance bump.
Surface Pro X is still one of the thinnest 2-in-1 tablet in the marketplace and its portable nature remains the same. The design is categorized flawless by taking in account of many parameters. The exterior casing is done with anodized aluminum with carbon composites. So, this helps in creating a fan-less thermal cooling.
The 13" touchscreen display provides more virtual presence than any other multi-functional device. Microsoft has taken a giant leap forward to create an edge-to-edge screen. It is furnished with the privilege of innovative headways to acclimate to various lighting conditions. The ten point multi-touch and high resolution settings favor almost every mobile task such as connecting without an office, web-surfing, on-screen sketching, and streaming on every OTT platform.
Microsoft extends battery life to a whole new level in its newest Surface Pro X. On paper, it promises up to 15 hours of typical device usage, but in real-time applications, it is not that long. To always stay connected and updated, Microsoft has inserted two USB-C ports and a special Surface Connect port. Adding to that, Surface Pro X also comes with a nano SIM slot.
Versatility of a device usually comes from its audio and video features. And Microsoft left us speechless with its latest Windows Hello face authentication camera and Full HD rear-facing auto-focus camera. One can take 4K videos at impressive refresh rates and to create immersive cinema experience, Surface Pro X embedded stereo speakers of 2W.
Microsoft is certainly moving the correct way with its most recent Surface Pro X tablet. With the right accessories, one can create their own at-home productivity setup. Microsoft is also launching new updates in the next couple of months to support more user-oriented emulation applications.