As all the new brands are launching their Holiday products, Microsoft is not an exception in this regards. Microsoft is all set to boom 2020 with five new products and has already published specification of Surface Pro 7 and Surface Pro X 2-in-1 Windows tablet. There's no country across the globe that doesn't know about Windows, a leading organization that has established as a brand over the years. Therefore, these two flagship products are un-matchable and extremely portable.
The Surface Pro 7 offers 12.3" edge-to-edge screen that boast PixelSense technology to enhance your viewing experience under poor light conditions. On the other hand, Surface Pro X boasts 13" edge-to-edge screen size with the same technology. More so, Surface Pro 7 is equipped with Intel Core Processor that makes this 2-in-1 tablet quite fast and efficient. And the Surface Pro X runs on Qualcomm Processor, which is also powerful. Hence, both the tablets can deliver impeccable performance and user experience with its powerful processors.
The tablets are so portable that whether you're in the air, café, restaurant, or car, you can take along these highly slim tablets on-the go. The design of the tablet is exceptional that drives kick-stand cover as well. You will also get Signature keyboard of Microsoft in the both tablets. However, Surface Pro 2 not only provide keyboard, but it also has a section for pen. So besides screen touch tablet, you also get a full-fledged laptop. On the other hand, Surface Pro 7 also offers you such a keyboard but without the section of the pen, you will find it separately in the accessories.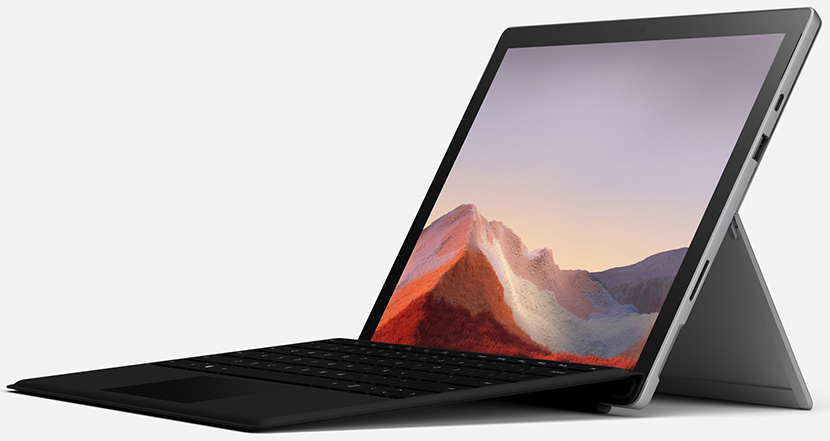 Pre-order Surface Pro 7 on Amazon
Both the tablets are LTE-enabled and also boast Windows 10 that enable you to enjoy Office 365 efficiently. Enjoy innumerable applications from the Windows 10 store and make your overall experience seamless. Converting the tablets into a laptop is no doubt at your fingertips. These tablets by Microsoft will prove to be revolutionary as it offers so much ease and emphasizes on the portability more than anything else.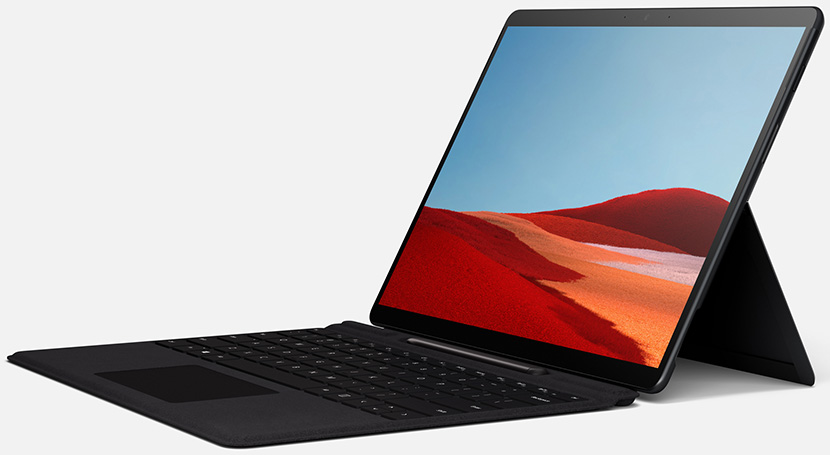 Pre-order Surface Pro X on Amazon
Surface Pro 7 offers a battery life up to 10.5 hours with 8GB RAM and 256GB storage, enhancing your overall experience tremendously. Moreover, Surface Pro X provide up to 13 hours of battery life as well as two options in RAM, which is 8GB and 16GB. Similarly, storage options range from 128GB, 256GB and 512GB, which is more than enough. You can save chunks of documents in this handy tablet and stay stress-free. And the battery life of the tablets is overall average!
If we consider the tablet according to the cost, then Surface Pro 7 starts at $2,229 and Surface Pro X pricing range begin from $999, depending upon the choice of RAM and storage. Are you confused between the two? No need to worry! Visit the official website of Microsoft and answer a few questions, Microsoft itself will help you find the right Surface tablet as per your needs that too at minimal cost!